"I'm here to give some of that back"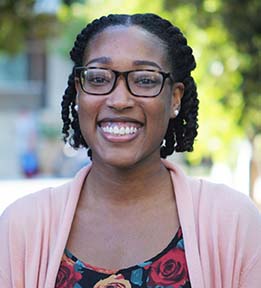 "I'm here because there were people at William & Mary who helped me to see myself as a Black woman and a scientist," said Merci Best '17. "I'm here to give some of that back."
Ms. Best led a June 12 workshop sponsored by WMSURE, sharing with current students her tips for success in college, career, and life. The event was funded in part by the Arts & Sciences Annual Fund.
Currently a Ph.D. student in the Biomedical Sciences program at the University of Virginia, Ms. Best graduated from William & Mary with a Neuroscience major – and a long list of accomplishments. She credits her four-year participation in WMSURE and several key professors as opening her eyes to ways she could make her vision for herself become a reality. Students at the workshop were keenly interested in how Ms. Best seized opportunities at W&M and worked toward achieving her goals.
Through her class "The College and The Community/African American English," she worked with students at Matthew Whaley Elementary School and Hornsby Middle School. After completing the "Methods of Community-based Studies" class, she conducted research at the Richmond Boys and Girls Club, where she piloted her innovative STEAMtrix curriculum: a program supporting multicultural/ minority and female students in the fields of science, technology, engineering, arts, and mathematics.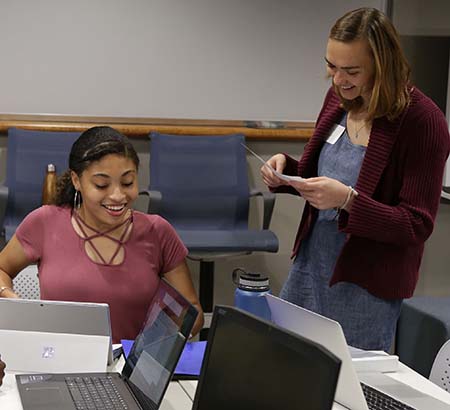 "Students at William & Mary come from a variety of backgrounds and community networks. Our goal is to connect them with our campus network, so they know what's available here and can achieve their highest potential," said Carolyn Mbajekwe, associate director of the program.
The weekly workshops are one way the program helps students develop strategies for academic and career success. The program also connects students with faculty mentors across all the academic fields in Arts & Sciences and provides funding for summer research projects. Since its founding in 2010, more than 50 students have participated each year.
"Our goal is to bring the best of William & Mary to every student," notes Kate Conley, Dean of Arts & Sciences. "WMSURE is making that happen."