Prof. Kathleen E. Jenkins, "A Way Together: Spiritual Intimacy and Family Camino Ritual"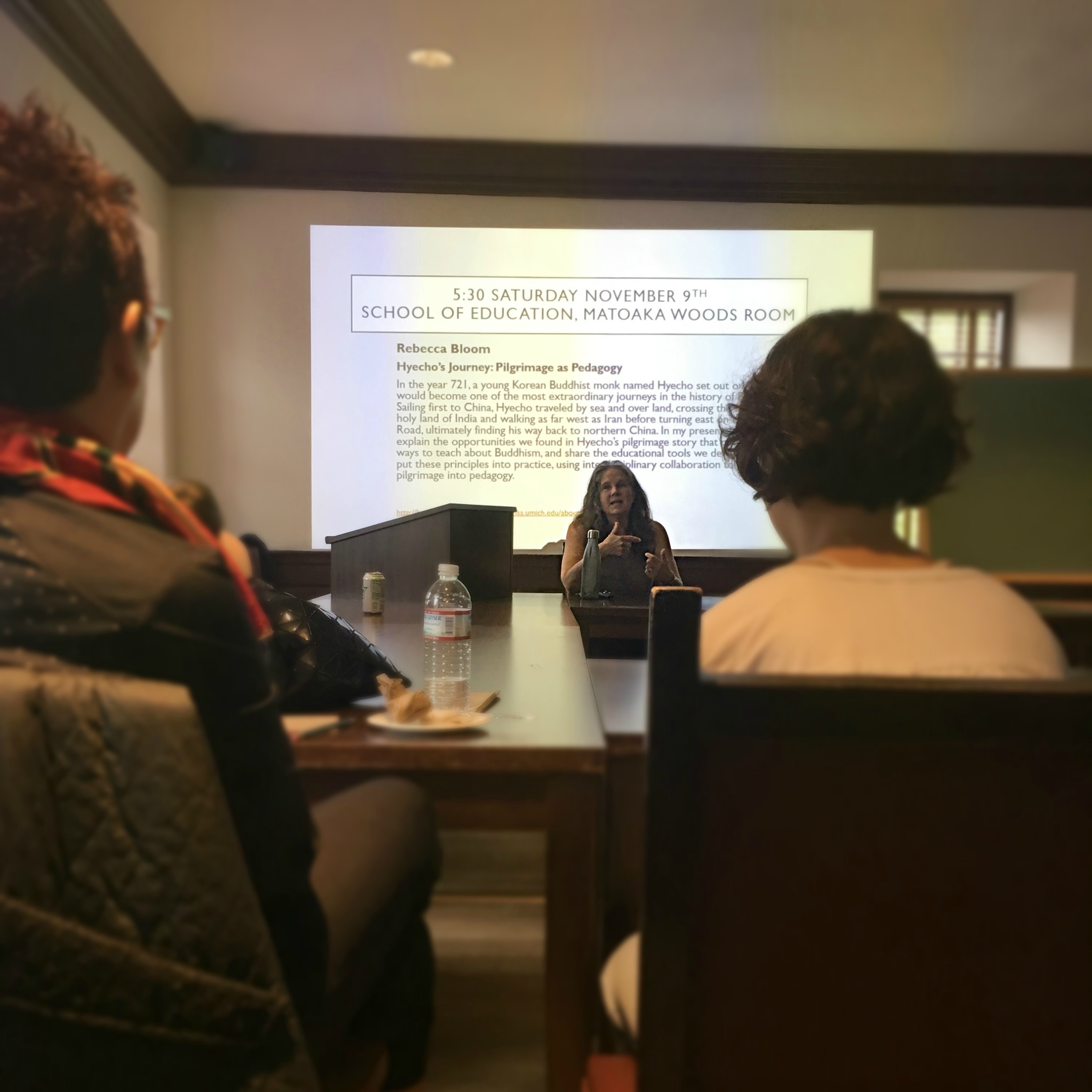 We sat in a circle. Professors, students, and community members, with mouthfuls of donuts and pens uncapped. It felt like a ritual, as we waited for Professor Kathleen E. Jenkins to tell us about her upcoming book. Just like the Camino de Santiago, this Wren classroom was a sacred but crowded space.
In 2004, around 179,000 documented pilgrims completed the Camino de Santiago across northwestern Spain. In 2018, that number skyrocketed to over 327,000. The spike in the popularity coincides with two other processes: a desire for choice and the growing pervasiveness of technology.
As an ethnographer in the field, Professor Jenkins spoke with pilgrims in settings as intimate as Wren 204. She stirred coffee in cafés and sipped wine in restaurants, spending up to three hours at a time with families transformed, for better or for worse, by pilgrimage. While some of them faced emotional distancing, the majority felt intensely connected to one another on the trail. Nearly all of these pilgrims, however, set off not for mere cultural tourism, but for a journey that would have a lasting impact on their lives.
Professor Jenkins identified three types of pilgrimage memories. First, quiet memories are shared with a few close people. They are a tear shed, a beam of light poured over the ocean, or a seashell tied to a pack by a shoestring. Indeed, some quiet memories overlap with material ones, like tattoos or artwork. Finally, digital memories have grown increasingly prominent. Pilgrims write blogs, post photos, and compile videos. In this sense, technology does not disrupt pilgrimage, but rather enhances and extends it.
As our understanding of technology evolves, so must our social consciousness. Professor Jenkins concluded her talk by stressing the importance of inclusivity and diversity in the world of pilgrimage. While most of her interviewees were white and affluent, civil rights pilgrimages are gaining popularity across the globe, heralding the universality of the ancient practice.
It took a moment for everyone to reenter the space once Professor Jenkins' lecture concluded. Through vivid images and immersive storytelling, she took us down the dusty, wildflower-lined path of the Camino. As we came back into the room to crumbled napkins and foggy autumn window panes, the group came alive with questions. What is unique about the parent-child relationship? Why are many pilgrims more spiritual than religious? What does lived practice look like on the Camino?
Discussion continued until the hour ran out. The best pilgrimages, though, don't end when the trail itself does. In addition to teaching sociology, Professor Jenkins is the director of the Institute for Pilgrimage Studies, which is holding its annual symposium at the School of Education on November 8th and 9th.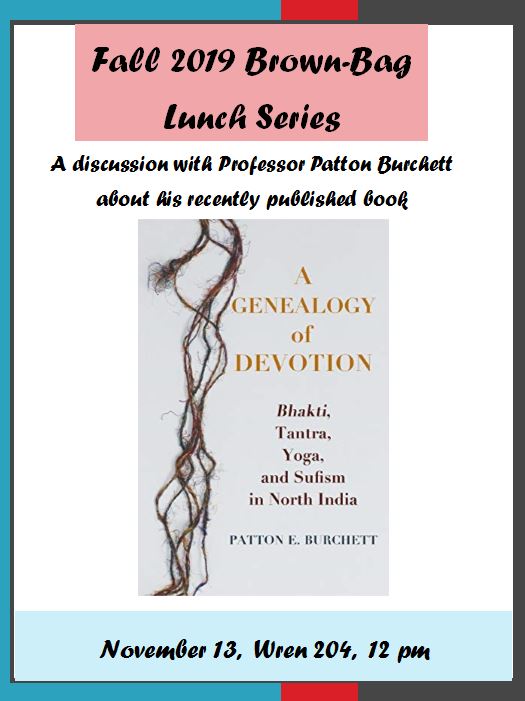 At the next Brown-Bag Lecture Series event, Professor Patton Burchett will give a talk entitled "A Genealogy of Devotion: Bhakti, Tantra, Yoga, and Sufism in North India." The lecture will take place on Wednesday, November 13th at 12pm in Wren 204.