Recording History: Jews, Muslims, and Music Across Twentieth Century North Africa.
Dr. Christopher Silver gave a lecture Wednesday, March 22 on the early-to-mid-20th-century recording industry in Algeria, Morocco, and Tunisia, and the ways that this dynamic industry reflected the similarly dynamic relationship between Jews, Muslims, and their communities in the North African cultural milieu. Dr. Silver is the Segal Family Assistant Professor of Jewish History and Culture in the Department of Jewish Studies at McGill University. He was joined by Dr. Jonathan Glasser of W&M's Anthropology Department to discuss his recent book, Recording History: Jews, Muslims, and Music Across Twentieth Century North Africa.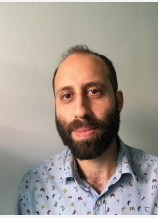 Dr. Silver spoke eloquently to his audience, asserting his goal was to provide his readers with a Jewish and Muslim history that went untold for too long. Indeed, his book is one of the first to address the North African recording industry in this depth. He illustrated the complexities of Jewish-Muslim relations in the Maghreb (particularly Algeria) with excellent clarity and demonstrated the way these relations interacted with the music industry, emphasizing that there was no clear line of demarcation to be found between religions. He pointed out that while many of those addressed in his book were Jewish artists, the North African music industry of the mid-20th century was by no means a solely Jewish sphere. He contended strongly that the Jews of the Maghreb were, and had been, deeply embedded in a Muslim North African society, and that the music industry was no exception to this. However, he did spend some time outlining the efforts made by France to disrupt relations between Jews and Muslims in Algeria, in common imperial fashion. Chief among these was the 1870 Cremieux Decree, which deemed Algerian Jews French citizens, but held Algerian Muslims as subjects of Empire. The decree effectively set the Algerian population against itself on religious lines. This circumstance was exacerbated nearly a century later when Algerian Jews were "repatriated" to France almost en masse, despite in most cases, never having been to non-colonial France. Despite French disruption, the interaction of Jewish and Muslim cultural elements persisted in the musical sphere and elsewhere.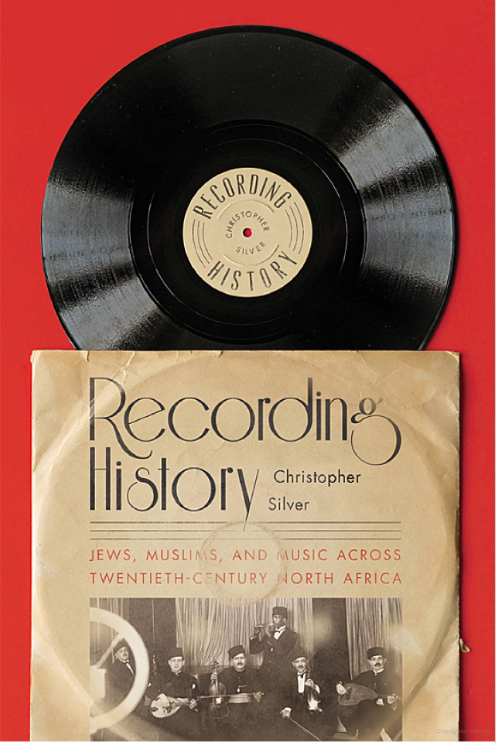 Dr. Silver spoke in particular of one musician: Lili Labassi, an Algerian Jewish recording artist. Labassi is a name often held by Algerian Muslim families, and he adopted it as his stage name for its Arabic etymology. Labassi performed and recorded both in the classical Andalusian tradition and in a more modern or popular sound, which he preferred. His popular songs were just that: widely acclaimed by their consumers. One of his songs that stood out especially was "Mamak", which sold tens of thousands of copies during its heyday. Dr. Silver conceded that it is often difficult to assess the popularity of music, but hard evidence in the form of original production slips abundantly supports his claims of "Mamak" and other songs' popularity. These slips also show that records of Andalusian classical music were selling far fewer copies than records of the more modern genre. Dr. Silver's robust selection of audio demonstrated that Arabic language songs like "Mamak" remained popular and received much acclaim through this period.  
Arabic language singing, Dr. Silver offered, was often performed as an anti-colonial statement. During and after the second world war, "Mamak" and another popular Labassi song, "Lellah Yal Ghadi Le Sahra" faced French censorship. "Lellah Yal Ghadi" was written long before the war and told the story of a man deported from Morocco to the Sahara for angering the colonial French regime. Along with "Mamak" the song was banned by the antisemitic Vichy regime. Following Vichy's fall, Labassi remained a hugely popular artist in the North African recording industry, his Arabic language songs continuing to draw great acclaim from audiences. When Labassi moved to France after Algerian independence, he experienced trauma held in common among many Algerian Jews. French authorities pressured the Algerian Jewish population to assimilate fully into French culture and to turn their backs on their country of origin as the French citizens they "legally" were. Labassi, however, refused to assimilate, and recorded the defiantly titled "Ma Nensache Ebladi" or "Je N'oublie pas mon Pays" in response. Labassi's refusal to abandon Algeria and the milieu in which he had always lived, written and performed speaks eloquently to the importance in the North African recording industry of Jewish-Muslim interaction in Algeria, Morocco, and Tunisia. Dr. Silver's lecture on this industry, Labassi, and this cultural milieu was both informative and fascinating.