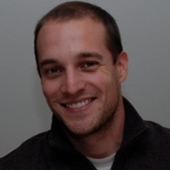 Patton Burchett
Assistant Professor
Email: [[peburchett]]
Interests: Religions of South Asia; Hindu devotion (Bhakti); Yoga; Tantra; Hindu-Muslim relations; Magic, Science, & Religion; Colonialism; "Spirituality"
Office: Wren 308

Patton Burchett is an assistant professor of religious studies at the College of William and Mary in Williamsburg, Virginia. He earned his Ph.D. (2012) in South Asian Religions from Columbia University and then spent three years as an Assistant Professor and Faculty Fellow in Religious Studies at New York University (NYU).  
Professor Burchett's research focuses on (a) early modern devotional (bhakti) and tantric/yogic religiosity in north India and (b) the interrelations of magic, science, and religion in the rise of Indian and Western modernities.  His current book project is tentatively entitled Bhakti "Religion" and Tantric "Magic": Yogis, Poets, Sufis, and Kings in Early Modern North India.  
Professor Burchett's current courses include "Introduction to Hinduism," "Yoga & Tantra," and "Magic, Science, & Religion," and he is planning future courses on topics such as contemporary "spirituality," British colonialism in India, and Hindu-Muslim relations and caste issues in South Asia.