Shining the Spotlight on Professor S.P. Harish
William & Mary's Public Policy program has many great professors and faculty, but today we want to shine the spotlight on just one: Professor S.P. Harish. Professor Harish is an assistant professor in Government here at William & Mary who has taught a variety of subjects ranging from Southeast Asian Studies to Comparative Politics. He has published his research in several journals in political science and public policy, including some with a focus on environmental policy and political economy.



During Fall 2022, Professor Harish taught two sections of Politics of Inequality, a course that examines inequality between and within different countries. The class discusses how different governmental regimes deal with inequality and how technology impacts this. The class joins the history of how inequalities were developed and how they affect the people of today. 
In Spring 2023, Professor Harish will teach one section of Comparative Politics and, for the Public Policy Program, one section of Geographic Information Systems (GIS). That class focuses on how policymakers can use GIS to capture and display geographic data to shape and create policy decisions. Professor Harish himself, says he is specifically excited to see "the research projects that students work on" for this course, as "W&M students are very good at finding creative solutions to important policy questions." He continues that GIS can help us "diagnose the problem and examine potential solutions," potentially solving "important issues like rising sea levels, racial inequality in the U.S., and military strategy in the conflict between Ukraine & Russia."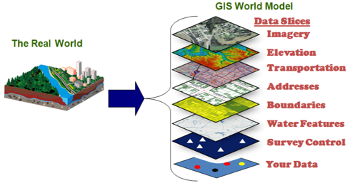 Example of geocoded data used in GIS research 
Professor Harish has contributed to the W&M Public Policy Program ever since he arrived, teaching classes and helping to serve on various committees, including the admissions committee for the Master's in Public Policy degree track. He has been a consistent advocate for students getting involved in the field both inside and outside the classroom. He explains that the Public Policy Program provides students with "the tools they need to think deeply about important policy problems facing the country," forming a "bridge between research and practice." He hopes students will be able to "bring academia and policy practitioners to the same page," to develop the needed solutions to the world's problems.
Professor Harish also conducts research of his own, and currently he is working on a few topics. He is working on a project about globalization and informal workers and also a book-length project focusing on state formation. He plans to use his GIS skills in this book. Recently he released a paper entitled "Queens," with him and his co-author, Oeindrila Dube, a Professor at the University of Chicago. The paper focuses on queens and the lessons on female leadership. They specifically researched whether empires led by queens are less prone to conflict, discovering that they are not, although much of popular opinion believes otherwise. You can watch an animated rendering of the paper and its findings for more details.
The Public Policy Program is so excited for another semester with Professor Harish and can't wait to see what students learn in his classes and the research that he and his students continue to develop.