Career Services and Placement
A compelling reason to consider an MPP from William & Mary is the tremendous success that our graduates have on the job market.  Our approach is to begin thinking about job placement from the first day that our students arrive on campus.  In other words "career services" isn't something our students learn about during their last semester on campus, but rather it is central to their learning and the advising they receive throughout their time in the program.
Our multi-pronged approach
We approach career services and placement from many angles.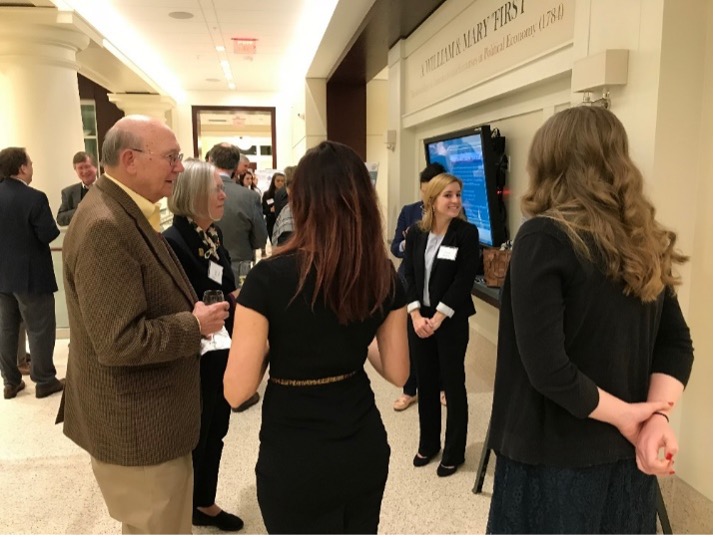 Mentoring program: In their first semester, we pair our MPP students with distinguished mentors from our alumni community and our Board of Advisors. Mentors help students identify their professional goals, develop a plan for achieving them, and offer more general advice about how to thrive in a competitive professional environment.
Networking opportunities: Students have plentiful opportunities to meet with policy professionals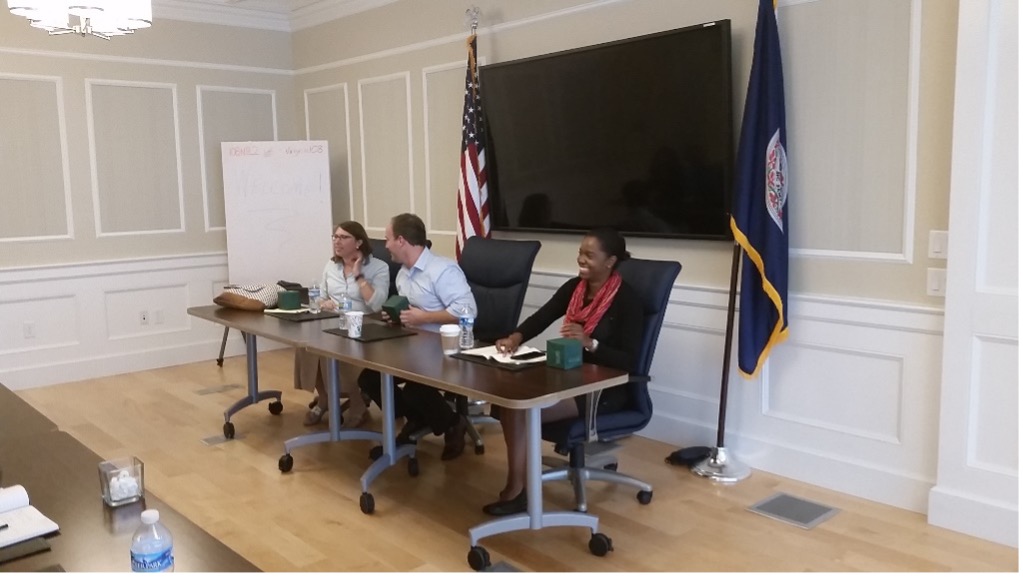 during their time in the MPP program. Some occur in our Policy in Practice course, which includes our Policy Dialogues that connect classroom learning to the external policy world. Others emerge through meetings with invited guests, as with the Schroeder Center for Health Policy's recent speaker series on mental health. In addition, our graduates benefit from the high loyalty of our MPP alumni and the more general support that alumni from across the university who are always looking to help fellow graduates with their career pursuits.

Robust placement resources: Students searching for internships after their first year in the MPP program
or those who are ready to enter the job market after graduation receive substantial support from program staff and faculty, as well as professionals at the university's Cohen Career Center.
Evidence of success

Our efforts to marble into our MPP program multiple opportunities for students to advance toward their career goals has produced powerful successes over the years. Recent job placements include MPP graduates obtaining positions in local, state, national, and international settings across the public, non-profit, and private sectors, including the U.S. Election Assistance Commission, City of Hampton, Grant Thornton Public Sector, Children's Funding Project, U.S. Environmental Protection Agency, National Counterterrorism Center, U.S. Government Accountability Office, U.N. World Food Program, City of Dallas, Avalere Health, and the American Association for the Advancement of Science, among others. 
Check out these links for a more complete list of examples: