W&M researchers part of international team studying superconductive material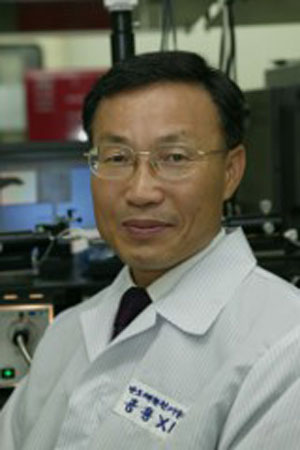 Physics researchers at William & Mary are part of an international team that is gaining worldwide attention for their work with a new superconductive material. 
The group is studying a new material, called LK-99, to analyze and test its apparent room-temperature superconductive properties. If extensive superconductivity is verified for LK-99, this research could have significant global implications for energy usage, production, technology and computing. 
William & Mary Research Professor of Physics Hyun-Tak Kim is a co-author of the pre-print "Superconductor Pb10−xCux(PO4)6O showing levitation at room temperature and atmospheric pressure and mechanism," which was uploaded July 22 to the free distribution service arXiv, and revised on July 29. Mumtaz Qazilbash, W&M professor of physics, also contributed to the research and is mentioned in the paper's acknowledgements. 
As the analysis of early findings proceeds, Kim and Qazilbash are in the formal process of obtaining samples of LK-99 from the South Korean research group to perform additional experiments in W&M labs. 
Superconductors are materials through which electricity can flow without resistance. Superconductivity is the property of certain materials to conduct electricity without energy loss when cooled below a certain temperature. Historically, materials with this property have only performed under extreme conditions like very low temperature or extremely high pressure. Identifying materials that can perform in this way at room temperature and atmospheric pressure would be a major breakthrough.
The ongoing research and subsequent replication experiments are being followed closely by the scientific community, with reports in the New York Times and TIME, as well as Popular Mechanics, Vice, PhysicsWorld, National Business Daily, EnergyPortal, and others.