Student Consultants Share Work and Sparks of Innovation
Did Kelly Konrad '20 want to present her work at a conference and meet with other writing consultants? When the opportunity arose, she volunteered right away.  "I wanted the chance to network with other writing centers," she explained.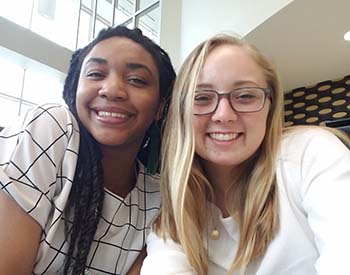 This spring the Writing Resources Center (WRC) tapped the A&S Annual Fund to send a total of five student writing consultants to the annual conference of the Southeastern Writing Center Association. The students attended workshops and lectures, met with other writing center consultants and directors – and described their own work at the WRC, in two team presentations.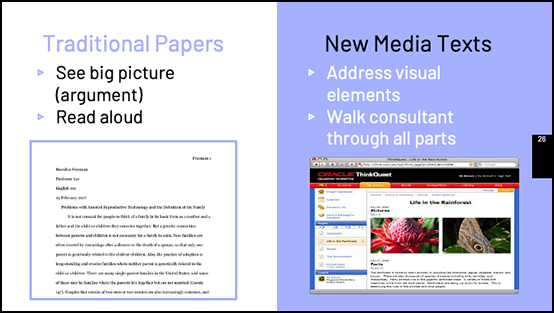 Aria Austin '21 and Sydney Hamrick '21 presented on an emerging topic in consultant training: how writing centers can help students improve their communication skills in "new media" formats such as websites, podcasts, videos, and quantitative and multimedia expression. William & Mary requires an undergraduate COLL 100 course that encourages students to develop skills in a range of visual and aural forms of communication. WRC consultants are trained to advise on these projects, in addition to traditional writing assignments.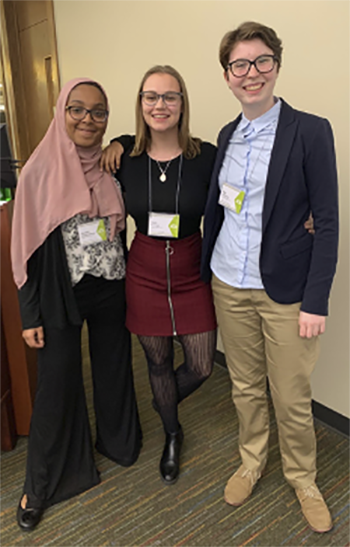 The presentation by the second student team described how WRC consultants work together in small groups to develop workshops, improve available resources, publicize services, and connect with writing centers at other institutions. The results? Improved operation of the writing center, and sparks of innovation.
"Sharing their work at a professional conference really helped our students to contextualize their roles as writing consultants," said Lori Jacobson, WRC interim director. "They also met with experts and practitioners who confirmed the value of the collaborative learning that takes place in writing centers."
Sabrien Abdelrahman '22 agreed: "I learned a great amount, and I became so excited by the ideas we were able to glean from other writing centers, especially ideas about how to be more inclusive and accommodating."