Medieval and Renaissance Studies
The Medieval and Renaissance Studies Program (Med-Ren) embraces the interdisciplinary study of Europe and the Mediterranean world situated in the context of global cultural exchanges between 300 CE and 1700 CE. Our curriculum is comparative in its design and exposes students to multiple methodologies, languages, religions, as well as political, legal, literary, and artistic developments. Throughout the coursework, students obtain deep knowledge of vibrant and diverse societies whose histories continue to shape and inform contemporary cultural identities, politics, and global socioeconomic relations and structures.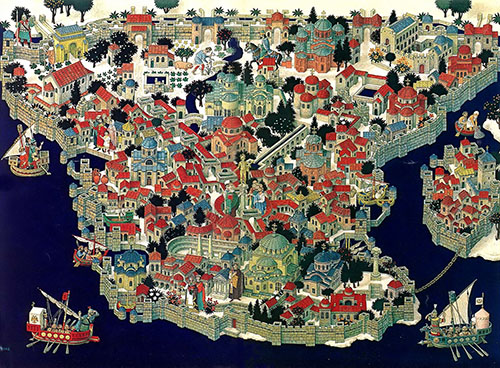 Undergraduates who choose to major or minor in Med-Ren enter a lively intellectual community of dedicated faculty and students.  The program offers a comprehensive curriculum that connects a wide array of academic disciplines:  Art History, Classical Studies, English, Government, History, Modern Languages and Literatures, Music, Philosophy, and Religious Studies. Our majors and minors are encouraged to explore and cross traditional disciplinary boundaries, to study abroad, and to think deeply about the complex relationship between the past and the present. We prepare them to pursue original research and foster a diverse and welcoming fellowship of students and scholars.
Congratulations to our 2023 Undergraduate Research Symposium award recipients!