2022 Med-Ren Research Symposium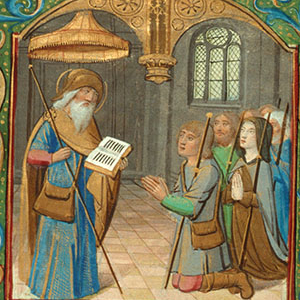 The Medieval and Renaissance Studies Program announces a Spring Symposium for undergraduate research to take place on April 8 and 9, 2022. The focus of the symposium is Crossing Boundaries: Intellectual and Cultural Exchange Between the Past and the Present. Download a schedule [pdf].
The Symposium is an interdisciplinary forum that features student research. Presentations explore topics spanning from antiquity to modernity, drawing insights at the intersections of the past and the present.
MedRen students have interests in a wide variety of fields: Finance, Music, History, Government, Philosophy, Religious Studies, International Relations, English, and more.
Everyone is welcome to attend, learn, and support our presenters as they will work towards submitting their papers to peer-reviewed journals.
Three awards for academic excellence and distinguished undergraduate research will be granted at the symposium.