GSWS names student winners of 2012-13 annual awards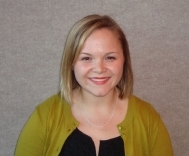 The Friends of Women's Studies Prize for Student Activism, funded by membership fees and generous donations from the Friends of Women's Studies, recognizes individuals, groups, or campus organizations who have done outstanding feminist activist work outside the classroom context during the previous academic year. The winner of the prize in 2012-13 is GSWS major Elizabeth Scott '14. Elizabeth has dedicated herself to the prevention of sexual assault and the promotion of sexual assault awareness both on campus and off. As a member of H.O.P.E. (Health Outreach Peer Educators) and president of their Sexual Aggression/Healthy Relationship Branch, she led efforts to make the organization more inclusive. Among other initiatives, Elizabeth introduced gender-neutral facilitation and LGBTQIA scenarios to the group in order to increase their range of effectiveness. She also led an effort to facilitate a continuing education workshop for the United States Navy, meeting with focus groups on a weekly basis for six months. Elizabeth has served on the W&M Student Assembly as the Undersecretary of Sexual Health, and has also worked off campus with Project SAVED, a summit on teen dating violence in the Williamsburg/James City County community. Finally, Elizabeth also writes a blog called "Things I Like Include ___," which addresses feminist personal and political issues on and off campus. (Our favorite was her entry on the politics of breast augmentation!) She is truly an impressive activist (not just a "student activist") and we are proud to make this award to her! This is not the first time that Elizabeth has won a Women's Studies Award: in summer 2012, a Carol Woody Real World Internship Award supported her work with the Teach for America Summer Institute in Cleveland, Mississippi.
Funded by a generous donation from William & Mary alum Carol Woody '71, Carol Woody Internship Awards are available for academically distinguished students participating in GSWS, with a preference for women students. The award is intended to offer a "real world" experience as preparation for professional career and/or post-graduate opportunities. The awards are available for students interested in doing an internship during the summer.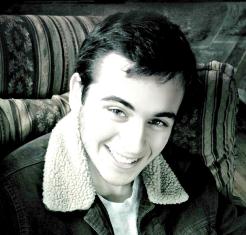 In summer 2013, five students will head off for internships supported by the Carol Woody fund. Nicole Chanduvi '15 will be interning with Raul Emilio Quezada Munante, the Chief Judge of the Second Criminal Chamber of Free Prisoners in the Superior Court of Lima, Peru. Alexander Lott '14 of the law school is working with Lisa Bertini, of Bertini, O'Donnell and Hammer, a law firm in Norfolk. He will be assisting with a transgender discrimination case. Jordan Taffet '16 will be an intern with the Family Planning Council in Philadelphia.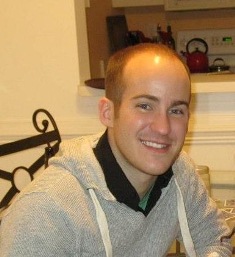 Suzy Ziaii '15 will work under Carlos Osorio, director of the Southern Cone Documentation Project at the National Security Archive in Washington D.C. She will be assisting with research and data entry on human rights abuses in South America, particularly during the Cold War. And finally, Sarah Overton '14 is interning at the Women's Resource Center to End Domestic Violence in Atlanta. We wish them well as they head off for new adventures!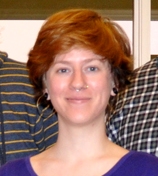 The Dean's Prize for Student Scholarship on Women, awarded annually to one undergraduate and one graduate student, celebrates the work of students who have been most successful in advancing knowledge of women.  The 2013 winners were Faith Barton '14 for her paper "Sex Work as Embodied and Emotional Labor: Female Sex Workers, Performativity, and Transgressing Gendered Sexual Binaries and Boundaries," and Lindsay Keiter, a PhD student studying with Professor Karin Wulf in the History department, who submitted a chapter from her dissertation entitled: "'I fear some interference will become necessary to resque her': Harriet Chew Carroll and Extralegal Response to Marital Breakdown in the Early Republic."
Faith's paper, written for Professor Gul Ozyegin's course GSWS 430: Comparative Studies in Gender and Work, looks at sex work as performative, meaning that the speech acts and bodily comportment of exotic dancers, prostitutes and other sex workers are carefully negotiated, enabling them to carry out the physical and emotional tasks associated with their labor. Such an approach, Faith argues, is necessary if feminist researchers are to treat sex workers "as complete social beings who have agency and negotiate structural inequalities and hierarchies in the context of a workplace that contains the risks of physical danger and psychological costs."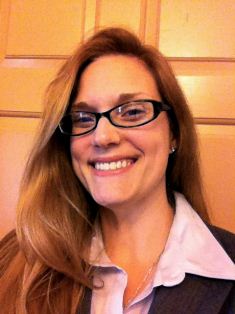 Lindsay explores the story of Harriet Chew Carroll, working with the Chew Family Papers at The Historical Society of Pennsylvania to examine the ways in which families addressed marital difficulties when divorce was an impossibility for one reason or another.  In Carroll's case, her husband's alcoholism and emotional abusiveness finally forced her to accept familial assistance in negotiating an informal separation from him.  As Lindsay argues, the silence surrounding domestic conflict in early America renders the archive around Carroll's case a remarkable and revealing one.