"The White City"
by Ellie Kaufman '13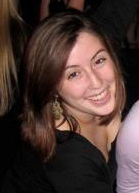 It was right after the Bay of Pigs. The guards burst into our house and demanded that we evacuate as soon as possible. They told us we were leaving for the United States tomorrow and that we only had five hours to pack all of our belongings into one suitcase. We had to take the lightest items. My mom left all of her beautiful jewelry behind in the house. I was only able to take one of my dolls and this little box with my rosary in it. After Castro's guards took our house, we went to stay at our beach house outside of Havana for the night. I had no idea where my dad was or if he was alive. Tao and Armenio were hopefully with him but we weren't sure. They had to split up because Castro wanted my father as a political prisoner, and both Tao and Armenio had gotten caught up in the revolution as well. Dad had just been released from prison the year before after spending two years there. He spent a good deal of time fighting against Batista, and, when Castro showed up on the scene, he was not a fan of him either. He was vocal about his opinions. All three of them were in danger, and Castro wanted to make sure none of them left the country. The next morning, my mom and I took a flight from Havana to Miami. Watching Havana disappear behind us as we took off, that was the last time I saw my home.
            I knew my mom missed her home my whole entire life. We only lived in Fort Lauderdale for a year and a half, but every vacation we took before and after our time there was to Palm Beach, Florida. She only lived there for her senior year of high school, it was the last place her family was together. They had a house on the inter-coastal waterway, saddling West Palm Beach on the mainland and the tiny sanctuary that is Palm Beach directly across from it. The island doesn't have much. Gorgeous beaches, extravagant hotels, white buildings framing a sandy white landscape. The architecture is mostly from the 20s echoing the art deco style of the era. The sidewalks breathe memories from another time. The breeze relaxes all of those that encounter it. At their home, they had a boat. The family stayed there after my mom went off to college. When my mom was a junior at the College of William and Mary, she received a phone call from her mom after school. Her father had died. He had been sailing, he had come and put the boat back on the dock and sat under a tree. He died of a heart attack under the tree, watching the water.
            The part of my mom that always wanted to go to Palm Beach on vacation was the same part that still longed for the white beaches of Cuba and the white city of Havana.
* Above excerpt is from a piece awarded honorable mention in the Tiberius Gracchus Jones Prize category for best work of literary nonfiction as part of the 2012 English Literary Awards.