John Elder Robison
Neurodiversity Scholar, Member of the Executive Committee of the Neurodiversity Working Group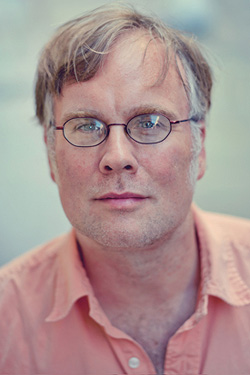 John Elder Robison is a Neurodiversity Scholar at William & Mary, annually co-teaches a course on Neurodiversity, speaks in other classes in Arts & Sciences,and in the Business and Law Schools, and meets regularly with the William & Mary Student Neurodiversity Group. His appointment at W&M is supported with help from the Arnow Family Fund, the Olitsky Family Foundation, college offices including the Office of the Provost, the Office of the Dean of Arts & Sciences, and the Roy R. Charles Center. 
John has been involved in autism and neurodiversity advocacy for 20 years. He helped shape the definitions we use today, having served on World Health Organization steering committees that developed the standard definitions of autism for the world. The ICF autism core set is the first core set to recognize that neurological differences like autism and ADHD can confer both disability and exceptionality, in the same person and at the same time.
John served two terms on the Interagency Autism Coordinating Committee; the group that produces the Strategic Plan for Autism for the United States, and he continues to advise the NIH and CDC.  John also served on the board of INSAR, the International Society for Autism Research. He is a neurodiversity advisor to the Lawrence Livermore National Lab. 
John is the NY Times bestselling author of Look Me in the Eye, Be Different, Raising Cubby, and Switched On.  He has authored hundreds of articles for the public; and for educators, scientists, and medical professionals.
Outside of the neurodiversity sphere, John is a photographer and a restorer of fine motorcars.