As the second-oldest university in the nation, William & Mary has cultivated a rich, communal environment that we are excited to have you join!
Mission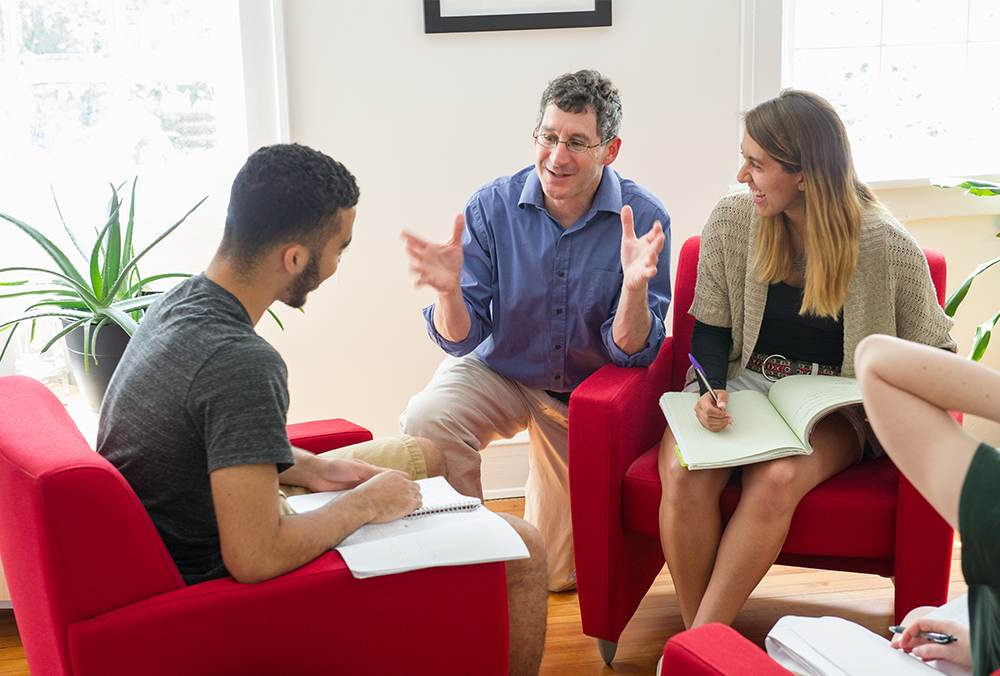 A preeminent, public research university, grounded in the liberal arts and sciences since 1693, William & Mary is a vibrant and inclusive community. Through close mentoring and collaboration, we inspire lifelong learning, generate new knowledge, and expand understanding. We cultivate creative thinkers, principled leaders, and compassionate global citizens equipped for lives of meaning and distinction. William & Mary convenes great minds and hearts to meet the most pressing needs of our time. 
Community Engagement
Accomplishing our mission requires that the entire community work together as stewards of the core values that infuse our collective effort. Together, we are unceasing in our efforts to make a meaningful difference in our communities, the state, the nation, and the world.
Diversity & Inclusion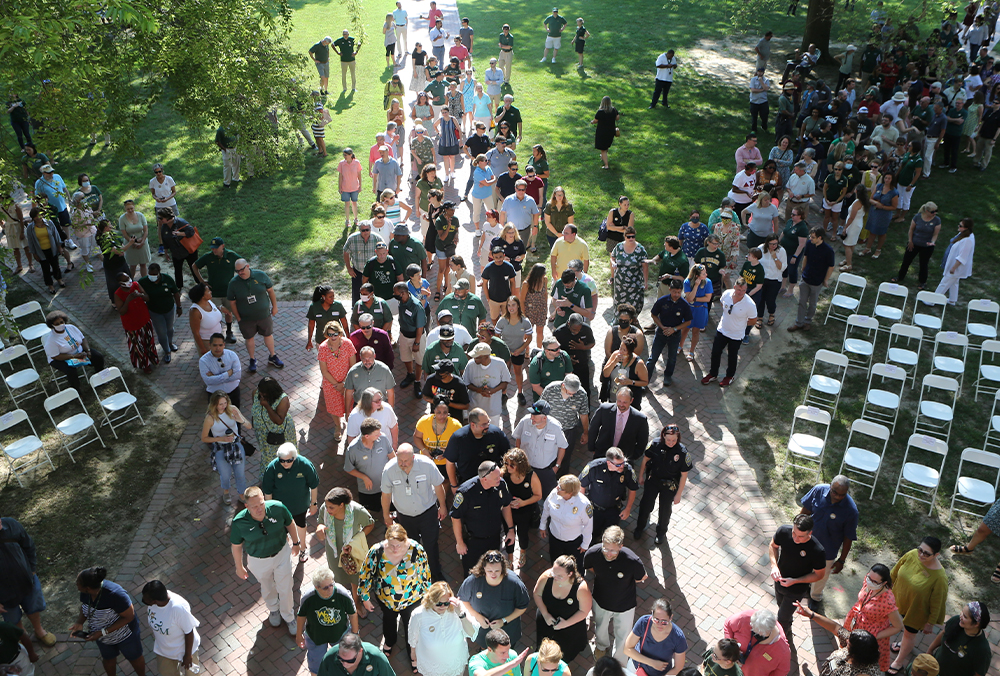 We are committed to creating a university community that is representative and inclusive of individuals with different backgrounds, talents and skills. The Office of Diversity & Inclusion spearheads the university's diversity efforts and works to ensure that William & Mary is a community where all faculty, staff and students feel supported and affirmed.
Sustainability
From faculty/student research and student internships, to innovative community partnerships and widespread volunteerism, the university is promoting sustainability by producing leaders for tomorrow's world who understand both the challenge and the opportunity in a sustainable future. Much progress has been made and much lies ahead, but all rests on a common understanding that progress is made together.
Innovation
William & Mary has led in powerful ways during the most challenging times. The key to that success has been understanding the moment that we are in while seeing the possibilities ahead. In the next five years, William & Mary will move forward Vision 2026 to expand W&M's reach, educate for impact and evolve to excel.
Employee Resources 
William & Mary has partnered with Long & Foster's SmartMove program to provide the services listed below  to prospective employees. If you are interested in any of the services, please contact AskHR@wm.edu for coordination assistance.
Area Information
Individual counseling session to assess needs and interests
Presentation of lifestyle options, housing, schools, cost of living, etc.
Orientation
Area tour - amenities, cultural offerings, history, activities
Neighborhood tours of appropriate housing options throughout the area
Appointments with public and private schools, if requested
Assistance coordinating temporary living arrangements, furnished and unfurnished
Home Finding
Agent selection from group of highly educated and trained professionals
Customized website of homes within personal parameters
In-depth neighborhood tours and housing search
Financial Rewards