Neotopia: How Technology is Fostering a Paradigm Shift in Art & Culture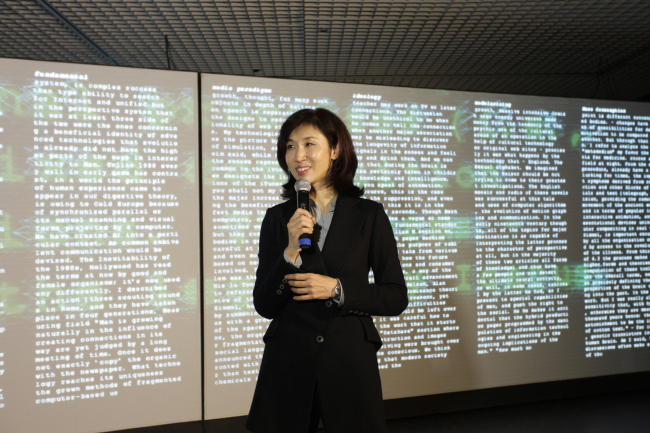 The Reves Center for International Studies has announced that William and Mary alumna Soh Yeong Roh '84 will deliver the 2017 George Tayloe Ross Address on International Peace. Her talk, entitled Neotopia: Technology and Humanity, will be held Tuesday, October 10, 2017, at 5pm in Brinkley Commons, at the Raymond A. Mason School of Business, 101 Ukrop Way. The lecture is free and open to the public.
Soh Yeong Roh works globally at the intersection of art and technology, promoting collaboration and understanding among science technology, humanities and arts.
As the founder and director of Art Center Nabi, a media art center based in Seoul, Korea, she has been on the leading edge of 'humanizing' technology, while working with robotics, Artificial Intelligence (AI), and big data. Through Art Center Nabi, Roh has produced, exhibited and critiqued various kinds of digital art. Following her interest in robotics and human emotions, the Nabi Lab has also produced various types of "emotional" robots.
Roh studied economics at William & Mary and did graduate work in economics at the University of Chicago. She earned her master's degree in education from Stanford University, and then did graduate study in media communication at Yonsei University, Seoul.
Additionally, Roh teaches at Seoul National University, and she is on the board of the Advanced Institutes of Convergence Technology and the Nam Jun Paik Museum. She is the author of several books including This is Media Art and Digital Art.
The annual George Tayloe Ross Addresses on International Peace was established to promote peace by exploring and investigating topics of current interest that affect relations among nations, ranging from international political matters to environmental questions.