Students Comb Declassified Files to Document Past Human Rights Abuses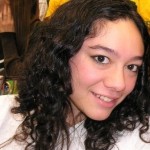 For Christina McClernon '11, "meeting" Jaime Dri changed her life. As one of a handful of undergraduate students who have worked on the William and Mary National Security Archive Project, Christina first encountered Jamie Dri while researching human rights abuses in Cold War-era Latin America.
The Archive Project was created by History professor Betsy Konefal and Hispanic Studies professor Silvia Tandeciarz in partnership with the Washington, D.C.-based National Security Archive. Through the project,  students learn about and help to document cases of kidnapping and torture under Argentine dictatorships in the 1970s and early 1980s.
Given electronic access to declassified documents of the U.S. State Department, the CIA, and various foreign governments, participating students interpret, organize, and present relevant documentation that is then made available (via the National Security Archive) to Argentine prosecutors.
"It's almost like the students are working electronically as interns for the Argentine court system," says Konefal. "Much of the documentation comes from U.S. agencies, because of U.S. interest in countering Cold War-era leftist insurgencies in 'America's backyard.' U.S. government documents provide unusually rich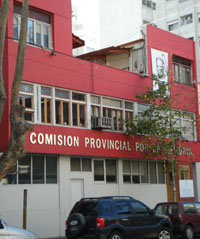 and detailed information on this history from a third-party perspective."
Jaime Dri was one of the few Argentinian politicians imprisoned in the 1970s who subsequently escaped to share his story. As Christina began to research his case, she found pleas from his wife to the U.S. government to determine his whereabouts, along with classified documents tracking his movements and escape.
"I was fascinated and horrified," says Christina, who graduated with a double major in History and Anthropology and, from this experience, now hopes to pursue a career in the field of human rights. "His story, his life, suddenly mattered to me. He was a stranger, but I felt like I knew him."
As it turned out, Jaime Dri survived and is now living in Paraguay. Recently he requested that the National Security Archive mail him copies of the documents that deal with his story –  and it was Christina who compiled and mailed the documents, then emailed Dri to let him know they were on their way.
"This experience has added meaning to my experience as an undergraduate," says Christina. "It has given me direction for the rest of my life. It has made strangers into people with stories that we can help to tell."
Molly Blumgart '10, another student who worked on the Archive Project, agrees.
"There is nothing that makes history come alive more than reading a letter from a mother to a government official describing her son's or daughter's disappearance and demanding further information, or a report from an intelligence official describing a meeting with an informant about a disappearance or other event."
In combing through electronic collections of declassified government documents, student research has focused on identifying documents primarily related to the Latin American military intelligence network known as Operation Condor and illegal detention centers in Argentina. 
"This is as real as it can possibly be, which is what makes it a valuable experience," says Konefal. "When you study things like state-sponsored torture broken down into a routine process, it seems almost inconceivable. These students get to look deep inside U.S. foreign policy, and they are exposed to a life-and-death internal policy debate that is difficult to see."
International Relations major Dylan Kolhoff '14 is one of several current students working on the project. He will be studying abroad with the William & Mary La Plata program next spring.
"The program incorporates an internship with La Comisión Provincial por la Memoria, so I will be taking that along with classes," says Dylan. "I am looking forward to combining what I learn there with what I saw in this research, and learning more about the culture that gave rise to these atrocities."
Two other current students, Libby Hennemuth '13 and Jon Ettinger '13, presented their work at the Latin American Studies conference in San Francisco as part of a panel with Professor Konefal, Professor Tandeciarz, Carlos Osorio of the National Security Archive, and an Argentine colleague.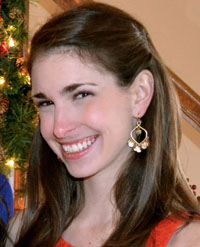 Students participate in the research as part of an Independent Study course. This past summer, with the support of the Reves Center, professors Konefal and Tandeciarz were able to take several students to conduct research in the Intelligence Police Archives in La Plata, Argentina.
"Participating in this work has been the highlight of my college experience," says another student researcher, Erin Maskell '10. "This project has made me feel that I have actually been able to help with the justice process, and that's not an experience very many people are lucky enough to have during their undergraduate experience."
Molly agrees. "Often in college we are so removed from the material we are studying. This project allowed me to participate in something larger, something that had an impact on someone other than me."