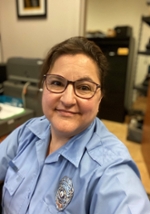 Potential criminal actions and other emergencies on campus can be reported directly to the William & Mary Police Department by any member of the William & Mary community or visitor by dialing 757-221-4596. In emergency situations, community members may dial 911 from any campus telephone or may simply pick up the receiver or push the button of an outdoor emergency phone.
Criminal activity or emergencies may also be reported by going to the William & Mary Police headquarters located in the office area of the Parking Garage at 201 Ukrop Way. This is just off of Jamestown Road and is across from Jones Hall.
Upon receiving a report, William & Mary Police are dispatched immediately to the site of the complaint and have the authority to make an arrest if necessary. Officers prepare and submit case reports on all calls answered. Investigative and follow-up reports are provided when necessary.