W&M Washington Center celebrates 20 years of connecting students, alumni and national leaders
As a peer ambassador for William & Mary's Washington Center, RJ Hewitt '21 tells other students that living and studying in the nation's capital can help them refine their interests and find their footing on a path toward a career.
That's something he knows about firsthand. During the semester program and winter seminar he spent there, he immersed himself in the life of the city, gained work experience through an internship, connected with a mentor in his field of interest, met federal government leaders and took an insider's tour of the U.S. Supreme Court.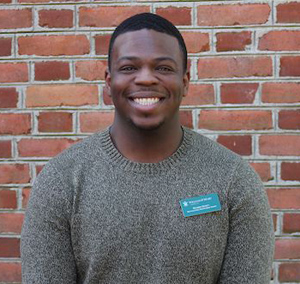 Nearly 3,000 W&M students have had similar experiences while studying at the Washington Center since it opened on Jan. 2, 2001, and 90 faculty members have taught there. It has also become an important gathering place for alumni and a site for events, including talks by prominent alumni such as White House Press Secretary Jen Psaki '00 and former William & Mary Rector Jeff Trammell '73.
The Washington Center is celebrating its 20th anniversary this year with a series of events that explore the impact of the center and bring together W&M alumni, students, faculty and the community. Among the highlights is a Feb. 10 program on the "State of Modern Teaching in D.C.," a virtual discussion featuring Washington Center professors on the model used in the Study in D.C. programs. To find out more, visit the center's website.
The center launched its anniversary celebration on Jan. 14 with "A Look Back at the Beginning," a panel discussion moderated by Susan Wayland '68, its inaugural director, and featuring former William & Mary Presidents Tim Sullivan '66 and W. Taylor Reveley, III '18; Stewart Gamage '72, former W&M vice president for public affairs; and Mitchell Reiss, former director of the Reves Center and dean of international affairs.
In introductory remarks, W&M President Katherine Rowe extolled the center's success in allowing students to test potential career pathways through wide-ranging internships and robust partnerships with alumni and professional and policy leaders.
"The Washington Center exemplifies William & Mary's vision to transcend boundaries — connecting classrooms with work experiences, current students with alumni and connecting W&M with the capital in a deep way, where more than 20,000 of our community live and work," Rowe said.
Sullivan, who was William & Mary's president from 1992 to 2005, said the idea for the Washington Center took root as part of a strategic plan he initiated that envisioned the university as a player in national and global events. Opening a location in the nation's capital seemed like an obvious way to move toward that goal while providing new learning experiences for faculty, students and alumni. The relatively close proximity to Williamsburg was a factor, as was the fact that the Washington, D.C., area is home to the largest concentration of W&M alumni.
"It was a mix of that bigger idea about growing William and Mary's influence nationally and internationally and at the same time providing opportunities for education, internships, learning and experience that we couldn't offer in Williamsburg," he said.
Reiss and Ann Marie Stock (then associate dean of international affairs and now vice provost for academic and faculty affairs) drafted a proposal for a Washington office that they gave to Tim Sullivan, who formed a committee to move it forward. Reveley, then dean of the law school, embraced the idea and later supported its growth and development as W&M president.
"Going to D.C., in my view, was a significant step in getting William & Mary's light out from under the bushel and helping us to reclaim the Tribe's appropriate place in the forefront of higher education," Reveley said.
The Washington Center's director, Roxane Adler Hickey M.Ed. '02, first came to the center in 2001 when she called "out of the blue" to ask about doing a summer internship, Wayland said.
"I was totally bowled over by her energy and enthusiasm and her august intelligence," Wayland said. She hired Adler Hickey, who went on to work at a public charter school in the District of Columbia before returning to the Washington Center as program director in 2006. Adler Hickey served as interim director of center until recently being promoted, along with Erin Battle, who became associate director.
As it did for Adler Hickey, the Washington Center provides today's students with career preparation and guidance. During his 2019 winter seminar on urban education taught by Drew Stelljes Ph.D. '07, Hewitt met and talked with officials in the Washington, D.C., public school system and the U.S. Department of Education about the challenges they're facing.
"It made me see that there are a lot of kids out there who need equitable resources to have a chance of making it in life," says Hewitt, who grew up in Richmond, Virginia, where he observed the effects of unequal public school funding, such as outdated materials and facilities. "That drastically adjusted the trajectory of my interests."
As a result, he added a minor in educational studies, enrolled in courses at William & Mary's School of Education and he has applied to a master of arts in education program there. Hewitt also participated in the DC Semester Program in 2018 and plans to return for a third time to take a course this summer on "Polarization: Parties, Interest Groups, Media and the Electorate." He received scholarships to help cover the cost of the semester program as well as the summer course.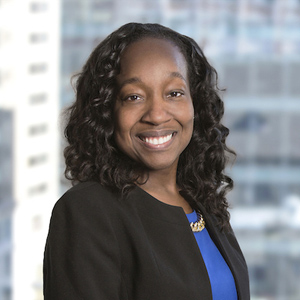 As part of the semester program, Hewitt completed an internship with the nonprofit Lawyers Without Borders. He also was matched with a mentor, Gwen S. Green '04, a Harvard Law School graduate and attorney whose practice involves international trade and regulatory compliance.
Green, who has mentored Washington Center students since 2015, recalls the help she received from W&M professors such as John McGlennon in determining her own career path.
"I know I wouldn't be where I am without going to William & Mary," she says. "I feel the least I can do is give back to the students who participate in the Washington Center program."
Ryan Goss '16 says working with alumni and completing an internship with the Family Equality Council during his time at the Washington Center's D.C. Summer Institutes in 2014 helped him make the transition from student to professional. Memorable experiences included talking with Michael K. Powell '85, D.P.S. '02, president and CEO of the National Cable & Telecommunications Association and former chair of the Federal Communications Commission (and current W&M Foundation chair), and visiting the FBI headquarters and meeting then-Director James Comey '82 LL.D. '08.
"I think of it as a way to expose students to the realm of the possible," Goss says. "In coursework at William & Mary, you can read about important leaders, but it's different going there, meeting the people and having a real-world, tangible experience."
Goss is now a D.C.-based manager at the Centre for Public Impact, which he describes as a hybrid between a think tank and a consultancy. His current project involves convening a coalition of public health officials across the country to share knowledge and best practices in an effort to overcome the COVID-19 pandemic.
"My emerging interest is how the public and private sectors can work together to solve problems," he says. "There's no social problem — whether it's income inequality, the pandemic or climate change — that doesn't require that type of allyship."
This summer, Goss will head to Northwestern University's Kellogg School of Management to further explore how public and private entities can collaborate on addressing such issues.
Reflecting on the most valuable part of his Washington Center experience, he points to his mentorship with S. Douglas Bunch '02, J.D. '06, a member of the William & Mary Board of Visitors and partner at the Washington, D.C., law firm of Cohen Milstein Sellers & Toll. Besides providing career advice and facilitating connections, Bunch served as an accessible role model and an example of a fellow gay person with a thriving career. The two have stayed in contact ever since.   
"For me, the big thing was having someone to look up to and seeing what I could become," says Goss.
Currently an ex officio member of the Washington Center Advisory Board, Bunch started serving as a mentor for students in the D.C. Summer Institutes about nine years ago. He has also hosted interns at the nonprofit he co-founded, Global Playground, which builds schools and educational infrastructure in developing countries.
Since he first became involved with the Washington Center, Bunch has watched its programs expand and the center's importance grow as a hub for W&M alumni and friends of the university. One recent example of that is a fall webinar series on leadership that will be followed this spring by a five-week course that's open to the general public as well as William & Mary students, employees and alumni.
"It's both a place for members of the William & Mary community to convene and a place for them to invite others from outside that community to learn more about exciting things our students and faculty are doing," Bunch says. "Likewise, as we see the importance of STEM and data science fields grow, D.C. is a hub in many ways. The importance of the D.C. Center will continue to grow over time as well."  
Looking toward the future, Bunch says that as William & Mary resumes strategic planning after the pandemic, the Washington Center is well-positioned to offer additional degree programs, to pursue collaborations with partners outside of the university and to think entrepreneurially about how students and alumni can connect with people in the work force.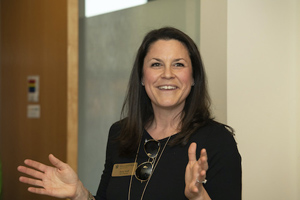 Molly Wolff '98, a longtime volunteer who led the task force that created the Washington Center Advisory Board in 2019, has played a big role in making sure William & Mary alumni are aware of the center. The board helps to provide opportunities for students to network with W&M alumni and to raise scholarship funds so that every student who wants to study in Washington is able to do so.
Comey and his wife, Patrice LaRee Comey '82, established a Washington, D.C., Scholarship endowment in 2018. Advisory board chair Scott G. Wilkinson '94, M.B.A. '99 and many other alumni have contributed to the Study in D.C. Scholarship Fund. Over the past two decades, 116 students have received scholarships to study at the Washington Center. Fundraising for scholarships will continue to be a priority throughout the year, and everyone who donates in 2021 will receive a commemorative pin and an invitation to the 20th anniversary celebration in November.
W&M alumni are also generous in giving their time. More than 500 alumni have signed up for volunteer opportunities at the Washington Center since its founding.
"At first, we thought it might be hard to attract people to a brand new board, and now we have people knocking on our door," says Wolff, who was recognized with a Douglas N. Morton '62 Alumni Service Award in 2020 in part for her work with the center. "From an alumni standpoint, once one engages with the Washington Center, he or she looks for more ways to be involved. I don't know a single alumnus who has volunteered and has not come back."