Students partner with library to address textbook affordability
While every student's higher education experience is unique, students often share one common obstacle: textbook and course material affordability. This hurdle is no different for students attending William & Mary.
"We are hearing from more students who are concerned about this issue," said Carrie Cooper, dean of university libraries. "Even if they aren't struggling personally, they see friends who are, and they want to find a way to help them."
Recently two W&M student organizations, Student Assembly (SA) and W&M Libraries Student Ambassadors, turned to the libraries to seek ways to address textbook affordability. James Kunder '19, SA secretary, and Alex Wingate '18, ambassador president, met with Marian Taliaferro, W&M's digital scholarship librarian, to explore possible solutions.
Taliaferro proposed two strategies to combat the increasing costs of higher education: adoption of open educational resources (OER) and better utilization of library materials in courses.
But the first step in addressing textbook affordability is establishing whether there is a need. Wingate has developed a research survey that will be disseminated among students in the fall to provide administrators and professors with evidence-based insight into the effects of costly textbooks on students. She hopes the study will drive the faculty's decision to use OER more.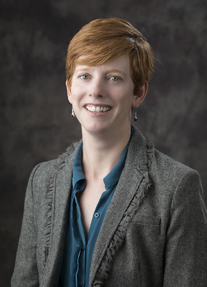 "OER will save students money, and for students who are in a less secure financial position that is extremely important," she said. "The fact that students are prevented from fully accessing their education, simply because of textbook costs, is unacceptable."
The average student attending a Virginia public institution of higher education spends approximately $1,300 per year for textbook and course materials (Annual Survey of Colleges 2016). How do they cope with these costs? Some purchase old editions of a textbook, while others delay the purchase or never purchase the book at all. In a student survey of Florida's state universities and community colleges, 66% of students reported not purchasing a required textbook for a class due to cost. Nearly half of the students said they took fewer courses, more than a quarter dropped a course, and 19% failed a course because of textbook costs.
"In informal talks with W&M students, we are seeing similar responses. Clearly, textbooks are important to student learning outcomes," said Taliaferro. "We need to find a solution to ease the burden of textbook costs on our students."
Faculty interested in this issue can pursue integrating OpenStax textbooks and other OER resources through Barnes & Noble's Faculty Enlight, which is its faculty textbook and course materials tool. Using this tool, which can be integrated with Blackboard, faculty can link to customized course materials such as OERs and course packs. They can also receive estimates of student textbook costs, see what has been selected for the course in prior semesters and even observe what other universities have adopted.
Another way of decreasing textbook costs is by taking advantage of the library's e-book collections, especially those with unlimited user access such as ACLS Humanities E-books, ScienceDirect (Elsevier), SpringerLink, Safari Tech Books, Oxford Scholarship/Reference Online, EBSCO Academic, Credo Reference and Wiley Online Library. Many publishers do not offer textbooks as e-books, but they do offer a range of books that can supplement course materials.
"William & Mary Libraries are a resource for faculty worried about this affordability issue," said Cooper. "Marian is an excellent contact for faculty who want to learn more about using library resources and adopting OERs."
Faculty can contact Marian
Taliaferro
at 221-1893 or
mgtaliaferro@wm.edu
.