Student Assembly, W&M Libraries partner to promote open educational resources
The W&M Student Assembly (SA) has partnered with W&M Libraries to promote the use of open educational resources (OER) through campus-wide awareness efforts and grant funding.
OER are openly licensed, online educational materials that are freely available for everyone to use. Examples of OER include full courses, syllabi, lectures, class assignments, lab activities and simulations and many more resources.
"Faculty benefit from OER by being able to customize course materials in any way they can image. Students benefit because they have free access to their required course materials on day one," said Interim Scholarly Communications Librarian Kathleen DeLaurenti. "Every study to date has shown students in courses using OER perform the same or better than students who are only using traditional textbooks."
Using open resources is one way to alleviate the rising costs of textbooks, a concern that has arisen in recent SA meetings. According to research by Mark Perry at the University of Michigan, textbook prices increased by 161 percent between 1998 and 2014 – more than medical care and new homes.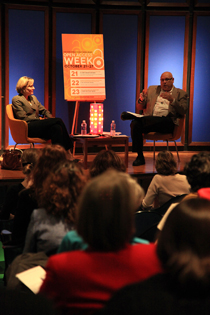 "This push for open education resources will begin to address the abundance of student concern regarding textbook prices," said Shannon Caietti '17, SA's secretary of academic affairs. "Some students have dropped classes because the assigned texts and/or textbook were unaffordable. Textbook prices just add to the already high expenses that come with being a college student."
The SA and library will be raising awareness of OER during Open Education Week, March 13-19. SA members will be giving out information and talking about OER in the Swem Library lobby, Tuesday, March 15 through Thursday, March 17 from 11 a.m. to 1 p.m. Faculty will have the opportunity to sign a pledge stating that they will seek and consider open textbooks, other open resources and library-licensed resources when choosing course materials. 
"Faculty must select course materials that are most appropriate for their classes. However, we hope that whenever possible they will seek affordable and accessible course materials," said DeLaurenti.
In addition to partnering with the library on public education, the SA recently introduced a bill that will allocate $5,000 from student assembly reserves to support OER. The funds will support the library's collection budget for licensing and purchasing course materials and additional grants as part of the library's OER grant program.
The grant program, launched last fall and supported by the Provost's Creative Adaptation Fund, provides grants to faculty interested in incorporating OER into their courses. Seventeen grants were awarded in the pilot program, with projects ranging from adopting an open textbook for General Chemistry courses to identifying an open alternative to required writing handbooks.
"Of course, the high price of textbooks was one reason I applied for an OER grant," said W&M English and film studies lecturer Sharon Zuber, whose grant-funded project explores the development of an open access writing style guide. "However, my primary goal was to find resources that faculty and students would actually use. Too often expensive writing handbooks would sit on the shelf until it was time to sell back books."
Over the past few years, W&M Libraries has been driving campus conversations about the benefits and challenges of open access. In the fall, the library welcomed Cable Green, Creative Commons' director of Global Learning Initiatives, to the campus to discuss the potentials and impacts of open educational resources. As part of a day-long series of events, the library partnered with the Office of the Associate Provost for eLearning to host a student open forum on textbook affordability.
"Textbook affordability is an issue on college campuses across the nation. Faced with paying several hundred dollars for a single textbook, some students choose not to buy, but how can students succeed if they don't have access to the information they need?" said Dean of University Libraries Carrie Cooper. "OER may be one avenue to making education more affordable to our students and improve learning."
Past library events include a session on fair use and copyright with Brandon Butler, director of Public Policy Initiatives at the Association of Research Libraries; a session on open access publishing by Lee Van Orsdel, dean of University Libraries at Grand Valley University; and a lecture by W&M physics professor Marc Sher on his experience using open access textbooks (watch his
video interview
).