Hawthorne continues to give her all to W&M
William & Mary has produced scores of amazing, influential women who profoundly impacted this campus during their college careers. Any of them would make for fascinating reading. During this celebration of 100 years of coeducation, we're offering an occasional profile of a few who presently make this university one of the nation's most respected. - Ed.

For nearly four decades, Peel Hawthorne has been a gift that keeps on giving to William & Mary athletics.
Her relationship with the university includes four years as a student-athlete, 26 years as a highly successful field hockey coach and the last five years as an associate athletics director serving in several capacities. 
Among them is Senior Woman Administrator. It's a title the NCAA created in the 1980s when it took over the Association for Intercollegiate Athletics for Women.
"In order to ensure that women would maintain leadership roles in college athletics, the NCAA recommended that, 'departments designate a Senior Woman Administrator,'" Hawthorne explained. "The SWA is the liaison to the NCAA and/or conference office. The title is typically reserved for the highest-ranking woman in a department, but in our case, W&M's highest ranking woman is our Athletics Director."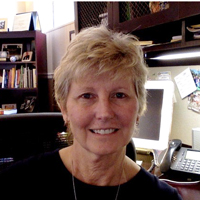 Hawthorne is part of a eight-member senior leadership team that meets weekly with Athletics Director Samantha Huge. She is currently focused on student-athlete leadership development, working with the Student Athlete Advisory Council, Sports Psychology Consultant Deidre Connelly and partners across campus to create a 'leadership curriculum' for Tribe athletes.
As Huge said, Hawthorne provides "a wealth of institutional knowledge and is uniquely positioned to provide her perspective from her wide range of experiences at William & Mary."
Hawthorne said she is "very excited" that her job moves her beyond athletics. She often collaborates with the members of the offices of Student Engagement, Dean of Students, First Year Experience, Health Promotion, the Cohen Career Center and others.
"I look forward to discovering ways that we can integrate existing programs and opportunities with those that are specifically designed for student-athletes," she said.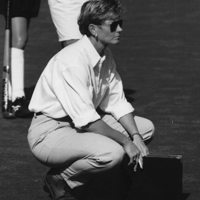 Director of Campus Recreation Linda Knight, who competed against Hawthorne in field hockey when Knight attended Virginia Tech, said her former foe possesses all the qualities needed to excel as Senior Woman Administrator.
"Athletics and Campus Recreation are separate departments, but we work very closely together," she said. "It did not take long to realize how incredible Peel was. Working with her as a coach and an administrator, I quickly realized that she was always professional, reliable, passionate, welcoming, kind and helpful.  She is always someone you can go to when you need something and know it will be done well."
In addition to her other duties, Hawthorne served as co-chair of the exhibits committee that helped prepare for the current 100th anniversary of coeducation celebration. But there's one, unofficial, post Hawthorne said she has cherished the most.
Ambassador.
"I've shared the William & Mary story with countless recruits and their families from all over the world," she said. "Occasionally, when my recruits chose to attend elsewhere, I would receive a letter from the parent lamenting their daughter's decision and thanking me for a positive experience during their recruitment. I never tire of telling people about William & Mary.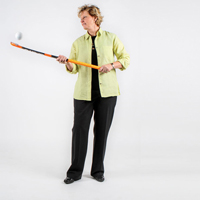 "I now have 'grandplayers,' daughters of players I coached who are on the team or looking at William & Mary. It doesn't get much better than that!"
Tess Ellis, who took over from Hawthorne as field hockey coach, said her predecessor's wide-ranging impact on W&M is understandable. It's what happens when the best interact with the best.
"Her outstanding communication skills, her attention to detail and her passion for William & Mary as a whole make her the ideal administrator," Ellis said. "Every day she challenges us as coaches, and as a department, to excel. She pushes us to offer the best experiences for our student-athletes." 
How it began

Inspired by then-lacrosse coach Joy Archer and the W&M athletes she met as a high schooler attending summer field hockey and lacrosse camps, Hawthorne applied for early acceptance to the university — she got in before her parents even knew she had applied — and starred in field hockey and lacrosse for the Tribe. During her playing career, the Tribe field hockey team posted a 52-13-7 record, with 37 shutouts. Lacrosse was equally successful, posting a 42-8-3 record and finishing fifth nationally her senior year. 
A Richmond native, she intended to be a marine biologist. But one course scuttled that aspiration.
"Chemistry," she answered with a laugh.
She cut her coaching teeth as a senior sweeper in field hockey. The team was excellent, finishing fifth nationally despite a goalie whose only experience was in soccer.
"She was very aggressive, fearless, really; she'd do whatever was necessary, but I had to coach her in the middle of play," Hawthorne said. "I had free reign of the whole field. I could shoot through or come back and support the keeper. It gave me a great view of the play. When I started to coach, my biggest problem was adjusting to watching the game from the sidelines rather than from the middle of the field." 
Her other problem was youth. She became the interim head lacrosse coach at Williams College at the age of 24, then the head coach of field hockey and lacrosse at Connecticut College a year later. Brimming with the competitive fire that served her so well as a player, she admitted she didn't grasp why some players didn't match her single-mindedness or commitment to excellence.
"I had no idea that it wasn't all about sport when I first started out," she said. "When someone would struggle, I'd think, 'They just don't have it, I need to cut that one.' It wasn't, 'I wonder what's going on with the rest of her life.'
"I always had good relationships with my players, but when they came to me with issues that made me uncomfortable, I just didn't know how to respond. As I matured myself, I became much better at understanding others and became better equipped to handle difficult situations."
Hawthorne said she always put a premium on crafting teams that would grow in skill and camaraderie during the season. But, she added, as the years passed she realized that an additional element was necessary to be a successful coach.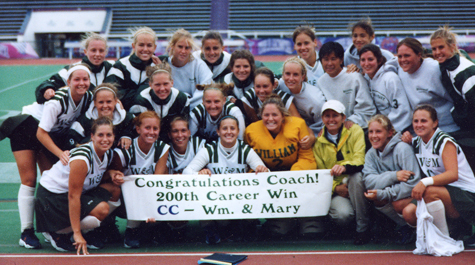 "Coaches act in loco parentis," she said. "With each generation the responsibility of the coach has increased, while the life skills of students have decreased. On one level, they have so many more challenges to deal with. On the other, they have less independence and self-reliance. Cell phones are a big part of that. When I was in a dorm, there was one pay phone for the whole floor. You rarely called home to talk to your parents or anyone else; you made plans ahead of time, you focused on the people around you.
"We used to get on the bus and sing or talk to each other. Now, unless the coach has a moratorium on cell phone usage, they're like this," she said, looking down at her phone. "There's a big change in how young people socialize and communicate with one another.  Sometimes you have to reinforce the face-to-face conversations."
Her teams had the unenviable task of competing in the Colonial Athletic Association when Old Dominion was the top contender in the NCAA tournament every year from 1981-2003, won 16 conference championships and nine national titles. When they weren't dominating, North Carolina, Wake Forest, Virginia and Duke stepped up.
Nonetheless, the 2000 and 2002 Tribe teams stand out in her mind. Combined, they won 24 games. With a negligible amount of turnover, and more Virginians than any top-20 Division I program, both teams made the NCAA tournament. There, each played valiantly but lost in double overtime to fifth-seeds Wake Forest and Maryland.
"They were very talented, irreverent, funny, and just absolutely devoted to one another," she recalled. "Those young women held each other accountable on the field. They spent the summers working on penalty corners, the game's most productive offensive play. Coaches are not permitted to coach their team in the summer, yet when we came back in August they had the corner plays all figured out. We ended up having three or four All-Americans in the key spots where you need them."
Then there was the 2010 team, unsuccessful on the field at 4-14, but a hit with Hawthorne for many other reasons.
"Ten freshmen came in, some of them barely played, but they were just a great group," she said. "I didn't know it, but they made a pact that no one would quit the team, no matter what. And no one quit; they all graduated together. They all launched successfully and have gone on to become specialized nurses, physician's assistants, business people, social workers, you name it. They're just an incredible group of women. I'm so grateful to still be in touch with them."
King's Dominion, and other things you (maybe) didn't know

At various times in her life, Hawthorne was a certified athletic trainer, licensed pilot, boat driver, guitarist in a bluegrass band at King's Dominion, played in a rock band and, even now, writes music and sings weekly at her church.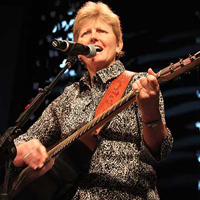 "My parents were older and I was always encouraged to try stuff," she said. "I was interested in everything. Dad was a pilot; my brother's a pilot. I had a boat before I had a car. My grandmother was a concert pianist; we always had music in the house."
Leaving coaching was not difficult, she said, at first joking that she was "tired of bad weather… getting hot and sunburned, cold and wet."
But she explained that she knew the incoming recruiting classes would be strong and that the team had great leadership. She admires Ellis, her replacement, and admits that after 31 years of collegiate coaching she was "just ready for something else."
"The opportunity presented itself to move to administration and I jumped in with both feet," she said. "And I loved it from the start."