W&M student's essay captures Trollope Prize
Katharine Scott's grandfather was a Presbyterian minister. Her mother has a deep love for the Bible.
Scott, who will graduate from William & Mary in December 2017 with degrees in English and French, shares her mother's devotion to the Bible, a passion that played a primary role in her winning a major prize recently.
That would be the Trollope Prize, an essay contest sponsored by the University of Kansas that is open to undergraduate and graduate students from around the world writing about the works of Victorian novelist Anthony Trollope. She will receive $1,000, and her essay will be published in The Fortnightly Review, the 21st-century online edition of Trollope's 19th-century periodical.
In August, Scott was taking a break from her summer job when she checked her email and found a congratulatory message from the Trollope Prize committee.
"I thought there must be something wrong," she said, her eyes growing big. "I kept looking for 'honorable mention,' or 'thanks for entering,' but ..."
There was no mistake. The judges called her work a "cogent and highly readable essay, one sensitive to critical traditions and thoughtful in its argument."
Last spring, Scott was in Bible study and reading the Book of Ruth at the same time she was reading Trollope's The Small House at Allington for a course taught by Deborah Morse, the university's Sara E. Nance Professor of English.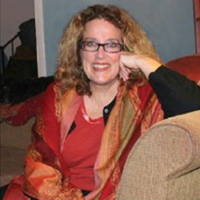 Trollope's main character, 19-year-old beauty Lily Dale, lives in a small country home with her mother, a widow. She meets Adolphus Crosbie, an upper class Londoner who is visiting a relative of hers. An underlying plot is the battle to preserve rural land from urban encroachment.
Dale and Crosbie fall in love. He proposes; she accepts. But once he returns to London, he sees that he won't be able to maintain his bachelor lifestyle as a married man, as Dale has no dowry. When a marriage arrangement to a wealthier woman becomes available, Crosbie jilts Dale despite the fact that he hates his new bride to be.
Crushed, Dale later received a second proposal from a childhood friend, but she refused, instead pledging unbridled fidelity to her mother. In fact, Trollope eventually writes, that at the age of 24, Lily has decided she will forever sign her name, "Lily Bell, O.M. – Old Maid."
Hmmm, Scott said she thought to herself, that sounds an awful lot like the relationship the Biblical Ruth has with her mother-in-law, Naomi.
Ruth told Naomi, "'Whithersoever thou goest, I will go, and where thou lodgest, I will lodge,'" Scott said, adding, however, that Ruth eventually helped Naomi find a husband, Boaz.
A little deeper into Trollope's book, the author makes a cursory mention of the Book of Ruth. 
"I got to that point and I thought, 'Alright, we were thinking the same thing!'" Scott said.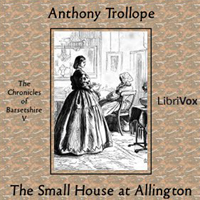 Scott ran with the idea of comparing the relationship of the two couples, but with a unique twist.
Where Trollope scholars have for years maintained that Lily Dale is a heroine for her unwavering loyalty to her mother, Scott argued just the opposite. Trollope could have had Lily "redeem" herself by accepting the second proposal. Her fans even inundated him with letters clamoring for such a happy ending.
Instead, to their dismay, he left her unmarried, or "unredeemed."
Scott originally wrote this hypothesis for her senior research seminar in the English department. After the semester, Scott included more research, lengthened her work and submitted the essay.
Morse, who will receive $500 as Scott's faculty sponsor for the contest, said her student's encyclopedic knowledge of the Bible paved the way for an interpretation of The Small House at Allington that has never been seen before.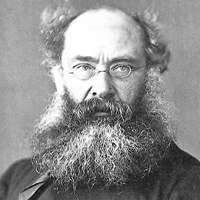 "It's a really original focus to see that Trollope was using this Biblical story — something very familiar to the Victorians — to say that Lily is really being perverse, that she's really resisting her own redemption," Morse said. "She's not like Ruth, moving from Naomi to Boaz; instead, she's staying with her mother."
Scott agreed that her long history with Bible study proved to be an advantage.
"I grew up with a mother who quoted the Bible and poetry, one after the other," Scott said. "Scripture is written all over our home. I carry my Bible with me. It's steeped in my life.
"You have to know the Bible to get a huge number of references in literature. … So I definitely got a head start thanks to my family."
There was one other, very personal, reason Scott said she related to both the Book of Ruth and Trollope's work.

"It's a story that I relate to a lot; my mother is a widow," said Scott, an only child. "That bond between mother and daughter was something in Allington that I was immediately drawn to."
However, that's where the similarity ends.
"As I always joke with Professor Morse, my relationship with my mother is healthier than Lily Dale's is with hers," Scott said. "Lily Dale talks about marrying her mother, never having love again, they'll just be spouses. We're nothing like that."