Bridge program offered for neurodiverse freshmen, transfers
Transitioning to college can be difficult for anyone, and students with neurological differences such as autism, ADHD or Tourette's syndrome can encounter unique challenges.
William & Mary is working to address some of those challenges before students even step onto campus by offering a new summer bridge program for neurodiverse freshmen and transfer students. The in-residence program, organized by the university's Neurodiversity Initiative, will be offered for the first time July 28-30 and give participants the chance to experience university life, connect with fellow students and identify campus resources available to them.
"We want this to be a community that welcomes neurodiversity, so this is a very concrete way we can welcome students who are neurodivergent and let them know they have a place here and that they are important to our community," said Director of Student Accessibility Services Lesley Henderson.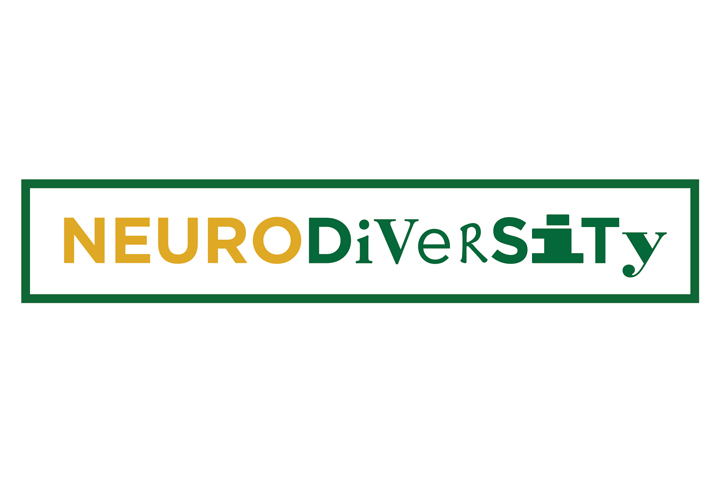 Henderson has been working with JoEllen Blass, a graduate student and coordinator of the university's Neurodiversity Working Group, to develop the program with input and support from members of the Neurodiversity Student Group.
The two groups make up the university's Neurodiversity Initiative, which was established to educate the campus community about brain differences and cultivate an appreciation of neurodiversity at W&M, according to the website.
Since the initiative was established in 2011, its members — faculty, staff, students and administrators from across campus along with scholar-in-residence John Elder Robison — have organized a speaker series, conducted research, organized classes and participated in advocacy events, among other efforts.
At the beginning of the year, Henderson said, the working group decided to make creating a bridge program a priority.
"There are other universities that have this summer bridge program for students on the autism spectrum, so in keeping with some of the good ideas out there, we were thinking that having our own bridge program would be a way to usher in the next class of students and give them a primer in neurodiversity as well as how the college works in general," said Henderson.
Organizers originally thought of the program as something for students on the autism spectrum, but neurodivergent identity has grown to include people with any sort of neurological differences, said Henderson, including seizure disorders. As such, the program is open to any incoming freshmen or transfer students who consider themselves to be neurodiverse, Henderson said.
That diversity among the participants will help inform what the program entails this year and in coming years, she added.
"What we're going to do is give students some idea of what we want the program to accomplish but also ask what their needs are or what they want to know so that we can tailor it to meet the needs of whatever student population we have who wants to participate," said Henderson.
Overall, the program aims to give participants a detailed look at the resources available to them at W&M, strategies for time management and communication and an introduction to the university's neurodiversity culture on campus.
"How to navigate W&M as a student who is neurodivergent," said Henderson.
Some of the sessions will address things like "hidden rules for office hours," said Blass.
"A lot of neurodivergent students just don't know the rules of that," she said. "There are some things that neurotypical people just know or can figure out and that neurodivergent students may need to have a model for."
For instance, communication can be difficult for neurodivergent students, said Henderson.
"'How am I supposed to communicate with my professor? How do I reach out to them in a way that's comfortable?' So that's really scripting to some extent, having an example of what to say and here's another example of what you could say and somewhere between these two you can find the message that you're comfortable with," she said.
The new program is an important part of the university's neurodiversity efforts because neurodivergent students can be at risk, she said.
"We see that in our trends where they may have difficulty socializing, communicating and sometimes just feel like they don't fit in," she said. "We want them to have a sense of belonging at the school, to know that there are support systems in place for them and how to access them and ultimately, retention is an important thing.
"We want them to be successful, to know they can thrive in college and overcome some of the hurdles that might be in front of them and walk them through potential challenges before they encounter them from a prevention standpoint to let them know there are resources here for them. If you are struggling, here's who you ask for help — to have those names and faces in mind already."
The program can take up to 10 students, and applications are due by the beginning of June. With support from the Parents Fund, participation is free.
And while the participants will no doubt benefit from its offerings, the university's Neurodiversity Initiative will also benefit from the existence of the new program, said Blass.
"Student involvement is something very important to us and is sometimes kind of lacking," she said. "So we're hoping with this new cohort we can have a centralized group and we can build the initiative further."