Diplomacy Lab makes national policy research part of undergrad study
An active partnership between the U.S. State Department and William & Mary, the Diplomacy Lab continues this year with multiple projects sponsored by the Institute for the Theory & Practice of International Relations, including the Project on International Peace & Security (PIPS), AidData, Reform Incentives and the Center for African Development (CAD).
The Diplomacy Lab, which was established in 2013 with William & Mary and the University of Virginia as founding partners, is designed to satisfy the need for more research on pressing international issues, while providing undergraduate students with actual policy experience.
"It has given students here a chance to work directly with State Department officials on real-world dilemmas now faced by our country," said Stephen Hanson, vice provost for international affairs.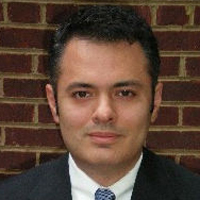 At William & Mary, Amy Oakes and Dennis Smith lead the PIPS participants in the Diplomacy Lab. Pressing research topics that have been found to be lacking a strong knowledge base have been identified by the State Department and assigned to students. Under the guidance of faculty, undergraduate researchers have the opportunity to make significant contributions to the policymaking discussion.
In spring 2014, aided by State Department analysts, students conducted research on the effects of prison conditions on the success or failure of counterinsurgency operations. Using case studies of the Irish Republican Army, Peru's Shining Path and Iraqi insurgents, researchers concluded that the strength of government and degree of inmate isolation were directly related to the success of counterinsurgency measures. Students were then selected to present these findings to the State Department and participate in a town hall meeting, including an address from Secretary of State John Kerry.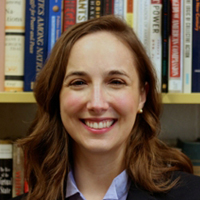 "Participating in the Diplomacy Lab has reinforced my prior beliefs about the importance of initiatives that bridge the gap between the academic and the policy communities through undergraduate education," said Oakes.
PIPS is a student-driven think tank at William & Mary supported by faculty who work to bring foreign policy research opportunities to undergraduates. According to Oakes, the project's mission is to "help students craft novel policy solutions to emerging international security challenges."
Building on the success of the spring projects, this fall, PIPS student researchers will craft a report on regional security threats posed by recent increases in trans-Mediterranean migration from North Africa into Europe, and the potential roles of the United Nations, European Union and national governments in countering them.
AidData's student research proposal was also selected for inclusion in this fall's Diplomacy Lab. Focusing on the role of healthcare NGOs in sub-Saharan Africa, the project team involves several student contributors with experience in international relations and global health research.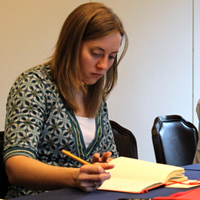 Supporting their efforts as a faculty advisor is Carrie Dolan, a William & Mary public policy research fellow and global health technical grant writer for AidData. Dolan has specific experience in applying geographic information systems to healthcare efforts throughout the developing world.
According to Dolan, "The project benefits significantly from the involvement of W&M students who know how to extract knowledge from data. Being able to draw on their ability to use spatially referenced data in collaboration with the knowledge from the Secretary's Office of Global Health Diplomacy, will allow us to gain a better understanding of which non-state entities are already implementing health programs on the ground. This approach enhances the learning experiences for all involved."
An important follow-up student research project entitled "Developing Nations: A Road-Map to Improving Investment Climates through Policy Reform," led by Brad Parks, co-director of AidData and principal investigator for Reform Incentives, will draw on the skills of students from a variety of disciplines on campus. The project will utilize past Reform Incentives survey data, which has reached nearly 35,000 potential respondents in low-income countries, to make specific assessments of obstacles to economic development.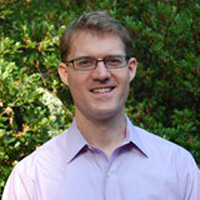 The newest addition to William & Mary's Diplomacy Lab participants is the Center for African Development's research team, led by Professor Phil Roessler. CAD, which was formed in early 2014 as a hub for research on the effects of development on political issues across the African continent, boasts a thoroughly interdisciplinary group of student researchers. The CAD team will analyze the Grand Ethiopian Renaissance Dam project, and the anticipated political, social and economic costs of its completion, particularly in Sudan, Ethiopia and Egypt.
Roessler is well-versed in African state-building efforts and has particular expertise in Sudan, where he has conducted both survey research and field research.
"By contributing research on the impact of the Grand Ethiopian Renaissance Dam on Sudan, W&M students will equip U.S. policymakers with the knowledge needed to advance a positive-sum solution that will benefit millions of citizens in the Nile River basin," says Roessler.
For more information on the Diplomacy Lab, click here.
Daniel Diaz '15 contributed to this report.