Summit attendees study how to sustain sustainability
Last March, Sharon Hartzell and Patrick Foley were bemoaning the fact that while there are many groups at William & Mary practicing sustainability, there were no opportunities for them to gather en masse and discuss projects and passions.
So Hartzell '14 suggested the obvious – why didn't they organize just such a convention?
Foley '12, the university's Sustainability Fellow for 2013-14, agreed.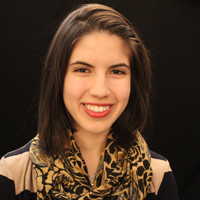 "I became her project adviser," Foley said. "She wrote the Green Fee (proposal), we got it approved and we just ended up working our tails off. Planning an entire conference in just a couple of months ... "
On Nov. 2, just three months after the duo began the planning process, the first annual William & Mary Sustainability Summit took place. Presented by the Committee on Sustainability, about 70 members of the faculty, staff and students gathered at the Mason School of Business for a full day of lectures, networking and workshops.
"The most important outcome was the connections people made with each other, either by listening to the panels or through the conversations they had," Hartzell said. "In one of the conversations I witnessed, Professor (Marjani) Dele was talking about her permaculture class, and one of the conference volunteers came over to the table and said, 'Wait, that's my passion; I'd love to talk to you more about this upcoming project you have.'
"I heard several conversations like that between people who might not have been in contact with each other as readily. These relationships will lead to some projects."
The lectures were divided into three segments: sustainability in practice, sustainability in research and academics and sustainability in service and activism. Workshops followed.
Speakers in the first category included Faren Alston, marketing manager of W&M Dining and Bob Avalle, director of operations and maintenance.
Speakers in the second included David Aday, professor of sociology and community studies and Beth Chambers, W&M herbarium director and Eco-Ambassador program instructor.
Students who addressed sustainability in service and activism included Hartzell, Katie Caudle '14, Akshay Deverakonda '15 and Natalie Hurd '16.
"Bob (Avalle) talked a lot about the facilities end of things on campus," Foley said. "As a rule, students don't realize that a lot of our projects are phased on campus so you might say to yourself, 'There are light sensors in this building, but we don't have them in that one.' They don't realize the College has been making the effort to fund these projects over time and we're actually implementing the changes.
"What Bob was able to attest to was the big changes in the infrastructure on campus that have taken place over the last five or six years."
The College has an ever-improving record for sustainability. In 2012, W&M moved up 21 spots to finish 19th out of 265 schools nationally in the RecycleMania competition, sponsored by Alcoa, Waste Management, SCA Tissue, Coca-Cola Recycling, Keep America Beautiful, American Forest and Paper Association and Hewlett-Packard. The College also finished first among Virginia colleges and universities for the second consecutive year.
Yet, there is still much work to do educating students about all aspects of sustainability, Foley said.
"A lot of students just don't know that there is funding available for their projects," Foley said. "We'll have an organization that says, 'We work with dining, and we want to improve compost on campus, but we don't have the money to buy composting cones to put at the different residence halls. And we don't know who collects the composting cones.'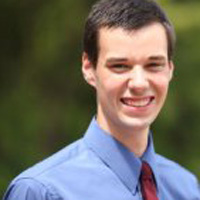 "Well, I do know who collects cones, know we have an independent contractor, Chip Hall, who happened to be at the conference. We got them together to move forward with the project. It was almost happening instantaneously. You'd get off the stage and three people would come up to you and you could really feel the enthusiasm."
Foley said it's not just the students who need to learn the nuances of sustainability. The committee itself has encountered some unexpected lessons.
Within the last couple of years, the committee voted to place a recycling bin in every room, figuring every student would bring a trashcan and students could easily separate trash from recycling.
"What started happening – shockingly -- is that people wouldn't buy a trashcan, and they would come in and just use their bin as both trash and recycling," Foley said. "So now the COS is saying maybe we have to buy trashcans for students, too, so in each room you have a dual option."
Hartzell said that at the end of the day, all agreed that the summit should become an annual event. That fact alone, she said, made it a success, and it will be better next year.
"The workshops provided a lot of clarity for what aspects of the conference people were most enthusiastic about," she said. "That will help greatly in the planning for next year."