Nelson's John Henry book to be incorporated into stage play
Scott Nelson's Steel Drivin' Man: John Henry, The Untold Story of an American Legend, is coming to the stage.
Some of it anyway.
The director of a new play being produced in Pittsburgh – working title "JH: Mechanics of a Legend" – is incorporating parts of Nelson's 2006 book and referring to it during the program. The Hiawatha Project creates theatrical projects about specific social questions "through the use of myth, movement, and collective creation." It has a specially devised development process that incorporates professional artists, experts and scholars, and community members. This workshop will culminate in a work-in-progress performance on a yet to be determined date in August 2014, with the fully realized show taking the stage in 2015.
Anya Martin, artistic director, co-founder, writer and director of the Hiawatha Project, said that Nelson's "extraordinary book" was discovered in the course of their research on John Henry. They were struck by Nelson's "incredible ability to weave personal insights with primary resources" evoking "memorable characters, and a sense of time and place that is visceral."
Nelson, William & Mary's Legum professor of history, was unfamiliar with the Hiawatha Project before being contacted by Martin. He called the project "exciting" and added "I'm thrilled."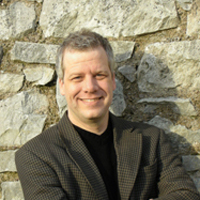 "The book seems like forever ago when I wrote it," he said. "I am so happy to hear that his story still resonates with people."
Martin, an adjunct professor of theatre at Carnegie Mellon, will direct and is joining forces on this production with choreographer Maree ReMalia, as well as aerial dancers and conceptual designers.
The play's description reads: "A legacy left to us in song by early American minstrel performers and echoed today by Johnny Cash, Harry Belafonte and Bruce Springsteen, John Henry is the mighty railroad man who could blast through rock faster than any steam drill and who died with his hammer in his hand. In children's books and schools around the country, John Henry is a celebrated American tall tale character who stands undefeated as a champion of the human spirit and an emblematic figure in the conflict of man against machine."
What appealed to Martin about Nelson's research on John Henry was the fact that "the real John Henry was racing against machines more cruel and violent towards humanity than any steam drill. A young black veteran of the Union Army, he was a man caught in the confusion and fury of a nation still battling itself despite the political end of the Civil War. His fate is forged by the complex and unforgiving machines of industrialization and institutionalized racism during the period of Southern Reconstruction."
Nelson said he is "stoked" to see the Pittsburgh production. Although John Henry is long dead, Nelson said he often muses about what the "Steel Drivin' Man" would have thought about the various interpretations of his life.
"A play about his life and death has to, I think, be honest; that's all you can do," he continued. "But I do think he would have cared about this project. Maybe that sounds creepy or morbid. His experience resonates, I think, because people care about people who lived, worked too hard, and died too early.
"Connecting that experience to the experience of recent immigrants is really powerful I think. It brings an old song back to life."