Creative Adaptation selections announced
In each of the last four years, more than 1,000 William & Mary students have taken Economics 101. More than 600 students have taken Economics 102. It's a gateway course, a prerequisite for students interested in majoring in Economics, International Relations or Public Policy.
The problem: Find a way to economize faculty effort while delivering a high-quality learning experience for students.
The solution, as espoused by a team of professors, led by Robert Archibald: Redesign the Principles of Economics course by requiring students to learn basic models, new vocabulary and subtle concepts at their own pace, outside the classroom. How? By designing on-line learning modules as exercises that teach students the principles the faculty wants them to learn.
This redesign is one of seven "creative adaptation" entries the College will implement. In November 2011, Provost Michael R. Halleran sent a memo to faculty announcing the Creative Adaptation Fund.
It set aside $200,000 for each of the next three years "to engage and unleash the creative energy in the academic areas to develop creative adaptations that improve the quality of our educational programs either directly or indirectly, by reducing costs or generating new revenues and thereby providing funds that can be reinvested in people and programs," Halleran wrote.
The creative adaptation initiative followed an effort launched last year that looked at business innovation and efficiencies in all administrative areas of the College. That review identified more than 60 projects, which, when fully implemented, could produce more than $2 million in annual cost savings and net new revenues.
"This fund was designed to leverage and unleash our most valuable resource – the creative energies and ideas of our faculty," Halleran said. "They did not disappoint, and I am delighted by the proposals we received. The seven approved projects are all very different but they have one key component in common – they improve the quality of our educational programs while making the university more efficient at the same time."
Meanwhile, a team of eight professors, led by Associate Professor of Classical Studies William Hutton, came up with a post-baccalaureate curriculum aimed at allowing students to rise to at least a third-year level in Latin and Greek.
The proposal is aimed at addressing the problem that a growing number of students, midway through their college careers, are deciding that they want to pursue graduate work in Classical Studies or Archeology. But many of them don't have the requisite background in the languages central to the discipline – Latin, Ancient Greek and Biblical Hebrew -- to qualify for the finest graduate programs.
Once implemented, it should help alleviate the situation.
Another accepted proposal, submitted by Kelly Joyce and Teresa Longo, calls for the consideration of a January course program to complement the current effort to increase the summer school program. Like the summer program, a January program will offer students even more opportunities to take 3-credit courses on campus or abroad. The emphasis will be on high-demands courses, in-depth research experience, service learning, internships, and General Education Requirements.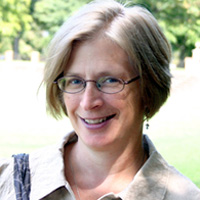 The approved funding will be used to gather supporting data and the writing of a larger proposal, which would be forthcoming in Fall 2012.
Yet another accepted proposal, led by Karen Conner and Judi Harris, would offer a six-week eLearning summer course for interested faculty. The goal is to redesign courses so that they blend face-to-face and online components, offering new levels of individualized student learning, while helping faculty implement activities that have the greatest impact on learning. 
In the context used by Conner, Harris, et al "eLearning" applies to all forms of electronically supported learning and teaching, including distance and distributed, hybrid, and blended learning models.
Another accepted proposal will create a fee-based outreach education program by which VIMS would educate marine contractors and consultants, while generating revenue instead of the previously free smaller, less intensive program. It also would lead to better informed contractors and consultants trained in the environmentally preferred approaches to dealing with issues such as shoreline erosion and water access.
Another would create new lab experiences for non-science majors seeking their General Education Requirement lab credit in Chemistry, primarily through the use of on-line virtual lab exercises. The idea arose because laboratory space is currently at a premium and figures to remain that way for the foreseeable future. For several years, the Chemistry Department has been running its labs at near 100-percent capacity, and in some cases turning students away. The overall goal is to create a more engaging and technologically appropriate lab experience for both CHEM 101 and CHEM 103 students.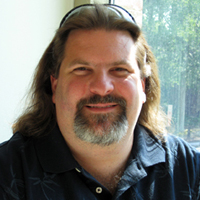 Finally, there is the accepted proposal that would teach four prerequisite Masters of Accounting classes – Accounting, Financial Management, Statistics, and Information Technology -- via e-learning in order to maintain and improve its Number 1 ranking among small programs and Number 22 overall.
The side benefit to the program is that many W&M non-business undergraduate students seek employment at government not-for-profit organizations. Many of these employers require these basic courses for entry-level positions. The non-business students thus will have a great opportunity to the necessary employment requirements through a W&M program, not another outlet.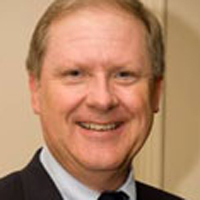 Budgets for each submission may not exceed $50,000 and most awards were for lesser amounts.
"We want to establish William & Mary as the model when it comes to academic innovation in a way that allows us to invest our resources in our highest priorities," Halleran said. "These projects will help us achieve that goal."