The following message was sent to the William & Mary campus community March 12, 2018 - Ed.
Dear Campus Community,
These days reminders come from all sides about the importance of clear, consistent communications.  Clarity is vital in today's crowded, distracted marketplace.
Some members of our campus community just returned from a conference where all the William & Mary people were listed under "T" – for The College of William & Mary.  At another conference not long ago the William & Mary people were variously logged, some under "C," others under "T" and still others under  "W."  We do not make it easy for people to find us.  Dartmouth College, one of the tiny handful of other research universities that calls itself a college, does not similarly confuse the public.  "D" always delivers.
I've been asked whether William & Mary is really a research university or just a splendid college.  On trips abroad, I've found myself explaining that, even though William & Mary calls itself a college, it's actually a university, an old one that's educated compelling leaders for America.  Many of us make our way through this explanatory thicket when we travel off campus.
On the other hand, William & Mary has called itself "the College" since 1693.  We care a lot about the power and elegance of tradition, and "College" resonates deeply with many W&M alumni, especially former undergraduates. 
The alumni of our graduate and professional programs, most of whom went to college elsewhere, often prefer to explain their advanced degrees came from a university.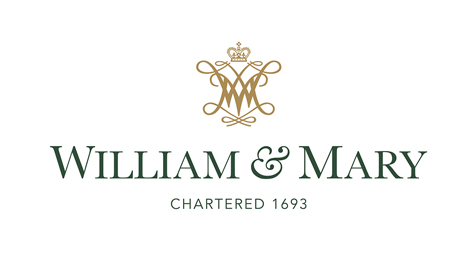 Harvard, upon moving from college to university many years ago, continued to call its undergraduate program "college."  William & Mary could do that: call our entirety "university," having been one since the creation of the law school in 1779, and call our undergraduate program "the College" as has been our practice since 1693.
Some months ago I wrote a column in the William & Mary Alumni Magazine about all this.  If you haven't read it, I hope you will.  Here's the link: http://wmalumnimagazine.com/2017/fall/from-the-brafferton/college-university/.
I also discussed this matter during the "all hands" faculty meeting last September. 
In my view, "university" and "college" will receive growing consideration during the next few years.  This will provide time for all concerned to voice their views and for the costs and benefits of various options to be considered thoroughly.
Meantime, I ask your help in giving more robust life to W&M's editorial style guide.  It was adopted over three years ago, in November 2014.  Here's a link to the guide: http://brand.wm.edu/index.php/editorial/
The guide calls for saying simply "William & Mary" as the first reference when communicating with external audiences and "university" in subsequent references, and for using "College" for communications within the Tribe, especially those involving undergraduate alumni.  The guide also calls for writing William & Mary with an ampersand, not "and."
Pursuant to the guide, email signatures, voicemail messages, slide templates, business cards and the like should refer simply to "William & Mary." 
William & Mary has a superb undergraduate college.  It is also a thriving research university with strong graduate and professional programs.  We are one of the few research universities that has preserved our historic emphasis on undergraduate education while also insisting on significant faculty research and publication. We ought, in my judgment, to recognize, expressly, both our undergraduate college and our larger university. 
Best wishes,
Taylor Reveley