Neural Pathways + Social Expressions of "Otherness"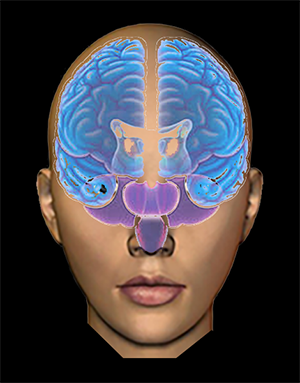 At two public events, W&M faculty presented their research and engaged audiences with lively discussions of "otherness." The programs were initiated by the Boswell Initiative and funded in part by the Arts & Sciences Annual Fund.
In March, Professor Cheryl Dickter (Psychological Sciences) described how her research group uses a social cognitive approach to examine how individuals perceive members of different social groups. After wiring volunteer subjects to a specially designed skullcap, she shows them carefully chosen images and measures response patterns in their EEG brain waves. Anomalies in the waveforms help to reveal how the human brain perceives "otherness" in social categories such as race and sexual orientation.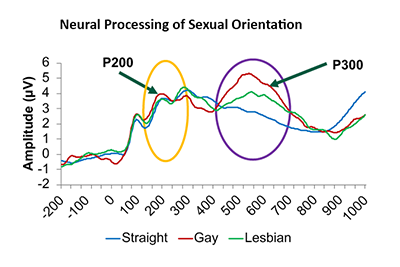 Professor Beneditto Ferrão (English, Asian & Pacific Islander American Studies) followed, with a discussion of his research into social expressions of "in" and "out" group identities. First, with regard to the construction of nationalism (What and who is a nation? Who gets to belong?) and then exploring the dynamics of interaction between social groups (passage in 2008 of California's Proposition 8, eliminating the right of same-sex couples to marry; clashes at the 2017 Unite the Right Rally in Charlottesville, Va.). He described the evolution of new constructions like "homonationalism," where gay identity and nationalist ideology intersect, and the idea that one social community can give "solidarity" to another.
To explore those and other possible futures, students in the audience were asked to imagine one positive change they'd like to see achieved and to describe this on a card. The cards were then collected, shuffled, and re-distributed with a new instruction: Carefully read the change imagined on the card, and contribute one practical suggestion for how that change might be achieved. Participants could review all the ideas and suggestions at the reception following the event.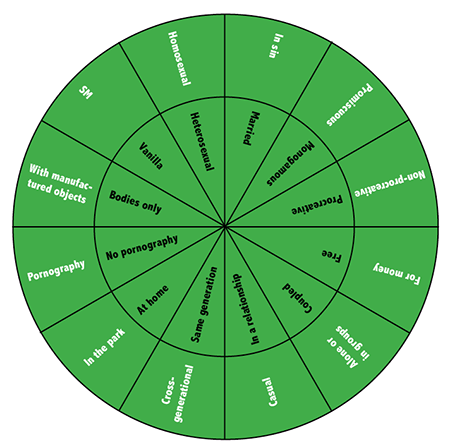 In September, for an audience of alumni and friends at the W&M DC Center, Professor Jerry Watkins (History) joined Professor Dickter in a new configuration of the same topic. Using her neural research as a touchstone, he described the Charmed Circle paradigm introduced by Gayle Rubin, where "good" and "bad" sexual practices result in tiered social hierarchies of approval and disapproval.
Gay activists challenged those hierarchies in the 1980s (Act Up, Queer Nation), and capitalism has gradually co-opted same-sex cultural identity to a dizzying extent (is rainbow merchandizing now everywhere?). And what social dynamics of "otherness" are in play when the cover of Time magazine features a male presidential candidate, with his husband, in front of their traditional house and porch?
An extended audience discussion probed these kinds of questions, and continued the conversation: With regard to otherness, where do we come from? Where are we now? Where might we want to go from here?