Breaking New Ground for Students' Future Success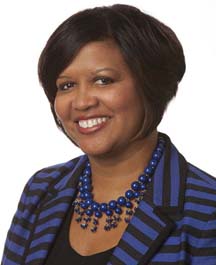 Imagine you're a W&M undergraduate student, working hard now to lay the groundwork for your future success. What kinds of knowledge and skills will serve you best as you make your way in the world?
Chances are very good that when you enter the workforce, among your colleagues and clients you will find substantial numbers of people who are not exactly like you. One response might be to simply accept and tolerate these differences. Better, though, would be learning how to tap into the richness of differences and develop more resilient work teams and better work products.
At a September workshop, several dozen faculty explored this area of engaged inclusion and how they can model and teach students these skills in the classroom. Titled "Why Inclusion Matters: Finding Common Ground," the workshop was presented by Tia Brown McNair, Vice President, Office of Diversity, Equity, and Student Success at the American Association of Colleges and Universities. McNair's visit was funded in part by the Arts & Sciences Annual Fund.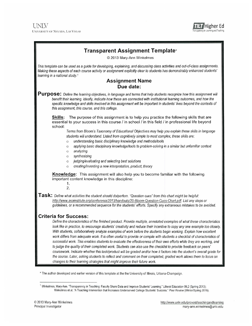 One relatively new teaching approach is to introduce what's known as transparency into the classroom. In developing a class assignment, for example, the faculty member reveals everything – the purpose of the assigment, how it helps students achieve the course's intended learning outcomes, a full description of expectations, and concrete measures for how the assignment will be evaluated.
A more challenging level of transparency can occur when the faculty member temporarily cedes the knowledge sceptre to join students in discussion of complex, subjective topics.
Where there are no clear answers, the professor no longer functions as the content expert –  and the challenge becomes guiding a questioning exploration of the subject in a way that listens carefully, respects silence, and makes spaces for everyone to speak from their own values and experience. Much like a skilled team leader in today's evolving workforce.