Welcome Rosemary and Malcolm!
Each week W&M Public Policy profiles two new MPP students. This week we are pleased to welcome Rosemary Ketron and Malcolm Baytop to the program.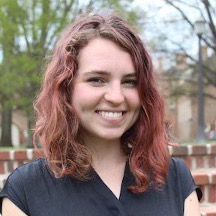 Welcome, Rosemary Ketron! This summer, Rosemary led an educational summer camp in Sarajevo, Bosnia, for a classroom of 15-year-old students. She co-taught with a Bosnian master's student in education from the University of Sarajevo, subjects such as ecology, diversity, and nonviolent communication. This yearly project, titled the American Bosnian Collaboration Project, brings together students from William & Mary and the University of Sarajevo to teach groups of children ages 6-17 in particular subjects that are designed to close the education gap in the post-conflict education system in Bosnia. This teaching project is also part of a research lab in which the effectiveness of experimental and outdoor learning for children was observed. The results of this research, along with the research conducted in years past for the ABC Project, are used to improve teaching efficiency for future years and to verify the project is completing its ultimate goal of closing Bosnia's education gap. Rosemary did this three-week teaching project after studying abroad in Goa, India, for the month of June. Here, Rosemary took an Art History course focused on Portuguese colonial churches and mansions as well as how photography and art in Goa depicted its portrayal to the rest of the world. The Religious Studies course taught students how progressive and innovative designers are developing sustainable ways to conduct Hindu celebrations in order to combat human pollution on the planet.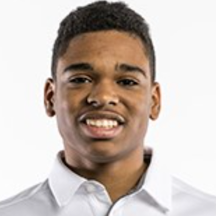 Welcome, Malcolm Baytop! During the summer, Malcolm participated in the William & Mary Global Research Institute Summer Fellowship Program, an international experiential learning opportunity to assist in advancing research and capacity building for pressing social and economic issues abroad. Through the program, Malcolm worked with a non-profit organization in Guatemala called Semilla Nueva for eight weeks over the summer. The organization addresses malnutrition and economic disenfranchisement among Guatemalans by working with Guatemalan farmers to cultivate and sell maize with high levels of nutrients to improve their food diet and increase the incomes of farming households. 
Malcolm's primary role in the organization involved co-leading and producing a research project and reporting on migration aspirations and developments among Semilla Nueva-affiliated farmers in the Eastern region of Guatemala. Specifically, this entailed co-producing a comprehensive literature review on migration-related factors among Guatemalans and implementing original survey/interview instruments for qualitative and quantitative analysis. Malcolm's other roles consisted of collaborating with the leadership team of Semilla Nueva to promote an organizational framework for climate change resilience among Guatemalan advocates. 
Throughout the fellowship, Malcolm was able to grow both professionally and personally. For instance, he spoke Spanish in professional contexts, a skill he had not exercised until this experience. He was exposed to a new culture in Guatemala, which challenged him to be independent and adventure-seeking in his endeavors, such as hiking a volcano for the first time. Most importantly, the fellowship provided Malcolm with a newfound appreciation and specialized knowledge of policy issues of the intersection of migration, agricultural production, food insecurity, poverty, and climate change.