Students Learn from Public Policy Board Members at November Meeting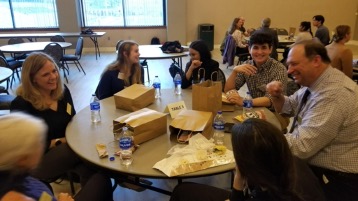 On Friday, November 11th, the Public Policy Program held its latest Board of Advisors Meeting on the William & Mary campus. The program planned a whole day of events to not only hold its advisor meeting but also to welcome the board's new leadership and highlight Public Policy student accomplishments.

The Board of Advisors, formed from both public policy practitioners and William & Mary alums, help further the program's goal of improving public policy evaluation, analysis, and education. The Board of Advisors diligently shares their opinions and ideas for how William & Mary can make this goal a reality.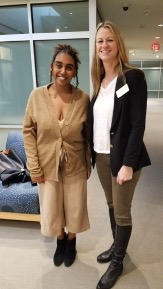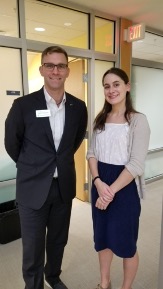 The afternoon started at noon with a lunch between 18 undergraduate Public Policy majors and board members. At that gathering, the new president of the board, Christian Klein, welcomed everyone, introducing himself and Theresa Whelan, the new first vice president, and Sam Felder, the new second vice president. Then, every board member introduced themselves individually, demonstrating their wide range of experiences inside and outside government at all levels.
Lunch continued with students asking questions to the board members at their tables. Many spoke to students about academic writing tips, language skills, work experience, and overall, how to get involved with public policy outside of college. Board members like Rosemary Harold, the Enforcement Bureau Chief of the Federal Communications Commission, shared tips on how to conduct academic research and write governmental reports while Ray Warner, a partner with Smith Dawson and Andrews, shared advice on finding a job after college.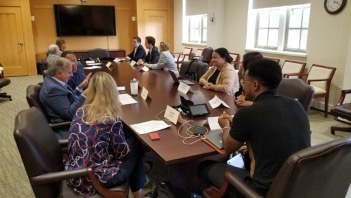 After lunch, the board's committees met before transitioning to more student engagement, this time with Master's in Public Policy (MPP) students. Those meetings included one-on-one practice interviews and career discussions. The MPP students also had a chance to attend one of two panels called Career Transitions: Moving Between Government and the Private Sector and the other The Non-Profit Sector as Employer, Partner, or Client. Public Policy faculty moderated as the board members offered their perspectives and answered student questions.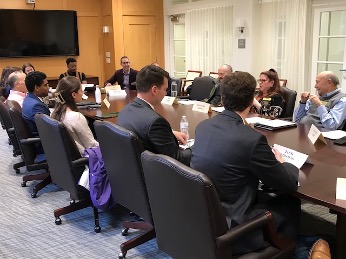 Lastly, the evening closed with a reception where board members and other guests viewed the results of student projects in "museum walk" style poster presentations. Projects were from both Masters of Public Policy students and undergraduates of the Schroeder Center for Health Policy. They covered several topics including Security at Small Airports, Resilient Coastal Communities, and Medicaid expansion in Virginia.
On Saturday morning, some board members extended their visit by gathering for some social time before attending the William & Mary football game against Villanova, which the Tribe won 45-12. The wet morning didn't dampen the fun!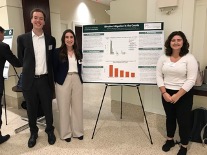 In all, it was a productive and enjoyable weekend for the board and for members of the Public Policy community here at William & Mary. "Hosting our fall board meeting is one of our favorite events of the year," explained  Paul Manna, Director of Public Policy and the Hyman Professor of Government. "Board members can't get enough of our faculty and especially our students, and we learn so much from their wisdom when they visit. There are big wins all around when we create these environments for engagement," Manna said.
Click here to learn more about our board members, including who they are and what they do in their professional lives beyond their contributions to the Public Policy Program.