Public Policy Supports Summer Human Rights Intern Fellowships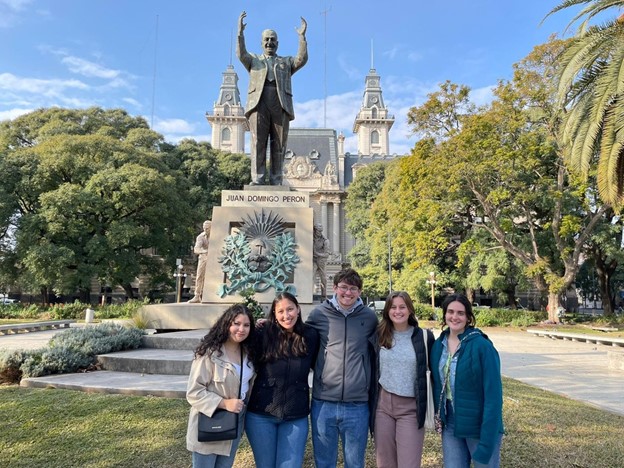 This past summer, the W&M Public Policy Program joined forces with other units on campus to support five undergraduate students who went abroad to Argentina to work with that nation's well-known 
Comisión Provincial por la Memoria
(Memory Commission). The students worked side-by-side with the commission's staff to explore human rights issues, including the policies that protect human rights and hold accountable people who violate them. Here's where can read the students' first-hand accounts of their experiences and the important work they pursued: 
https://revesinternshipargentina.pages.wm.edu/
. We were so glad to be a partner in this important effort, which was made possible by generous donors to the Public Policy Program.