MPP Students Visit the National Counterterrorism Center  
What do President Barack Obama and President George W. Bush have in common with this year's Master's in Public Policy (MPP) students at William & Mary? They all have received briefings at the National Counterterrorism Center (NCTC). 
On September 30th, the first-year and second-year MPP students went to the NCTC, where they learned about the mission, operations, and inside stories associated with counterterrorism work. The trip was made possible by the generous support of donors to the Public Policy Program.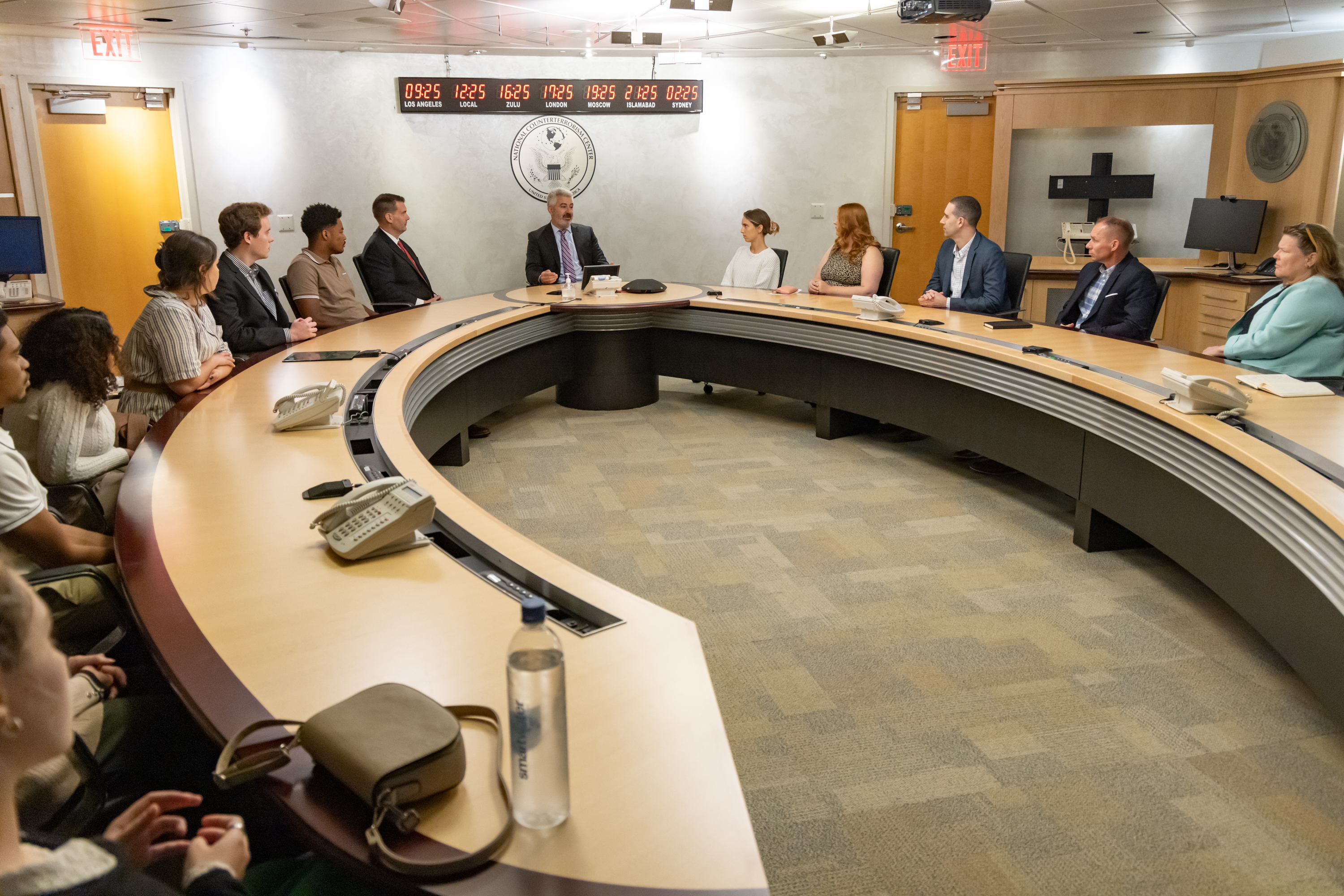 Once arriving at the center, the students toured its Operation Center, where terrorism is monitored and analyzed with various computer networks that feed intelligence into the NCTC's different units.
The center was created in 2004 and designed to overcome intelligence communication errors that the terrorist attacks of September 11, 2001 revealed. It is known to have the most advanced high-tech with intelligent minds working to detect terrorism 24/7. NCTC's mission is to analyze, understand, and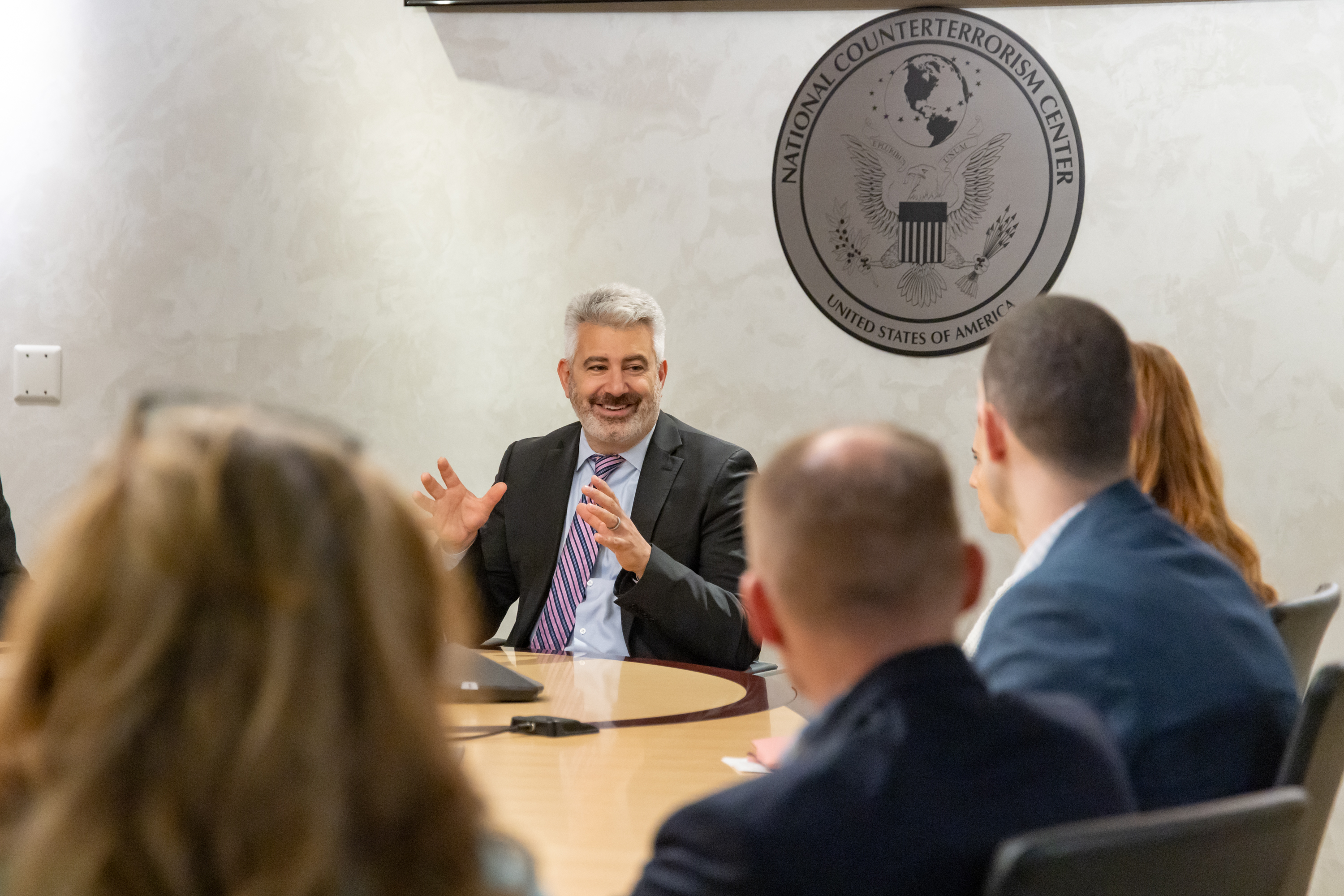 respond to terrorism threats within a transparent environment that is unlike any other counterterrorism center. 
After touring the Operation Center, the MPP students were brought to the Sit Room, where many important meetings occur, some even involving the former presidents noted above. While there, the students met with the Director of Strategic Operational Planning and his Chief of Staff, Group Lead, and Division Lead; the Deputy Director; Former Group Chief of Policy; Group Chief of Compliance; and the Talent Development Chief. This allowed students to ask questions about NCTC, whether it be about their history, mission, technological changes, the inside and outside operations of working there, required skill sets, and available programs or jobs. 
Overall, this trip was an excellent way for students to connect, engage, and gain insight into one of the most important counterterrorism organizations in the US government.