Joosse Recognized as W&M Innovator in Community-Engaged Teaching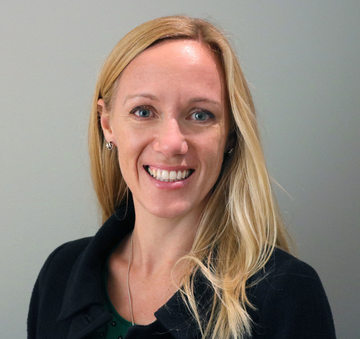 Prof. Alexandra "Alex" Joosse, Senior Lecturer of Public Policy, was recently named to the 2023 Community-Engaged Faculty Accelerator cohort at William & Mary. 
As part of the W&M Presidential Council of Community Partnerships, and facilitated by the Office of Community Engagement, the cohort brings together 5 faculty members to take part in a 10-week program that will help them continue to develop and extend their current work that focuses on community-engaged teaching and scholarship. 
As an expert on the nonprofit sector, leadership, and network analysis, Prof. Joosse will use her time in the cohort to deepen her relationships with current nonprofits in our region to create more opportunities for student learning. Those could include in the classes she teaches, such as Nonprofit Management and also Leading Change, and also via undergraduate student research experiences, projects for Master's students in their Policy Research Seminar class, and summer internships for undergraduates and graduate students. 
Prof. Joosse also has prior experience developing workshop models, such as the one pictured here that she organized for Master's in Public Policy students with Allison Brody, a local expert and leader at Leverett Philanthropic Advising. In that day-long session, students heard expert advice on how to write strong grants in the nonprofit sector.
Moving ahead, Joosse sees many more exciting possibilities, as well. 
"I would love to have students work all semester long in a nonprofit," Joosse said, "even possibly embedding them in an organization so they can better apply course concepts in real time." Making that happen, Joosse noted, "requires establishing better relationships with nonprofits that would be a good fit," which is something she hopes to work on as a member of the Faculty Accelerator cohort. 
Prof. Joosse also sees ways how her work in the cohort could align with her other teaching, including in her Social Network Analysis class. "Even though the cohort has only begun to meet," Joosse explained, "I already have had a meeting with a local nonprofit in which we discussed ways that my students and I could engage in research to help map out the nonprofit community networks in our area, their connections, and potential for future collaborations between them all." 
Many congratulations to Prof. Joosse for her efforts to help our students engage in such community-based work! We look forward to the results and new innovations that emerge. In the meantime, here's where you can check out more details about the Faculty Accelerator program, and also information about the W&M Office of Community Engagement.