Former Director of the National Counterterrorism Center, Russell Travers ('78), visits with Public Policy Students and Faculty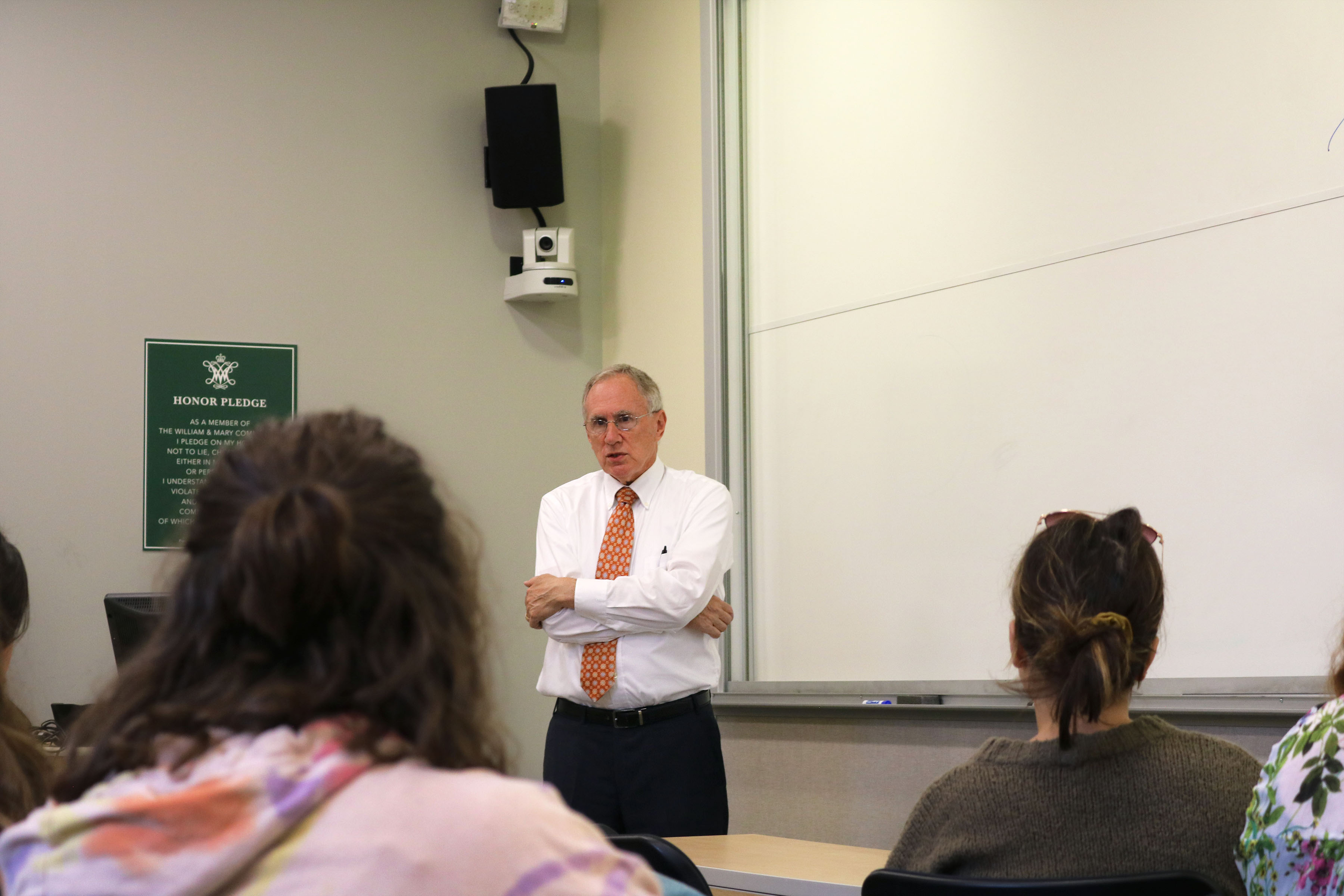 Former Director of the National Counterterrorism Center (NCTC) and Deputy Homeland Security Advisor and William & Mary alumnus Russell E. Travers ('78) returned to campus on October 26-27 to meet with students and faculty. His visit was supported by generous donations to the John G. Pollard Lecture Fund, which the Public Policy Program uses each year to bring distinguished guests to Williamsburg to engage with the university community.
During his two day visit, Travers spoke about his extensive experience working in the public sector. He gave presentations and answered questions from undergraduates and also graduate students in the Master's in Public Policy program and the W&M Law School. Additionally, he had lunch with students and faculty from the Public Policy Program and Global Research Institute.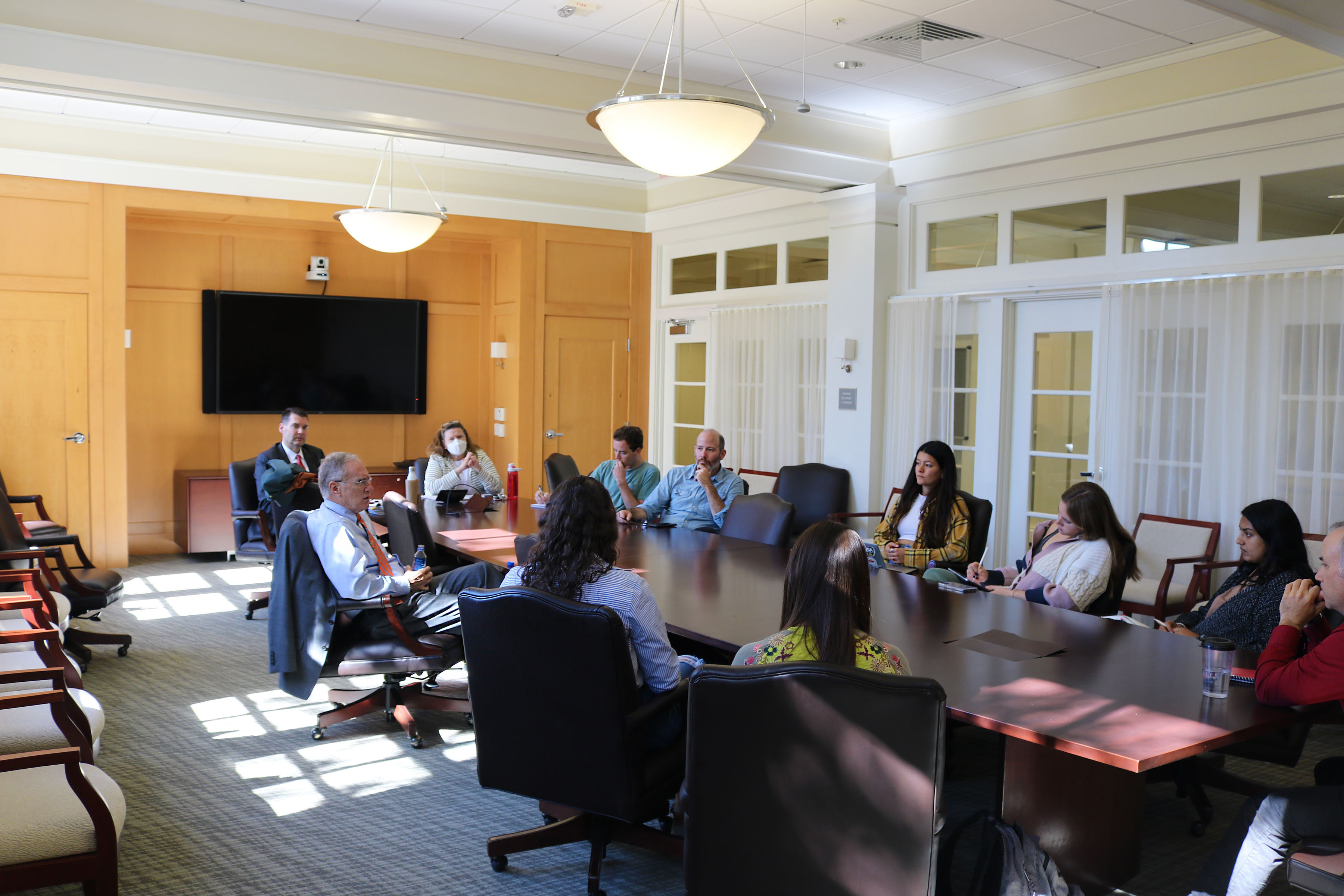 Travers covered a range of topics surrounding themes of service and leadership in the national security and intelligence communities. He discussed raising awareness of then-existing intelligence gaps and promoting the creation of the NCTC following the September 11, 2001 terrorist attacks. Reflecting on more recent experiences, he also described his role in facilitating the evacuation of Afghan refugees in 2021, among other experiences. Audience members also asked about the intelligence community's assessment of Russian and Ukrainian capabilities and Russian leader Vladimir Putin's intentions in launching his invasion of Ukraine.
Student and faculty questions for Travers ranged widely across other topics, as well, and explored his knowledge about public service, and serving under presidential administrations of different political parties. Students valued the immense experience that Travers shared in his stories and how he related to them.
"Mr. Travers talked about the government so passionately and it was really encouraging to see how much faith he had in the next generations to bring change," Aarushi Desai (BA '23 / MPP '24) said. "His advice, education and stories inspired me to continue to work to pursue my interests and get the most out of my education to make a difference."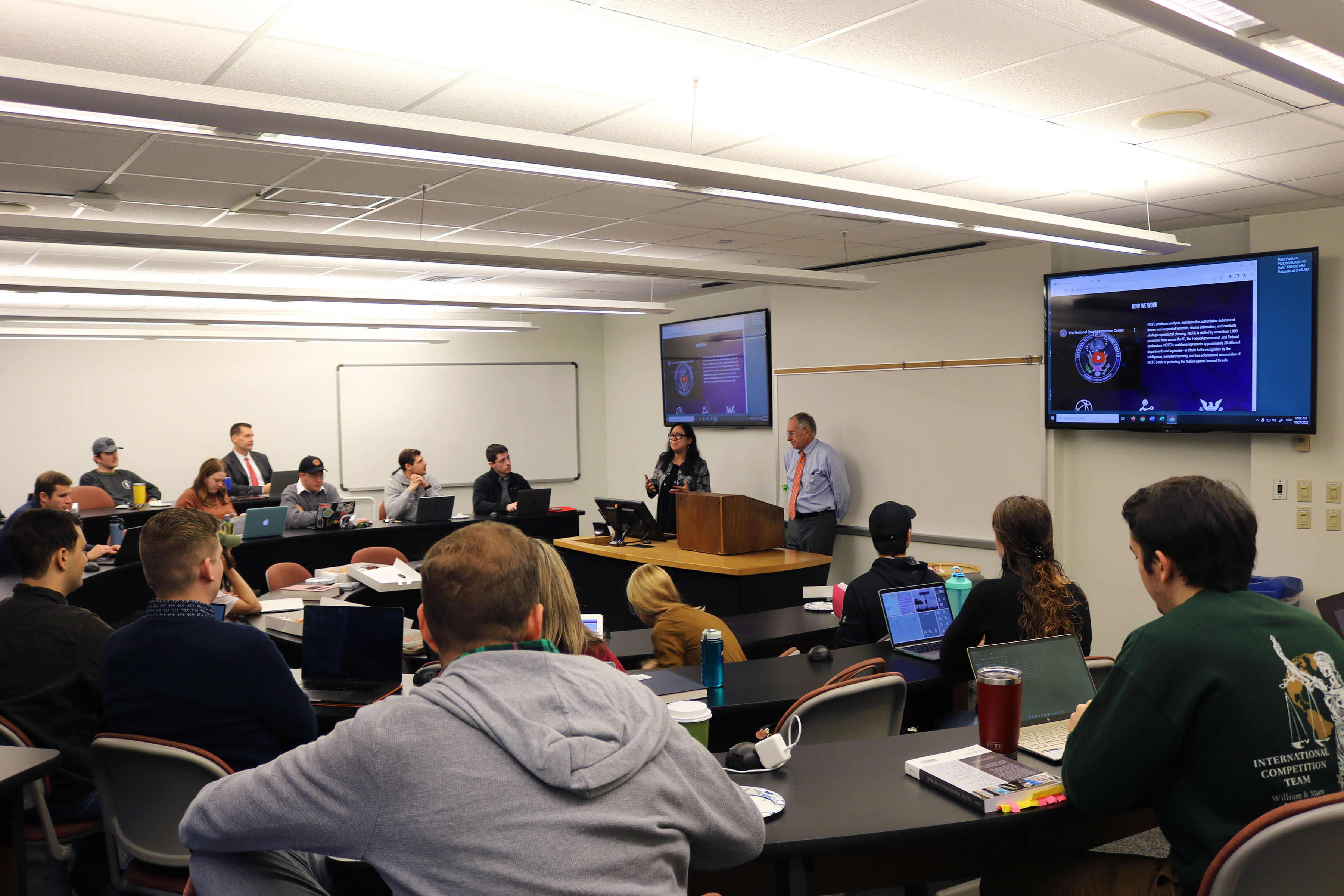 Travers also discussed evolving problems that counterterrorism and intelligence units still face in the wake of a changing global political climate. Despite uncertainty of what may lie ahead, he encouraged students to consider entering the public sector, particularly in these important fields.
"I learned about the growing importance of national security and its role in domestic and global matters," Desai said. "It wasn't something I was very familiar with, but it was interesting to see how national security intersects with the modernization of technology."
William & Mary's small class sizes helped facilitate conversation between Travers and students. Grace McGehee '25 commented on the benefits of these discussion dynamics.  "The talk with Mr. Travers was a small-scale, discussion-based event, which made it a truly unique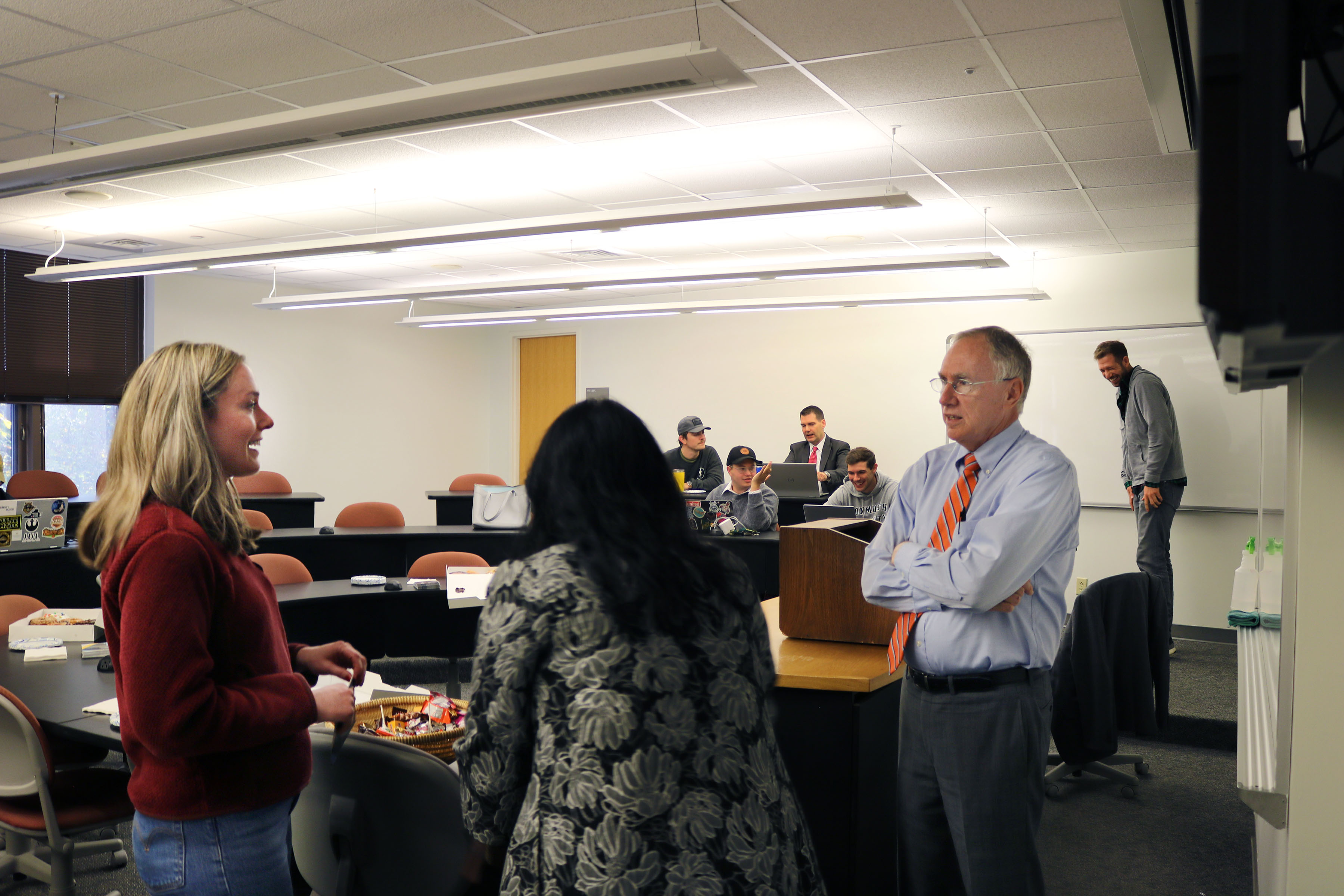 experience," McGehee said. "All participants introduced themselves and so he knew a bit more about each of us. His advice emphasized patience, hands-on experience, and the establishment of a work-life balance. His discussion of gaining hands-on experience in a field early in your career stood out to me as valuable advice, which I will take into consideration as I decide where I want my career to take me after graduation."
Travers is one of many William & Mary alumni who has gone on to work in the public sector, setting an example of what is possible for students. His presentations and conversations offered excellent insight into possible career opportunities in the U.S. government following graduation.