For Public Policy Program, It's Full Speed Ahead
Does expertise still matter? After a year in which seemingly every policy decision was "troubled" and contested, Professor Paul Manna discusses public policy, the academic field that considers how governments make decisions and carry out initiatives to serve the common good. Manna is the Isabelle and Jerome E. Hyman Distinguished University Professor of Government, and became director of the W&M Public Policy program in July 2021.
It seems like the whole world is suddenly focused on questions of public policy. How does our academic program fit into the overall policy landscape?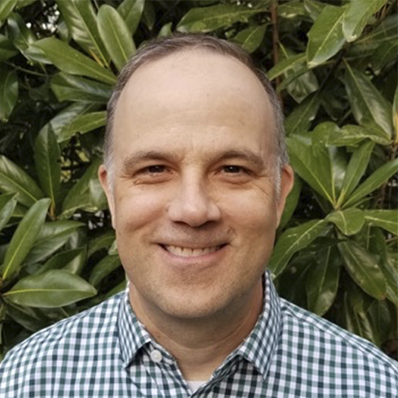 Manna: Complicated domestic and global problems require understanding problems from multiple angles. That sort of thinking is central to Public Policy at W&M. Our undergraduate major and graduate program draw on many academic disciplines. Our faculty teach and conduct research in government, economics, law, sociology, and environmental policy, among other fields, with specialties ranging from econometrics and national governing institutions to ethics and healthcare. Our students connect these areas on top of a strong foundation of analytical and applied-methods skills. So we're both creating new policy knowledge and teaching students to use advanced methods to develop policy solutions to real-world problems. That training pays off for our students once they graduate. Our alumni create and manage policy for elected officials and in governmental agencies (at the municipal, state, national, and international levels) and in the non-governmental and private sectors. Our advisory board members are expert practitioners. In all, Public Policy at W&M combines key academic concepts with applications to real-world practice, which enables our students and faculty to contribute to solutions across the nation and the world.
You've been teaching in the Public Policy program since 2003. What strikes you as unusual or unique?
Manna: Over the years I've taught a great many Public Policy students, and collaborated with our diverse faculty. I also have colleagues who teach in programs around the nation. Several factors come together to make W&M unique. It is strategically located proximate the state capital, Richmond, and Washington, D.C., the nation's capital. It has faculty who are outstanding researchers and outstanding teachers. The commitment to teaching and personalized learning in the program is top-notch, which is why our undergraduate and graduate students get to know one another and their faculty incredibly well. We also have a network of dedicated alums working in all levels of government, and also in private and non-profit organizations that work on public policy issues. They help provide us with unique learning experiences and intern or job opportunities for our current students.
How is the Public Policy program building on these strengths?
Manna: One of our strengths is how the parts of our program relate to and reinforce each other. For example, undergraduate majors at W&M, including Public Policy majors and students majoring in other fields, can apply to the master's program during their junior year and then complete their B.A. and M.P.P. in five years. So they're studying at the undergraduate and graduate levels at the same time.
Additionally, here's a new example of how the parts can come together to form a dynamic whole. This year in the master's program we're introducing a new policy simulation course that bridges theory to practice. Faculty propose a real-world problem, and students deliver a real-world solution. It's a great warm-up for their Policy Research Seminar the following fall, where they form small teams and work with a real client. Our Board of Advisors helps to select the clients; faculty members advise the teams; and undergraduate students can participate as research assistants to the teams. There's synergy across the program.
The master's degree is also introducing a second-year, second-semester course focused on the role of evidence in the policy process. In recent years the validity of public policy "expertise" has come under duress, challenged by people whose expertise depends on what their Google search or Facebook feed tells them is the "truth." These people and others often are willing to distort evidence for political gain. The course will ask, What constitutes top-quality, evidence-based policy? How can this type of policy be brought forward successfully into power-broker situations with multiple, competing agendas? What should policy researchers do when their expertise is attacked or their analyses are contorted to fit a political narrative? These questions are more relevant than ever, and so we need to prepare our students for these situations as they enter the work world.
We've revisited our ethics course to incorporate contemporary concerns of social justice. We've introduced Policy Career Chats, where our current undergraduate students interview alumni practitioners to learn their policy areas and experiences.
We'll probably break the Internet with this article if I describe everything we have underway, so let me stop there and invite folks to check out other news on our website. There's a lot going on!
Any final thoughts as you begin serving as program director?
Manna: Our students, faculty, and alumni actively engage and shape the policies that affect everyone's everyday lives. It's a tremendous responsibility. I'm committed to helping lead the Public Policy program to ensure that it continues to engage the world around us through continued excellence in research, teaching and learning, and service. I'm also deeply grateful for the contributions of our alumni, parents, and donors, many of whom volunteer their service as mentors and advisory board members, and provide generous financial support to the program.