Public Policy Major Gabby DeBelen named to Phi Beta Kappa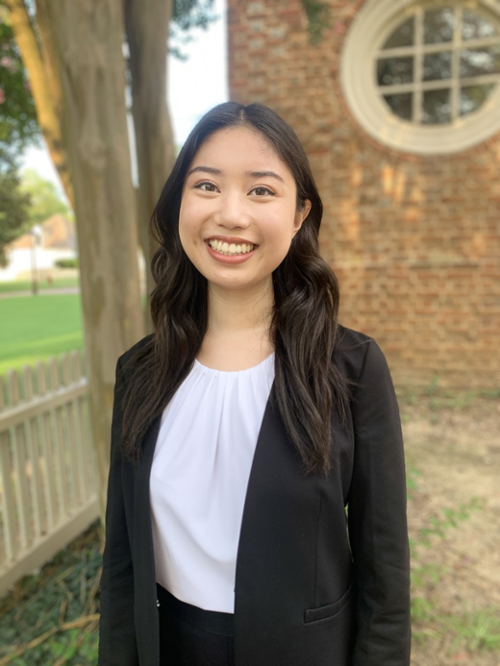 Faculty and staff of the Public Policy Program are so proud to announce that Gabrielle "Gabby" DeBelen, a current Public Policy major, has been named to Phi Beta Kappa.  Gabby was inducted on December 10, along with other students, based on her outstanding academic performance and endorsements from William & Mary faculty. 
While at William & Mary, Gabby has amassed an impressive record of academic accomplishments and service.  She is a double major in Public Policy and Global Studies, with a concentration in Asian & Pacific Islander American Studies.  She arrived at the university as a 1693 Scholar, she has captained the W&M Mock Trial team, and she also has participated in service activities including working with the W&M Law School Immigration Clinic and, through Merrimac Mentors, working with youths incarcerated in the juvenile detention center in our local community.   
We very much look forward to following Gabby as she wraps up her undergraduate experience at W&M and then moves on to make her mark on the world after graduation. 
Warmest congratulations, Gabby!  We are all so proud of you.