Alumni, please send us your news! You can use our online update form.
Recent News!
Jon "Nic" Querolo '16 has begun a new job as economic associate producer in the Washington DC office of Japan's national broadcast service, NHK, where he'll be assisting their correspondent in covering all economic news in D.C., including breaking news and daily coverage of the Treasury, the Federal Reserve and the IMF. Nic graduated with a self-designed major in Japanese Studies and a second major in Finance and Business Administration. He spent his sophomore year in Tokyo studying at W&M's partner institution, Keio University.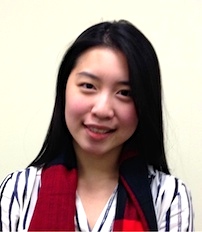 Shumin "Yuffie" Gong '16 completed her studies in January and headed back to Tokyo, where she has taken a job with Goldman Sachs. A Finance major and a Japanese Studies minor, Yuffie should be well-prepared for the job. She also spent the summer of her Junior year in Tokyo on a very rewarding William & Mary internship with Canon Corp. (you can read about her experience here). She found her new job through the Japanese-English bilingual Career Forum, an excellent resource for graduating students, held annually in Boston in November. 
David Ranzini '12 has been accepted to the bilingual Masters Program in Laws at Kyushu University, in Japan. David previously spent three years after graduation with the JET program, working in Akita (where he won his town's "Dialect Speech Contest"!). He also spent a summer in Akita on W&M's study-abroad program with Akita International University (2015).
Elizabeth Denny '14 has entered the doctoral program in Japanese Studies at Harvard University, where she is continuing the research she began with her Honors Thesis, "Songs of Love and Revolution: Performing Gender, Reforming Heterosexuality, and Escaping Domesticity in the Musicals of the Takarazuka Review." (2015)
Andrew Kim '15 is teaching English with the JET Program in Takamatsu, on the island of Shikoku. (2015)
Michael Le '15 is teaching English with the JET Program, also on Shikoku. (2015)
Isabel Bush '15 is also teaching English with the JET Program. (2015)
Jessica Wang '12 is beginning a master program in East Asian Studies at Columbia University. After graduating from W&M, Jessica taught English in Japan and studied Chinese in Taiwan. (2015)
Jeff DeMars '11 currently works as Public Relations Coordinator for the Permanent Mission of Japan to the United Nations in New York, where he manages communications with foreign and Japanese press, organizes cultural events, and provides information assistance to Mission diplomats and dignitaries. He  previously worked for the Center on Japanese Economy and Business at Columbia University and the Embassy of Japan in Washington, D.C. (2015)
Chris Bubb '10 is a Specially Appointed Researcher at Osaka University, doing translation and editing work. Previously, Chris worked for Interac, teaching English in junior high and elementary schools. (2015)
Mike Crandol '09  is a visiting Assistant Professor in the School of Global and International Studies at the Indiana University, Bloomington. After double-majoring in English and East Asian Studies at W&M (where he was one of the first recipients of the Kinyo Prize for excellence in Japanese language study), Mike moved on to University of Minnesota, where he received his PhD in Asian Literatures, Cultures, and Media in 2015. He returned to W&M to teach for one year in the Japanese Program here. (2016)
Julian Oreska '09 works as a product developer for the toy company Bandai at their headquarters in Tokyo. Julian was a double Business and East Asian Studies major who also completed the Canon Corp. internship in summer 2009. (2015)
Jennie Davy '08 is the Burger Archives Specialist in Special Collections at Swem Library. Jennie spent a semester abroad at Keio University in Tokyo. She then completed a Master of Arts degree in History Museum Studies at the Cooperstown Graduate Program before returning to W&M. (2015)
Michael Berman '06 is a PhD candidate in Sociocultural Anthropology at UC San Diego.  He previously earned a master's degree in Social Sciences at the University of Chicago. He is currently in Japan conducting research for his dissertation. Palgrave has just published Michael's book-length translation of Yuki Masami's Foodscapes of Contemporary Japanese Women: An Ecocritical Journey around the Hearth of Modernity. (2015)
Peter Luebke '05 is pursuing a PhD in Southern History at the University of Virginia. An article that he co-authored with Professor Rachel DiNitto, "Maruo Suehiro's 'Planet of the Jap': Revanchist Fantasy or War Critique?" appeared in the September 2011 volume of the Australian journal Japanese Studies. (2015)  
Sara Caudill '12 is teaching English in Korea after completing the Fulbright Teaching Assistantship program there. (2015)
Alumni Archive
Zachary Eller '12 is going to Japan to teach English with Interac. (2012)
Lauren Klaasse '11 is starting a graduate program in Public Policy at George Mason University. (2011)
Pam Kennedy '10 is working in bank examination with the Federal Reserve Bank out in Los Angeles. Her examination team will work with many Japanese, Taiwanese, and Chinese banks. (2011)
Nathan Revere '10 is pursuing a PhD in Anthropology at University of Wisconsin-Madison, focusing on language and culture in Japan. (2011)
Loretta Scott '10 is currently working in NYC in marketing/business development. She started a Youtube series called "The Difficulties of Japanese" in 2007, and was eventually contacted by YesJapan Corporation, which provides real-world and online courses for Japanese langauge learning. She's now contracted as a video producer, and creates youtube-style education videos for their website www.yesjapan.com ! (2011)
Megan Locke '10 has been working for the JET program in Japan. (2010)
Mark Johnson '09 is in Kochi, Japan teaching English in Junior High and Elementary schools through the Japanese Government JET program. (2012)