Diversity, Inclusion, Global Citizenship, and Intercultural Communication: Baylee Easterday (HISP, Winter '21) Builds Bridges
Diversity and intercultural bridging, both locally and globally, have always been a priority for Baylee Easterday (HISP & Government, summa cum laude, Winter '21).  In fact, while at W&M, her focus on inclusion and social justice guided her work with the W&M New Student Orientation, motivated her to institute the American Sign Language Club on campus, and shaped her focus and approach as she taught English remotely to high school students in Russia.

Today, she manages to multiply herself and teach English to immigrants and refugees at the Washington English Center, and to both professionals and K-12 students at a Korea-based startup.  Her main activity, however, consists of implementing the State Department's International Visitor Leadership Program, and developing programs and opportunities to bring foreign leaders to the US in support of US foreign policy goals. At the IVLP, Baylee was recently promoted to Senior Program Associate. Baylee describes her experience at the IVLP as follows: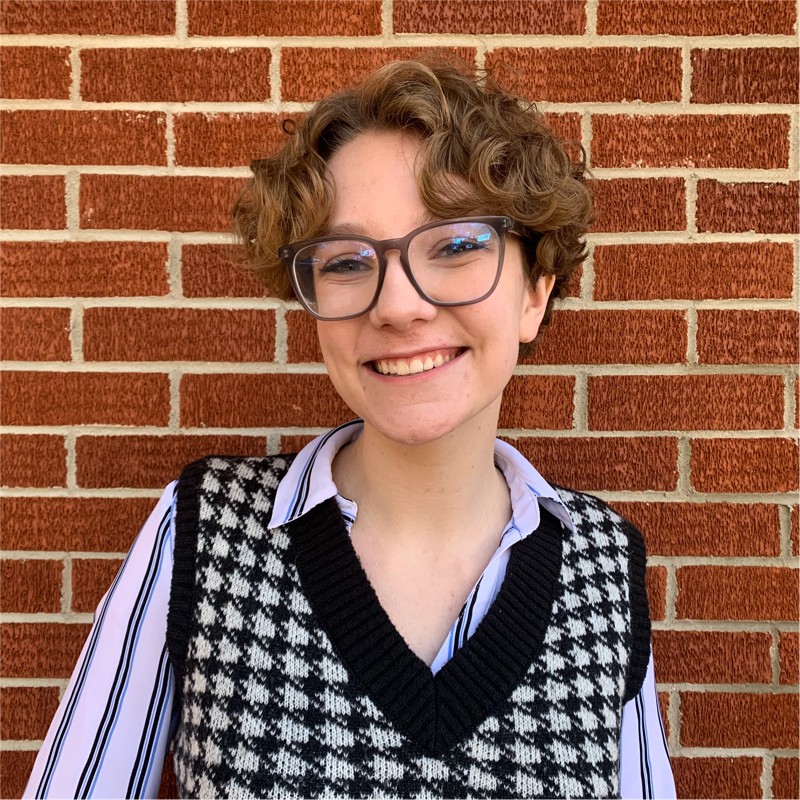 "In the months leading up to my graduation from William & Mary, I, like many of my fellow students graduating into the pandemic, cast a pretty wide opportunity net, applying for dozens of jobs and programs. When I came across a job posting for a position at a non-profit called World Learning on the International Visitor Leadership Program (IVLP) team, it was one of my first introductions to the program. Today, I know that the IVLP is a short-term exchange program designed to bring professionals from around the world to the United States to connect with their American peers. As a Program Associate, I support the implementation and development of a wide range of programs. Some of my favorite topics so far have been Connecting African Universities with Historically Black Colleges and Universities, Disability Rights, and LGBTQ+ Rights, though these only scratch the surface of the wide breadth of topics that IVLP programs cover each year."

Her degree in Hispanic Studies has proven decisive in helping Baylee develop the intercultural competencies specifically required by her position, and generally required in most, if not all, professional areas nowadays:

"My favorite part of my job is that it is ever-changing. On each program, I meet visitors from new corners of the world, working in fields that are often entirely new to me. This ever-shifting cultural landscape is precisely the kind of professional environment that a Modern Languages degree prepares one for. As a Hispanic Studies major, I developed language skills (which I have had the opportunity to utilize with several Spanish-speaking groups of IVLP visitors!) but I also developed intercultural competencies. As the IVLP network strives to make our programs more diverse, equitable, inclusive, and accessible, my background studying intersectionality, language justice, and other theories of community and culture have enabled me to represent my organization in interorganizational working groups and panels devoted to the practice of DEIA. Beyond the theory that I studied, the wide variety of historical, educational, medical, environmental, poetic, legal, and practical knowledge I gained through Hispanic Studies taught me to be a good researcher, which is a valuable skill when many of my visitors are experts in fields that I am new to, and I need to help my colleagues to locate the best resources in the US for them to meet with."

Baylee is excited to start a new chapter in her professional trajectory, and encourages students to take advantage of the kind of training geared toward diversity and inclusion, as well as empathetic global citizenship, that the Hispanic Studies provides:


"Recently, I was promoted to a Senior Program Associate position, which means on top of my existing administrative and program duties (booking flights, writing biographies, developing budgets, etc.), I also serve as a mentor for other Program Associates on the team. I lead weekly meetings, help to hire and onboard new staff, and represent the needs and efforts of my peers to the management team. I am proud of how far I have come in just over a year at the organization, and look forward to continuing to work on new programs, advocating for social justice principles in our programming, and serving as a leader among my peers. I am proud to say that my Hispanic Studies degree prepared me well for a job that I absolutely adore, and I hope that other Modern Language grads will consider careers in global education."

During her time at W&M, Baylee conducted sociolinguistic research on the effectiveness of foreign policy communication between languages under the auspices of the McGlennon Scholarship of the Government Department. Baylee was also part of the distinguished Monroe Scholars program, and was recruited for the highly selective MLL Teaching Internship for foreign language pedagogy to serve as an undergraduate Teaching Assistant for the Hispanic Studies Program.  She also help build our community of HISP students while she lived at our Casa Hispánica.  Baylee was distinguished as co-recipient of the Howard Fraser Memorial Award (2022), offered to the graduating Hispanic Studies major who has made significant achievements in research and service.