Visiting Faculty Enrich the Linguistics Program
Our small linguistics program benefits greatly from the expertise, teaching, and research of visiting faculty. Continuing on at William and Mary for the academic year 2009-10 are two linguists, Iyabo Osiapem and Anya Lunden.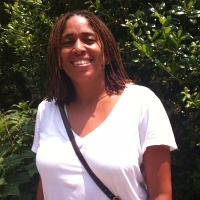 Professor Osiapem, a sociolinguist, has taught the introductory linguistics class, Study of Language, Language and Society, and Caribbean Linguistics, as well as courses in Africana Studies.  Her research focuses on a range of issues in Bermudian Black English, including language and identity in Black Bermudian women and sentence intonation.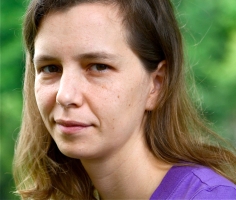 Professor Anya Lunden, a phonologist, has taught the Study of Language class, Phonetics and Phonology, Advanced Phonetics and Phonology, Historical Linguistics, and Syntax at the college. Her research, generally focused on the phonetic bases for sound systems in the world's languages, has addressed questions of stress, extrametricality, and reduplication in Norwegian, English, and other languages.