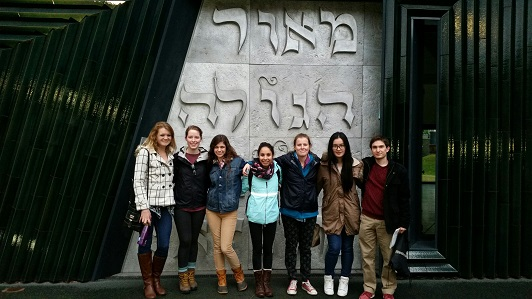 The dynamic multi-disciplinary program in Judaic Studies affords an exceptional and unusual educational opportunity for students to cultivate an appreciation of the historic role played by Jewish culture and the Jewish religion in the development of human civilization; how Judaism, Jewish culture and Jewish peoples have interacted with other cultures, traditions, and religions; and how Judaism and Jewish culture have been represented in various discourses, images, cinema, and disciplines.
Students in this minor will benefit from:
Academic rigor and dedication to intellectual training of the highest order
A curriculum constantly invigorated by interdisciplinary perspectives, guest speakers, and distinguished visiting scholars
A deep understanding of the Jewish people, its culture, language, history, thought, religion, ethics, literature, philosophy and traditions.
The Judaic Studies program at William & Mary is particularly strong and offers courses in Early Judaism and nascent Christianity; Ancient Israel and Israel in the ancient world; early Jewish interpretation of the Jewish Scriptures; the history of and responses to the Nazi Genocide; gender and Judaism; Jewish childhoods; the study of Biblical Hebrew; Jewish memoirs and autobiography; the Haskalah; Jewish writers and philosophers in the German tradition from Mendelssohn and Herz to Freud, Benjamin, Kafka and contemporary authors such as Dischereit, Biller, and Behrens; post-WWII Jewish identities; the Hebrew Bible and biblical ethics.

The regular curricular offerings are supplemented by a robust guest speaker and distinguished visiting professor program in which we invite scholars, writers, philosophers and historians to campus to teach classes, conduct seminars for faculty and students, and give lectures of interest to the broader university community and the public. Students have the opportunity to meet with these scholars informally in a roundtable setting as well.

Scholarships for study in Israel and the pursuit of Jewish Studies elsewhere in the world are supported by generous contributions to the Program. For information on minoring in Judaic Studies and scholarships, students should contact the Program Director of Judaic Studies, Professor [[rlrashkover, Randi Rashkover]].