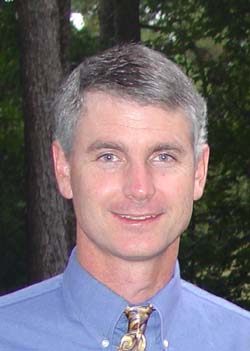 Michael Tierney
George and Mary Hylton Professor of International Relations
Office: Tyler Hall 341
Email: [[mjtier]]
Office Phone: 757-221-3039
Webpage: {{http://faculty.wm.edu/mjtier}}

Areas of Specialization
International organization, development policy, and institutional theory
Background
Professor Tierney received a B.A. from William and Mary in 1987 and a Ph.D. from the University of California at San Diego in 2003. Professor Tierney teaches courses on Democracy and International Relations, International Organizations, and Research Methods.  He is also Director of the IR Program at W&M.  Professor Tierney is currently working on two books. The first applies principal-agent theory to explain institutional reform and behavior within multilateral development banks. The second employs a new data set covering the population of development projects from 1970-2001 and seeks to explain the allocation of environmental aid to developing countries.
Courses
International Organization (GOV 325), 3 credit lecture/discussion class, 40 undergraduates. Spring 2006.

New Approaches to the Study of International Organization (GOV 491), 4 credit senior seminar, 15 advanced undergraduates. Spring 2004, 2005, 2006.

Introduction to International Politics (GOV 204), 3 credit lecture/discussion class, 40 students. Spring or Fall 2000-2006.

Research Methods (GOV 301), 3 credit lecture/research seminar with 20 undergraduates. Fall 2000, 2001, 2002, 2003.

Empirical Research on International Institutions (GOV 391), 1 credit addendum to IO courses, 10 students. Co-taught with Daniel Maliniak and Sue Peterson. Spring 2006.

International Organization and Change (GOV 391), 1 credit course co-taught with Sue Peterson. Seminar/and student trip to Washington D.C. Spring 2004.

Introduction to Comparative Politics (GOV 203), 3 credit lecture/discussion course, 35 undergraduates at the College of William and Mary. Spring 1999, Spring 2002.

International Conflict and Cooperation (GOV 391), 3 credit discussion oriented class with multiple role-playing computer simulations, 20 undergraduates, College of William and Mary. Spring 1999, 2000.

Freshman Seminar: Democracy and War (GOV 150W), 4 credit writing seminar, 15 undergraduates. Fall 1999, 2001, 2002.
Publications
"More Dollars than Sense: Refining our Knowledge of Development Finance Using AidData,"

with Dan Nielson, Darren Hawkins, Timmons Roberts, Mike Findley, Brad Parks, Sven Wilson, and Rob Hicks. 

World Development

, Vol. 39, Number 11, 2011.

Greening Aid: Understanding the Environmental Impact of Development Assistance.  with Rob Hicks, Brad Parks and Timmons Roberts, Oxford University Press.  2008.