Virtual Symposium: Museums in Times of Crisis 
March 26 | 12-3 pm ET | Virtual 
The global pandemic has changed how many of us do a lot of things: from going to school, to caring for children, to working. Negotiating between a crisis in public health and a new wave of social unrest, cultural institutions, including museums, have had to adapt to radically new circumstances. This virtual symposium explores the different strategies that museums and museum professionals have embraced during these complex times. Some museums have used social media and virtual conferencing to engage new audiences and forge new institutional collaborations, while others have reimagined their gallery spaces in response to precarity stemming from decreased attendance and revenue. Still other professionals and activists have continued their work of decolonizing museums and challenging white supremacy within institutions that have proven to be, at best, reluctant to change. Join us for this special roundtable event as we share different projects and discuss the potential futures of museums.
Schedule of Events
Roundtable 1: On Decolonization (12-1 pm ET)
Brandie Macdonald, Director of Decolonizing Initiatives at the Museum of Us, San Diego
Debra Yepa-Pappan, Community Engagement Coordinator for the Native American Exhibition Hall at the Field Museum of Natural History, Chicago
Jordan Cocker, Curatorial Scholar of Native American Art at the Gilmore Museum, Tulsa
Roundtable 2: On Access and Precarity (1-2 pm ET)
Christina Vassallo, Executive Director of the Fabric Workshop and Museum in Philadelphia and Founder of the Philadelphia Collaborative Arts Consortium
Charlotte Potter-Kasic, Interim Director of the Barry Museum of Art at Old Dominion University, Norfolk
Aubrey Hobart, Curator of Collection and Exhibitions at the Roswell Museum and Art Center
Roundtable 3: On Virtual Engagement (2-3 pm ET)
Jane Lavino, Chief Curator of Education at the National Museum of Wildlife Art, Wyoming
Vicky Salías, Director of Museo de la Historia del Traje (Fashion History Museum), Buenos Aires
Tanya Meléndez Escalante, Senior curator of education and public programs at The Museum at the Fashion Institute of Technology (MFIT), New York
Speakers and Abstracts 
Brandie Macdonald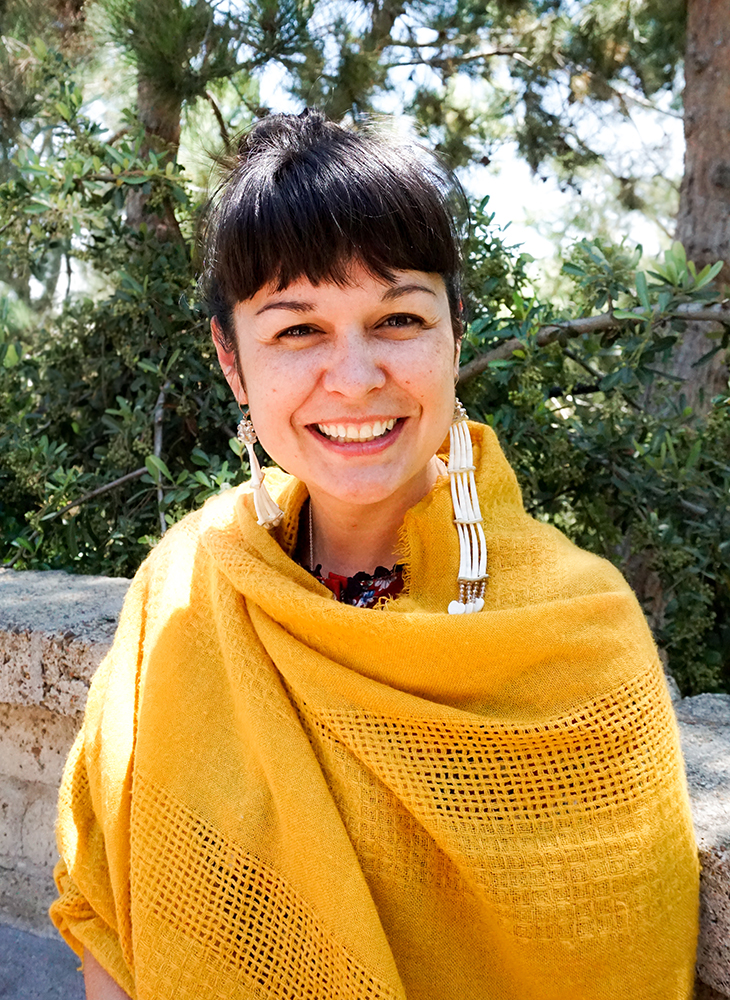 Brandie Macdonald (Chickasaw/Choctaw; she/her) is the Director of Decolonizing Initiatives at the Museum of Us (formerly the San Diego Museum of Man) that resides on the ancestral homeland of Kumeyaay peoples in San Diego, California. Brandie's work focuses on the application of anti-colonial/decolonial theory and methodology in museums; centering truth-telling, accountability, and systemic reform which works to redress colonial legacy, structural racism, and inequity. Brandie holds a B.A. in Applied Anthropology from the University of North Carolina, Charlotte, a M.Ed. in International Higher Education from Loyola University, Chicago, and is a Ph.D. student in Education Studies at University of California, San Diego. She's a Salzburg Global Seminar Fellow, American Alliance of Museums' (AAM) Nancy Hanks Award for Professional Excellent recipient, an AAM Diversity Fellow, a Smithsonian Affiliate Fellow at the National Museum of the American Indian, and she currently sits on the board of the Western Museums Association.
Debra Yepa-Pappan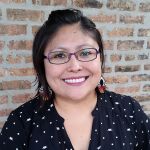 Debra Yepa-Pappan (Jemez Pueblo/Korean) is the Community Engagement Coordinator for the Native American Exhibition Hall at the Field Museum of Natural History. She welcomes Native American guests to the museum and facilitates their visits to collections. As an active member of the Chicago Native American community, she also serves as a liaison between the museum and the community both locally and nationally. She is an artist with international acclaim in the field of contemporary Native American art, and through her artwork and her work at the Field Museum she is committed to changing inaccurate representations of Native people, and advocates for the inclusion of Native first voice and perspectives. Yepa-Pappan lives in her hometown Chicago with her husband, artist Chris Pappan, and their daughter Ji Hae, who at the moment is away at college studying ballet and dance.
Christina Vassallo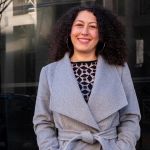 As Executive Director of the Fabric Workshop and Museum in Philadelphia, Christina Vassallo is redefining a living laboratory that commissions, presents, and collects experimental works of art. Previously, Christina spent six productive years as Executive + Artistic Director of SPACES, in Cleveland, where she provided creative direction and oversaw operations for one of the longest-running alternative art organizations in the country. Before relocating to Cleveland, she was Executive Director of Flux Factory, in NYC, where she set the course for an expansive art collective and residency program. She is currently completing the Chief Executive Program of National Arts Strategies, as well as a 2021 fellowship through the German Marshall Fund. Additionally, she is a member of the Arts & Culture Task Force, which is tasked with identifying policy and budgetary recommendations for Philadelphia City Council to best respond to the economic crisis created by COVID-19.
Abstract: The Philadelphia Collaborative Arts Consortium comprises five mid-sized organizations that have come together during a fundamental rethinking of the values underlying what museums do, who they serve, and how they function on the spectrum of wealth, privilege, and need. We see the long-term value of collaboration as a means to greater collective impact. We represent an engine of cultural vitality necessary to making Philadelphia a healthy place to live, an inspiring mecca for artists, a destination for tourists, and a desirable location for businesses. The five member organizations have come together to create a bold, entrepreneurial initiative to enhance our individual offerings and bring about social change through artistic practice across Philadelphia and in the city's neighborhoods. Members include: the African American Museum in Philadelphia, the Fabric Workshop and Museum, Philadelphia Contemporary, Taller Puertorriqueño, and the Woodmere Museum of Art.
Charlotte Potter-Kasic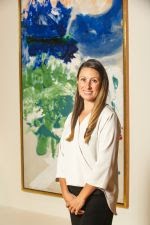 Charlotte Potter Kasic is an arts administrator, conceptual artist, and designer who has shaped her professional practice around her curiosity, passion, and enthusiasm about glass. She received her MFA from the Rhode Island School of Design in 2010 and a BFA from Alfred University in 2003. Gravitating towards glass as a material and inspiration because of its ability to hold a dual identity; as hot and cold, fragile, and strong, elastic, and brittle, her works materialize as installation, sculpture, performance, and video. Charlotte's work has been exhibited internationally at galleries, museums, and universities and is included in numerous public museums and private collections. As an administrator, Charlotte was the founding Programming Director at the Chrysler Museum Glass Studio and Executive Director of Yestermorrow Design/Build School in Waitsfield Vermont. She has served on the Glass Art Society Board and was the co-chair of the 2017 Glass Art Society Conference in Norfolk, VA. Currently, Charlotte is the Interim Director at the Barry art Museum on the Old Dominion University campus.
Abstract: Like many cultural institutions, the Barry Art Museum has pivoted to an online format for our programs and interpretive materials. Interim Director, Charlotte Potter Kasic will be discussing this process- the bumps, the discoveries and what will remain after the pandemic recedes into the rearview.
Aubrey Hobart
Aubrey Hobart is Curator of Collections and Exhibitions at the Roswell Museum and Art Center in New Mexico. She received her PhD in Visual Studies from the University of California, Santa Cruz and now divides her intellectual time between Colonial Latin American art and the contemporary art of New Mexico. Aubrey is also the host of Museum Moments, a weekly web series dedicated to exploring art and museums.
Abstract: The COVID-19 pandemic has caused museums around the world to reconsider their mission and audiences. At the Roswell Museum and Art Center, we have come to realize that our visitors to our exhibitions tend to be out-of-town tourists while the visitors who take advantage of our public programs and classes are generally local residents. With both audiences in mind, we've spent the shutdown period planning to switch three gallery spaces to multi-use spaces. However, the last year has had its challenges, too, including budget cuts, staff layoffs, and the introduction of admission fees. How can RMAC and similar institutions do more with less? Will flexibility, passion, and imagination be enough when faced with economic and political pressures?
Jane Lavino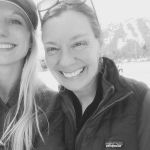 Jane Lavino is the Sugden Chief Curator of Education at the National Museum of Wildlife Art. Over the past 30 years she has built an award winning program reaching over 10,000 adults and children annually. She and her team of educators make fine art relevant and accessible to diverse audiences. In addition to her work at the Museum, Jane has served on panels and has taught workshops to promote arts education in Wyoming. She is a Wyoming certified K-12 art educator.  
Jane advocates for exhibition of student artwork statewide.  She served as the Wyoming Coordinator for the Federal Jr. Duck Stamp program for 16 years. Jane's academic degrees are in visual art and cultural anthropology from Bowdoin College in Brunswick, ME. College Honors include: 3 time NCAA All American cross country runner, Maine Hall of Fame Scholar/Athlete, and membership in the academic honor society, Phi Beta Kappa.
Abstract: Bisoncast is an educational video series from the National Museum of Wildlife Art in Jackson Hole, Wyoming. The Museum is proud to welcome over 60,000 people through its doors every year, but it's not easy for everyone to visit this place. How can the Museum's collection reach as many people as possible? The Museum has embarked on an exciting new outreach initiative, Bisoncast, that will bring compelling stories about the Museum's wildlife art and artists to life! Bisoncast is a free, online video series that enables a global community of art and nature lovers to connect with the Museum anytime, anywhere with internet. This new point of entry breaks down financial and geographic barriers while promoting intellectual access, equity, and inclusion.
Vicky Salías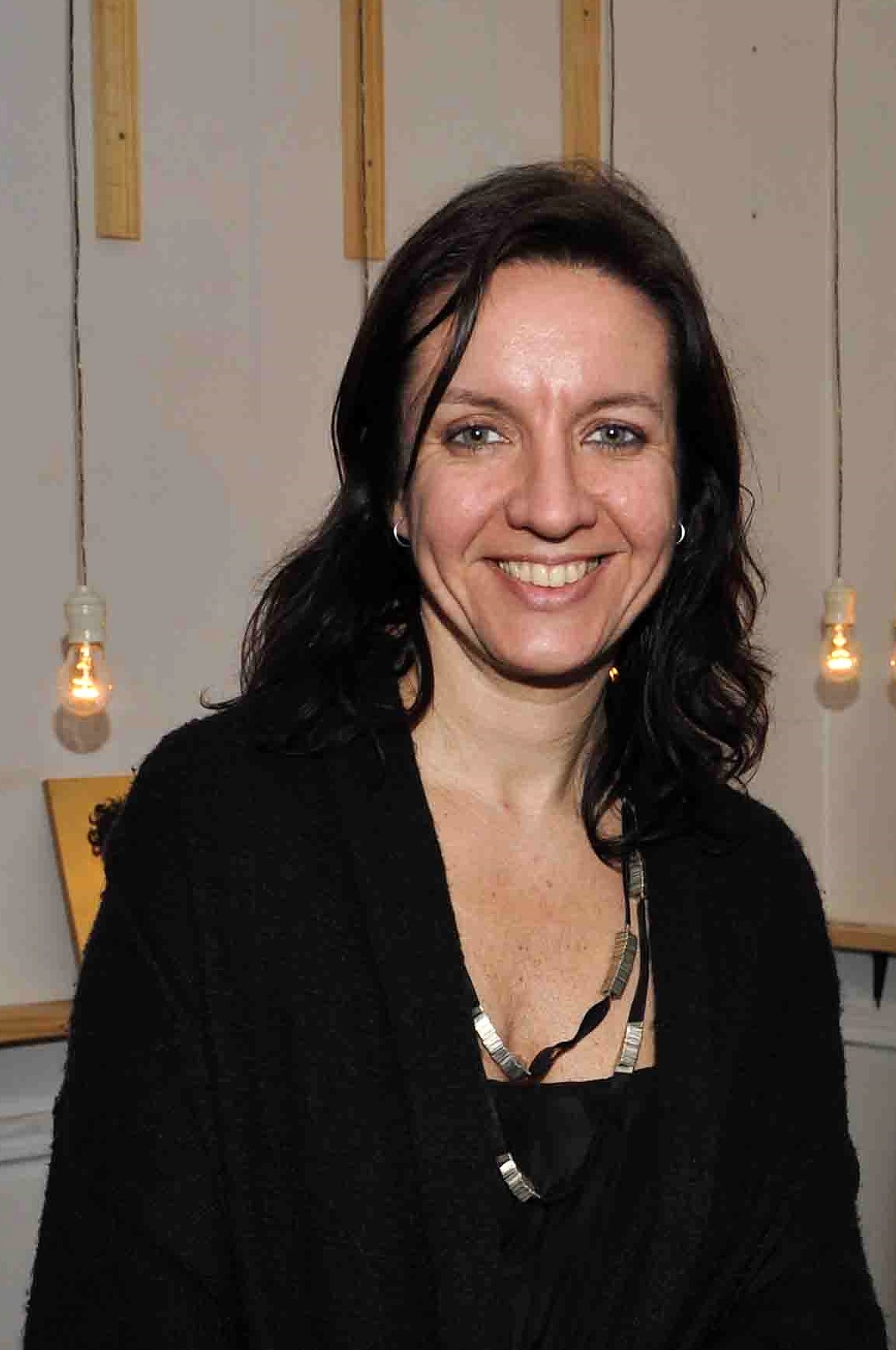 Vicky Salías is a fashion designer graduated from the University of Buenos Aires (UBA) in 1994. She holds a postgraduate Specialization in Cultural Management from the University of San Martín (UNSAM) in 2005 and is currently completing a Master's Degree in Visual Arts Curating at the University of Tres de Febrero (UNTREF). She has more than 20 years of experience in Institutional management of fashion, arts and design, organizing and curating activities and exhibitions of fashion, art and design. She is Professor of the clothing and textile design program at the UBA since 1999, and has given many workshops, talks, conferences and seminars.
In 2016 she won the national public competition to become the Director of the History of Costume Museum of Argentina.
Tanya Meléndez Escalante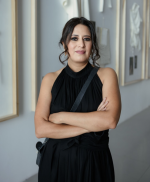 Tanya Meléndez-Escalante is senior curator of education and public programs at The Museum at The Fashion Institute of Technology. She has organized more than 100 programs for a diversity of audiences. A Fulbright scholar from 2002 to 2004, she is a contributing author to the books La comedia y el melodrama en el audiovisual iberoamericano contemporáneo and Pink: The History of a Punk, Pretty, Powerful Color.

She curated "Eterno Femenino" (2017) in León, "Julia y Renata: Moda y Transformación" (2020) at the Museo de Arte de Zapopan, both in Mexico, and the upcoming "¡Moda Hoy! Latin American Fashion" (2022) at MFIT.
Abstract: I will talk about how since the Covid-19 lockdown in spring 2020, and all the racial and political issues that our country has faced since, The Museum at FIT's education department shifted its offerings to an online environment. We strengthened our collaboration with the museum's media department, reimagining the possibilities for learning using social media and our website.  This was an eye-opening experience that provided us with an opportunity to explore new avenues to reach audiences and strengthen our commitment to presenting a diversity of voices.
A Virtual Conferencing Primer: Workshop with Sara Woodbury
February 19, 2021 | 2-3 PM ET | Virtual 
 Virtual conferencing has become an increasingly important part of the academic experience, offering new ways to share research and network with colleagues. Like any scholarly platform, online conferences offer distinct benefits and challenges, and understanding how they differ from in-person events can make for more effective online experiences. In this workshop, Sara Woodbury will provide an overview of virtual conferencing as an academic platform. She'll review the different kinds of conferences attendees may encounter, offer strategies for putting together effective online presentations, and suggest ways to participate in virtual networking.

Sara Woodbury is an art historian and Ph.D. candidate in American Studies at William & Mary. Her research explores traveling exhibitions and other forms of museum outreach. Prior to coming to William & Mary, she was an art museum curator, working at such institutions as the Roswell Museum and Art Center, Shelburne Museum, and the Dallas Museum of Art. She is currently working with the Barry Art Museum on an exhibition about robots and automata, scheduled to open in 2022.
Link to a recording of the workshop coming soon.
Academic Instagram 101: Workshop with Laura Beltrán-Rubio
November 5, 2020 | 4–5 PM | Virtual
Having a strong digital presence can support our scholarly work and research in unprecedented ways. With its integration of image and text, Instagram is a particularly effective tool in building this digital presence: it helps us showcase our academic work and build an intellectual community that goes beyond our institutions. In this workshop, Laura Beltrán-Rubio (@laurabelru) will guide us through the process of creating a strong Instagram profile and will offer some tips on how to communicate with peers, students, and a general audience on Instagram.
Laura Beltrán-Rubio specializes in the history of art and fashion in the early modern Spanish World. She is a doctoral candidate at William & Mary and received her MA in Fashion Studies from Parsons School of Design. Her dissertation explores the adoption and adaptation of European fashions, their fusion with local Indigenous elements of dress, and their representation in portraits and pictures of types in the Viceroyalty of New Granada. More broadly, her research explores the construction of identity through fashion in Europe and Latin America. She is currently a Graduate Assistant at the Equality Lab, Researcher at The Fashion and Race Database, and co-director of Culturas de Moda.
Finding Home: Placemaking in the Spatial Humanities
October 23, 2020 | 3–6PM | Virtual
The home evokes a range of emotional responses, from security and comfort to confinement and danger. Yet how does space contribute to a sense of home? How do buildings, textiles, and other objects in the built environment create a domestic sense of place? What emotional and intellectual responses emerge when we critically examine the home as space and concept? This symposium will explore the concept of "home" through the multidisciplinary lens of spatial and digital humanities. Bringing together perspectives from art history, archeology, architecture, gender studies, and fashion studies, this event will explore how the spatial humanities complicate and enrich our understanding of home through digital and analog projects.
To learn more about this event, read this blog post from Graduate Assistant Sara Woodbury. 
Schedule of Events
Panel 1 (3:00-4:00 pm ET): Status and Display
Speakers: Jessica Sewell (University of Virginia), David Denton (Architect and Virtual World Designer), Lindsay Garcia (Ringling College of Art and Design)
Panel 2 (4:00-5:00 pm ET): Secrecy, Violence, and Queer Spaces
Speakers: Nonny de la Pena (Emblematic Group), Angel David Nieves (Northeastern University), Alexis Bard Johnson (ONE Library and Archive at USC)
Panel 3 (5:00-6:00 pm ET): Material and Imagined Spaces
Speakers: Jeff Klee (Classical American Homes Preservation Trust), Steven Jones (University of South Florida), Chris Swan (Colonial Williamsburg)
Speakers and Abstracts
David Denton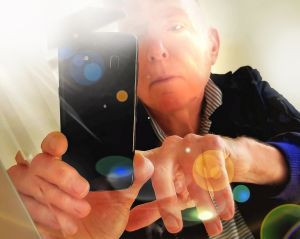 David Denton is an architect and urban planner who has been working and experimenting in the virtual world of Second Life for the last six years. All of the images that he produces are 2-D photographs of 3-D installations built in the virtual world. Not all of the installations still exist but some do and can be accessed from any computer anywhere in the world. Upon entering one is assigned a default avatar and can literally walk and even fly through these installations.
Abstract
The virtual world provides an opportunity for an extension of the traditional "home" concept as found in the real world. For me there are three applications of the term "home." First is the presence of the
people closest to us creating a sense of home. Second is the physical location we declare as home and create or alter to reflect our own self-image as we wish to be seen by the world. Third is our physical body which contains who we are as an individual, our capabilities, personality, and aspirations. Designing a home is different from designing a house. It is a process that incorporates consideration of all three applications. I have designed homes in the real world as well is in virtual reality. The VR platform Second Life allows me to experiment with alternative unique ways to address these issues. I have been exploring how far it is possible to extend the functionality and aesthetic while maintaining traditional notions of home and even enhancing them. Home in virtual reality can be an extension of the home experience in the real world or it can be an alternative, secondary home experience. The notion of having two homes raises very interesting questions particularly as it relates to relationships. A second home could be a timeshare in Florida or it could be an entirely alternative life and identity. The virtual world is a place where people experiment with ways of living and defining home.
Lindsay Garcia 
Lindsay Garcia (she/her) is a socially-engaged feminist artist and a Visiting Instructor of Literature and Media Studies a Ringling College of Art & Design. She received her Ph.D. in American Studies at William & Mary (2020) and her MFA in interdisciplinary art from SUNY Purchase (2014). Her art, scholarship, and pedagogy bring together antiracist, interspecies, ecocritical, queer, and feminist materialisms. She has published in Lateral and Arcadia (with more to come soon) and has exhibited her artwork from coast-to-coast and in Europe.
Abstract
Feminist Pest Control is an aggregate of resources, performances, and art meditations that questions human and nonhuman hierarchies in their interconnected systems of oppression. This social practice project helps to break stigmas attached to pest infestation, an often-overlooked form of environmental injustice, through a series of playful interventions. In one, I provide one-on-one guidance to individuals living with infestations in their homes to help with the deleterious emotions of living with unwanted animals, especially emphasizing the role of identity, as historically marginalized people have been prejudicially compared to pest animals. In another, I drew up a coloring zine to educate families in shifting the ideological hierarchies that place humans above nonhumans. I also offer satirical DIY workshops, such as how to hunt the meat already living in your house to save money on your grocery bill. Additionally, I built a sculpture using a laser cutter called the "cockroach disco," that promotes happiness for these pests, based on research on cockroach anatomy and feelings. All of these interventions are designed to provoke dialogues about how to reimagine relationships to animals that we encounter in our daily lives. Feminist Pest Control is a platform to develop inventive interventions that connect social justice with animal issues in a public-facing way-- two issues that are often seen as separate. This project envisions the figure of the artist/activist as a pest that can infest society with environmental consciousness that brings the margins to the center stage. 
Find her at: www.lindsaygarcia.com | www.feministpestcontrol.com | www.queerapocalypsesolutions.com
Alexis (Lexi) Bard Johnson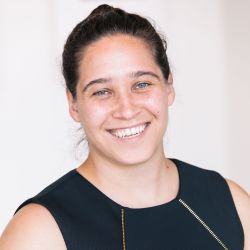 Alexis (Lexi) Bard Johnson is the curator at the ONE Archives at the USC Libraries, the largest LGBTQ archive in the world. Lexi earned her PhD in Art History with a minor in Feminist, Gender, and Sexuality Studies from Stanford University in 2019. Her dissertation, "Turning the Page: Image and Identity in U.S. Lesbian Magazines," is the first scholarly consideration of visual culture in lesbian magazines in the United States. Lexi's essay, "The Work of Being Sexed: Andy Warhol on Drag," appeared in Contact Warhol: Photography Without End (MIT, 2018). She also contributed to the revised edition of Art and Queer Culture (Phaidon, 2019). Johnson received her B.A. from Princeton University where she worked with Rachael DeLue and Gayle Salamon on her thesis, "Queering George Bellows and the Question of 'Gay Art.'" Before joining the ONE Archives, Johnson worked at the Princeton Art Museum, the Whitney Museum, and the Terra Foundation for American Art.
Abstract
Johnson will discuss her project, Safer at Home, an online exhibition of objects selected from the ONE Archives Collection at the USC Libraries and hosted on Scalar. Safer at Home is an invitation to examine the many facets of home as well as what safety means and looks like for LGBTQ populations—both past and present. Through weekly posts and the collaboration of four artists of color based in LA, Johnson highlighted objects that resonated with and reflected on the idea of "safer at home." This presentation will discuss the conceptualization and execution of the project, thinking about the power of the digital humanities to tell stories and reach wide audiences, as well as the need to create responsive art and scholarship in times of crisis.
Steven Jones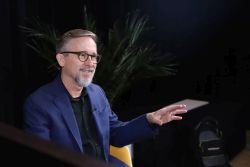 Steven Jones is DeBartolo Chair in Liberal Arts and Professor of English and Digital Humanities at the University of South Florida. Before coming to USF in 2016 he was Distinguished Visiting Professor at CUNY Grad Center, 2014-2015, and taught at Loyola University Chicago for 28 years, where he was Founding Co-Director of the Center for Textual Studies and Digital Humanities. He's author of numerous essays and books, includingThe Emergence of the Digital Humanities (Routledge, 2014), Roberto Busa, S.J. and the Emergence of Humanities Computing (Routledge, 2016), and Cell Tower, Object Lessons series (Bloomsbury, 2020). He was Principal Investigator on the 3D-modeling and archiving project, "Reconstructing the First Humanities Computing Center," supported by a Level II Digital Humanities Advancement Grant from the NEH (2017-2019).
Abstract
In 1956, Roberto Busa, S.J., founded what was arguably the first dedicated center for humanities computing using IBM punched-card machines. (Note that this is not the same as undertaking the first act of humanities computing. Nor does this historical "first"--however significant--mark the only intellectual lineage of what we now call the digital humanities.) He called it CAAL, the Centro per L'Automazione dell'Analisi Letteraria--the Center for the Automation of Literary Analysis. After several years in temporary locations, in 1961 CAAL moved into a relatively more permanent home, a former textile factory outside Milan for six years (1961-1967). Our project speculatively reconstructs CAAL, modeling the lab in granular form. One of our goals is to resist common representations of the Index Thomisticus and other CAAL projects as disembodied abstractions--rather than the products of the specific material conditions of the lab's space, equipment, labor structure, design and decor. To illustrate these issues, I'll demonstrate our immersive 3D model of CAAL (still in development).
Find him at: https://stevenejones.org 
Jeff Klee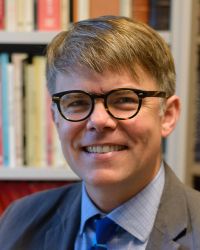 For over 16 years, Jeff worked as an architectural historian for the Colonial Williamsburg Foundation. He was recently appointed the Vice President and Senior Director of Architecture for the Classical American Homes Preservation Trust. He has taught at the University of Delaware and the College of Williams and Mary, where he offers a class called "American Home" on the discourses and material cultures of American domestic life. At Williamsburg, he played a key role in the reconstruction of Charlton's Coffeehouse, the Anderson Armoury and the Market House. He also supported the digital reconstruction of select buildings in the city for Virtual Williamsburg. His most recent articles include an essay on the philosophy of architectural history in the journal Buildings and Landscapes and a piece on Robert Carter III's reading closet. He is currently at work on a book about Singleton Peabody Moorehead, one of the most prolific and longest-tenured architects of the restoration of Williamsburg. Outside CWF, he has served on the executive boards of the Vernacular Architecture Forum and the Society of Architectural Historians. For the SAH, was a developer and long-time editor of SAHARA, the society's digital visual resource collection. Jeff has degrees from Yale and the University of Delaware, where he completed his dissertation on Boston's Beacon Hill neighborhood.

Abstract
Our public health emergency has exposed the contours of domestic life in ways that are both mundane and revelatory. The challenge of remote work and remote schooling has been, for the most devoted digital apologists, one of access, to be solved with wifi broadcast throughout American cities and laptops distributed to every student. Whether or not remote learning and remote work can be effective, they newly expose domestic interiors in ways that invite critical consideration. 
It is a social media sport to parse the videoconferencing environments of celebrities and public figures, scrutinizing bookshelves over speakers' shoulders in search of embarrassing taste in literature or signs of reactionary politics through a catalog of book titles. But that same observational work can also be done by co-workers and fellow students who have new access to their peers' domestic lives. For all who use these forms of communication, this exposure confers vulnerability; for those with precarious and marginal dwelling arrangements, such exposure magnifies those conditions, both revealing and compounding inequality. 
These observations will be familiar to anyone who has participated in a remote class with a diverse student body. What may be less obvious are the ways in which they invite reflection on the limits of virtual spaces. For decades, digital humanists have explored the ways in which computer models can do important educational work: rendering lost spaces newly visible through projects like Virtual Rome or Virtual Williamsburg; or rendering inhospitable spaces newly and widely accessible. Such projects can be a useful substitute for firsthand experience but without signs of use, they keep their subjects at an enormous interpretive distance. Modelers acknowledge this failing of the computer model when they incorporate, often laboriously, evidence of implied activity: a meal being prepared in a fireplace; a worn tabletop; peeling wall paint. 
This limitation can be disguised but not eliminated. The fact of its portability and its virtuality is simultaneously a strength and a weakness of the computer model as a pedagogical tool. It is because it can be distributed so freely, and viewed so widely, that it can never be occupied. This lack of utility might be seen as a minor failing but, as the interpretation of personal space on remote teleconferencing emphasizes, spaces only acquire meaning through performance. It is the quotidian messiness of ordinary use and the detritus of the everyday that confers significance on architecture, not the demands of a designer or the proscription of the critic. Quarantine allows us to recognize with poignant clarity the ways in which architecture, without experience, is only geometry.  
Angel David Nieves
Dr. Angel David Nieves is Professor of Cultures, Societies, and Global Studies, Professor of History, Adjunct Professor of English, and Director of the Public Humanities Program at Northeastern University. Dr. Nieves earned his Ph.D. in the History of Architecture and Urban Development and Africana Studies from Cornell University. Prior to joining Northeastern, he was a Professor of History & Digital Humanities in the College of Arts and Letters (CAL) at San Diego State University. He is the author and co-editor of two historical monographs, including An Architecture of Education: African American Women Design the New South (University of Rochester Press, 2018) and 'We Shall Independent Be:' African American Place Making and the Struggle to Claim Space in the U.S. (with Dr. Leslie Alexander, University of Colorado Press, 2008). Nieves's scholarship focuses on the intersections of race, gender, sexuality, and technology in the U.S. and South Africa, and is in the vanguard of digital history publications and experimental online publishing platforms. His work includes "Soweto'76 3D" (2004-2008), comprising a digital archive and virtual reality research into politically fraught historic sites such as the Winnie and Nelson Mandela House in Soweto, Johannesburg. Nieves has received support for his work from the National Endowment for the Humanities (NEH), the Andrew W. Mellon Foundation, the National Historical Publications & Records Commission (NHPRC) and Yale University, and while Co-Director of the Digital Humanities Initiative (2009-2017) at Hamilton College he helped raise over $2.7 million dollars (with Co-Director Janet Simons) in research support for interdisciplinary digital scholarship. Nieves's work has been featured on MSNBC.com and in Newsweek International, and his most recent digital research and scholarship may be found at www.apartheidheritages.com. He is also currently working to develop the Social Justice Studio (SJS) as part of Northeastern's commitment to community-engaged interdisciplinary scholarship and social justice-based research.
Abstract
Nieves's digital book project entitled, Apartheid Heritages: A Spatial History of South Africa's Townships (http://www.apartheidheritages.org) brings together 3D modeling, immersive technologies and digital ethnography in the pursuit of documenting human rights violations in apartheid-era South Africa. The project looks at four interconnected historical events in the country's liberation struggle narrative: the "pre-history" of two Iron Age sites, the founding of Soweto in 1904, the Soweto Student Uprisings of 1976, and the death of a 14-year-old queer-anti-apartheid activist in 1989. Each event (or assemblage) provides a unique opportunity for different versions of the Soweto historical reconstruction model to reflect the interrelated social, political, and economic changes to its spatial growth and development over time. In 1989 the killing of a queer youth in Winnie Mandela's home named Stompie Seipei, (an event few are willing to remember, let alone discuss, in any detail) – is perhaps one of the most glaring examples where the queer and activist communities were suppressed or erased from anti-apartheid/liberation histories and relegated to the margins of historical memory. The Truth and Reconciliation Commission (TRC) hearings that highlighted some of what occurred at the time of Stompie's death, and the death of other young activists resulting from violence committed by the Mandela United Football Club is not currently told in the latest reinterpretation of the Mandela Home by the City of Johannesburg. Digital humanities can help both reconstruct and recover a history that is still very early in the telling, despite what we think we know about the liberation struggle and the still hidden histories of queer activists. 
Jessica Ellen Sewell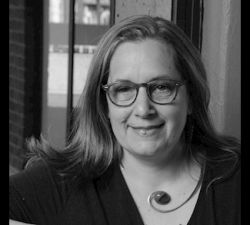 Jessica Ellen Sewell, Ph.D., is an undisciplined academic, currently an Associate Professor of Urban and Environmental Planning, Architectural History, and American Studies and Co-Director of the Center for Cultural Landscapes at the University of Virginia. She is the author of Women and the Everyday City: Public Space in San Francisco, 1890-1915 (University of Minnesota Press, 2011) and is currently working on a book on gender in vernacular architecture, a book on the masculine fantasy of the bachelor pad, and a digital urban cultural landscapes guide to Suzhou, China. 
Abstract
This presentation is entitled "Dream House: Gendered Fantasies of Home." The impossible dream house has been enabled by collective fantasies constructed for varying reasons by electricity and building companies, government agencies, popular films and TV, manufacturers, magazines, and social media. While we are most familiar with dream houses (like Barbie's) focused on a heteronormative female homemaker, alternative dreams such as the bachelor pad complicate the gendering of our collective acquisitive and familial fantasy of home. 
Chris Swan 
Chris Swan is a furniture and wooden artifacts Conservator at the Colonial Williamsburg Foundation in Virginia where he has been since February, 1999, and where he also completed his third-year graduate internship, and a Getty post-graduate internship from 1994-1996. In between positions in Williamsburg, he served two years as the Mellon Fellow and then as Assistant Conservator in Furniture Conservation at the Philadelphia Museum of Art. Chris is a 1985 graduate of the University of Dallas, and a 1995 graduate of the Buffalo State College Art Conservation Master's Degree Program. Among other subjects, he has lectured on: Photo-documentation of Furniture, Packing and Crating Furniture for Collectors, Caring For Wooden Artifacts, Wood Identificaiton for Collectors, Painted Furniture, and The Making and Use of Reproductions at Colonial Williamsburg, Picture Frames: Style, Materials, and Conservation, and Minimally Invasive Upholstery systems. He is an Associate Member of the American Institute for Conservation, and of the Virginia Conservation Association.
Twitter Workshop with Ravynn K. Stringfield: "Cultivating Your Voice in 280 Characters"
September 25, 2020 | 2-3PM | Virtual
Have you ever thought about starting a Twitter account, but don't know where to begin? Or do you have an account and would like to become a more active user? Then this virtual workshop is for you! Ravynn K. Stringfield (@RavynnKaMia) will facilitate a discussion on developing a professional social media presence. Topics will include creating and maintaining your Twitter presence, networking online, and addressing internet safety and toxicity while building community.
Ravynn K. Stringfield is a Ph.D. candidate in American Studies and Africana Studies graduate affiliate at William & Mary. She is a writer, scholar, and digital human(ist) whose dissertation focuses on Black women and girls as creators and protagonists of new media narratives that are futuristic, fantastic and/or digital in nature. Her writing has appeared in ZORA, Shondaland, Greatist, and Catapult. She is the founder of the blog Black Girl Does Grad School, and co-founder of the podcast Dreaming in the Dark with Bezi Yohannes. To learn more about her work, visit her website.
Siva Vaidhyanathan talk on Google, Amazon, et al and the Battle for Control of Our Bodies


Join us for Professor Siva Vaidhyanathan's lecture, "The Operating System of Our Lives: How Google, Facebook, Amazon, Apple, and Microsoft are Battling Each Other for Control of Our Bodies." This talk with describe a phenomenon that explains many of the plans, products, and strategies that the largest technology firms in the world have deployed in recent years. Instead of struggling to be the operating system of our mobile devices or merely our computers, these companies are moving their attention to human beings themselves. This process will reveal crucial questions about autonomy and democracy in the coming years.

Siva Vaidhyanathan is the Robertson Professor of Media Studies and director of the Center for Media and Citizenship at the University of Virginia. He is the author of Antisocial Media: How Facebook Disconnects Us and Undermines Democracy (Oxford University Press, 2018). He also wrote Intellectual Property: A Very Short Introduction (Oxford University Press, 2017), and The Googlization of Everything -- and Why We Should Worry (University of California Press, 2011). He has written two previous books: Copyrights and Copywrongs: The Rise of Intellectual Property and How it Threatens Creativity (New York University Press, 2001) and The Anarchist in the Library: How the Clash between Freedom and Control is Hacking the Real World and Crashing the System (Basic Books, 2004). He also co-edited (with Carolyn Thomas) the collection, Rewiring the Nation: The Place of Technology in American Studies (Johns Hopkins University Press, 2007).
Lauren Klein: "Data Feminism"
As data are increasingly mobilized in the service of governments and corporations, their unequal conditions of production, their asymmetrical methods of application, and their unequal effects on both individuals and groups have become increasingly difficult for data scientists--and others who rely on data in their work--to ignore. But it is precisely this power that makes it worth asking: "Data science by whom? Data science for whom? Data science with whose interests in mind? These are some of the questions that emerge from what Catherine D'Ignazio and I call data feminism, a way of thinking about data science and its communication that is informed by the past several decades of intersectional feminist activism and critical thought. Illustrating data feminism in action, this talk will show how challenges to the male/female binary can help to challenge other hierarchical (and empirically wrong) classification systems; it will explain how an understanding of emotion can expand our ideas about effective data visualization; how the concept of invisible labor can expose the significant human efforts required by our automated systems; and why the data never, ever "speak for themselves." The goal of this talk, as with the project of data feminism, is to model how scholarship can be transformed into action: how feminist thinking can be operationalized in order to imagine more ethical and equitable data practices.
 
Lauren Klein is an associate professor in the departments of English and Quantitative Theory & Methods at Emory University. She works at the intersection of data science, digital humanities, and early American literature, with a research focus on issues of gender and race. In 2017, she was named one of the "rising stars in digital humanities" by Inside Higher Ed. She is the author of An Archive of Taste: Race and Eating in the Early United States (University of Minnesota Press, 2020) and, with Catherine D'Ignazio, Data Feminism (MIT Press, 2020). With Matthew K. Gold, she edits Debates in the Digital Humanities, a hybrid print-digital publication stream that explores debates in the field as they emerge. Her current project, Data by Design: An Interactive History of Data Visualization, 1786-1900, was recently funded by an NEH-Mellon Fellowship for Digital Publication.
Lauren Klein: Breakfast Conversation
Graduate students and others are invited to a meet-and-greet with Lauren Klein as we breakfast and converse one-on-one about data science and ins-and-outs of academia. With Matthew Gold, she also edits Debates in the Digital Humanities. This is a great opportunity to talk with her about scholarship and publication in academia.
Lauren Klein: Data Visualization Seminar
Come join us for a lunch seminar on data visualization. Professor Klein is an expert on data visualization and has a forthcoming book, Data by Design: An Interative History of Data Visualization, 1786-1900, on the subject. She speaks to both the function of data visualization in the humanities and method in scholarly knowledge production. Participants are encouraged to bring their own work and data to see how data visualization might fit into their research.
Website Building Workshop
Come join us on December 6, 2019 where Professor Liz Losh will facilitate a workshop to guide students through the process of build their own website from reclaim hosting. This workshop is designed to help students and faculty develop a professional and digital presence as well as create a site to showcase our academic work.
Abstract Writing Workshop, November 22, 2019
Do you want to apply to a conference or submit a paper proposal, but don't where to start? In conjunction with the Chesapeake Digital Humanities Conference (CDHC), hosted by W&M on Feb. 21, 2020, come join us for a writing workshop where we will break down the process of drafting an paper abstract. This workshop is specifically gear towards any and all undergraduate students interested in learning how to craft a project proposal for this and future CFPs. We will use the guidelines of the CDHC to model, but please feel free to bring your own call for papers to work from.
Dino Felluga: "Supporting Human Online Research and Education: A Workshop on New Tools," November 13, 2019

SHORE is the imagined extension of The Central Online Victorian Educator at http://covecollective.org into other fields and subject areas.  Prof. Felluga, the general editor of COVE, will explain the basic principles of COVE, which are also articulated in the following, recently published article: https://doi.org/10.1093/jvcult/vcz027. He will showcase the tools (a classroom space, a map-builder, a timeline-builder, a gallery-builder and an annotation tool), followed by a "live build" with workshop participants.
Jasmeen Patheja Lecture, November 5, 2019
Please join us in welcoming Jasmeen Patheja to the W&M community. Jasmeen Patheja is an artist, and also the founder director of Blank Noise, a community of Action Sheroes/ Heroes/ Theyroes; citizens, persons across India and beyond, united to eradicate sexual, gender based violence. Patheja initiated Blank Noise in response to street harassment, in 2003, as a graduation project, at a time when sexual violence in public spaces was viewed as a non issue.
To learn more about Jasmeen Patheja, click the following hyperlinks: contact@jasmeenpatheja.com, https://www.jasmeenpatheja.com/, and TED Talks India "Everyone deserves to be safe."
Twitter Workshop: "Cultivating your Voice in 280 Characters," October 23, 2019

Ever thought about setting a twitter account, but don't know where to start? Or do you have an account and you want to become an active user? Then this is the workshop for you. Ravynn Stringfield (@RavynnKaMia) will facilitate a discussion on developing a professional social media presence. Among the topics covered will be creating and maintaining your twitter presence, networking online, and addressing internet safety and toxicity while building community. It is encouraged to bring a device (tablet, laptop, etc.) and questions! To learn more about, check out Ravynn's blog and her workshop.
Stefanie Wuschitz: Lunch & Learn and Hands-On Workshop, May 2, 2019
Stefanie works at the intersection of art, research and technology, with a particular focus on feminism, open source technology and peer production. She holds degrees from University of Applied arts Vienna, New York University, University of Technology Vienna and has held positions and worked on projects at Vienna University of Technology, University of Applied Arts Vienna, University of Michigan, and University of Applied Arts Vienna. To learn more about Stefanie, check out her bio, projects & more; Mz* Baltazar's Lab; TEDx on Mz* Baltazar's Lab; video on Vimeo: Rumah.
Disability and Digital Learning Environments Workshop, April 12, 2019
Jessica Cowing, Ph.D. candidate from American Studies, lead a discussion of accessibility in academia. This workshop provides an overview of best practices for generating broad access in academic spaces ranging from courses to conferences.
Elizabeth Maddock Dillon and Alanna Prince, Early Caribbean Digital Archive, April 15-16, 2019
Elizabeth Maddock Dillon and Alanna Prince explore the theories and practices of the Early Caribbean Digital Archive, with a focus on the deeply colonial nature of existing archives and strategies for decolonization.
Digital Humanities Symposium: "My Mother was a Computer," November 2, 2018
To commemorate the 100th anniversary of coeducation, the 2018-2019 digital humanities symposium built on the existing body of work created by scholarly collectives studying feminism and technology. In consultation with the Executive Committee of the program in Gender, Sexuality, and Women's Studies and faculty on the Ad Hoc Committee for Engineering and Design Opportunities at William & Mary, the Equality Lab designed a symposium with three major themes: 1) gender and programming, 2) gender and gaming, and 3) gender and online community. The name of the symposium echoes the wording of Anne Balsamo's famed account of her maternal family history when "computers" were human.