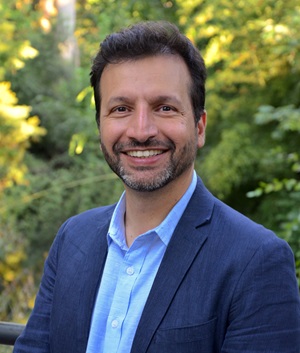 Jafari Peyman
Assistant Professor, History and International Relations
Office: Blair 355
Email: [[pjafari]]
Regional Areas of Research: Modern Middle East and Indonesia
Thematic Areas of Research: Labor, Environmental and Infrastructural History, Energy and Natural Resources (oil), Revolutions, Empires and Imperialism, Commodity Frontiers and Capitalism.

Bio
Peyman Jafari is a historian whose work focuses on the intersections of energy, labor, and the environment in global capitalism, with a regional focus on the Middle East. He joins William & Mary from Princeton University, where he was a Postdoctoral Research Associate at the Sharmin and Bijan Mossavar-Rahmani Center for Iran and Persian Gulf Studies. Jafari holds a PhD in history from Leiden University. His current book project examines the social history of oil during the highpoint of modernization in Iran in the 1970s, the 1979 revolution, and the Iran-Iraq War of 1980-88. His next project, "Oil Frontiers in the British and Dutch Empires: Land, Labor, and Environment in the Making of an Imperial Oil Regime, 1890-1940," is supported by a grant from the Dutch Scientific Council. At W&M, Jafari will teach courses in History and International Relations, including the history of the Middle East in general and Iran in particular, and the social and environmental histories of oil modernity.