2013 English Literary Awards
The 2013 student literary awards ceremony took place on a sunny afternoon of April 12, to a standing-room-only audience. From the record-breaking field of submissions--200 entries from 118 students--every piece was first vetted in a round of blind judging by the writing faculty (none judged their own students); the finalists then went on to outside judges, who selected the winners. And the 2013 winners are...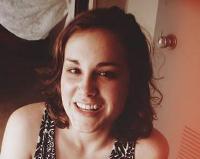 The Glenwood Clark Prize in Fiction went to Coleen Herbert '14 for her story "Inanis." Judge Emma Straub, author of the novel Laura Lamont's Life in Pictures and the story collection Other People We Married, said, "'Inanis' is a wonderfully inventive story, full of style and panache. It simultaneously offers glimpses into new worlds in new ways, and what could be better than that? A very impressive piece."  Second place in fiction went to Amanda Foody '16 for "Erased," and Nikki Terrell '14 took third place for her story "Lincoln."  Finalists were Christian Atherholt '13, Andrew Goodstein '13, Liz McGlynn '14, and Meha Semwal '14.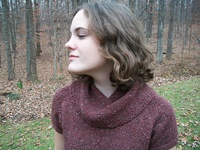 The Tiberius Gracchus Jones Prize in Literary Nonfiction went to Emma Aylor '13 for her essay "Allongé." Judge Mark Kingwell, a professor of philosophy at the University of Toronto and contributing editor for Harper's Magazine, wrote, "It was a real pleasure reading these very accomplished pieces. Some tough choices for me. They were all very good." He praised Aylor's "deft, poetic prose delivered in an assured personal voice; a really lovely piece of writing that makes you want to hear more from this author."  Shannon Callahan '16 took second place for "A Locked Door"; Kingwell said,  "Great details and a simple but effective rhetorical conceit creates very effective cadence for delivering a wrenching story." Third place went to Neal Friedman '14 for  "The Science of Spin," which Kingwell called "a whimsical, clever, nicely realized meditation; good balance of dreamy and smart."
Honorable mention in nonfiction went to Bailey Rose '13 for "Lessons Unlearned," Rebecca Starr '13 for "Zachor," and Jordan Sutlive '14 for "Addressing the Mirror." Poetry was judged by Stephen Burt of Harvard University, author of three volumes of poetry and several books of criticism. The Goronwy Owen Prize for a collection of poems went to Emma Aylor '13 for "Selvage," "But she said it was yellower," and "Lucking." In second place was  Meha Sewal '14 with a collection under the name "To the Comedian Who Said There Weren't Enough Graphs in Poetry." Third place went to Claire Pittman '13 for  "Upon Encountering a Witch at the Portland Head Light," "On Assuming a Witch's Skin," and "Heliotropism." Honorable mention  went to Rebecca Starr '13 for "Time Spent With A Lion." Finalists for poem collections were Thomas Addington, Kelly Austin, Samuel Collins, Morgan Hensley, and Christopher Richardson.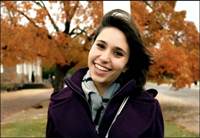 For The Academy of American Poets Prize for a single poem, Burt awarded first place to Noa Nir '14 for "Sestina for Saba." Victoria Chaitoff '15 took second with "Fashion Digest, 1945-48." Third place went to Meha Semwal '14 for "Conflating Voices." Honorable mention went to Emma Aylor '13 for  "Hummock" and Alex Cook for "De Rerum Natura." Finalists in poetry were Yessenia Arias '13, Hannah Boes '14, Daniel Brooker '13, Miles Drawdy '14, Morgan Hensley '14, Claire Pittman '13, and Meghan Tinkler '16.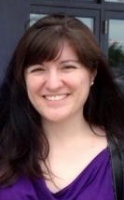 The Howard Scammon Drama Prize went to Cecilia Galvin '14 for The Death of Chivalry. Judge Jason Grote, author of the play 1001 and staff writer for Mad Men and Hannibal, said, "Kudos all around. It was a strong group and a hard decision, but 'The Death of Chivalry' is my pick for the winner.  The dialogue is sharp and engaging, there's a clear story, the characters are active and well-rounded, and there are clear themes of gender politics and family betrayal." Second place went to Coleen Herbert '14 for  Ashes Like Bread. Yessenia Arias '13 took third place with Seguir.