Remembering Toni Morrison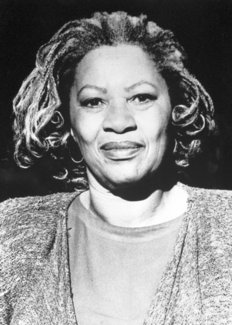 Toni Morrison, one of the greatest contemporary authors of fiction in the United States, passed away on August 5, 2019, at the age of 88. Here, faculty in the English Department share their thoughts about Morrison's extraordinary body of work: what it means to them, how they have read and talked about it with their students, and the ways in which it has impacted their own writing and research. But first, a brief biography.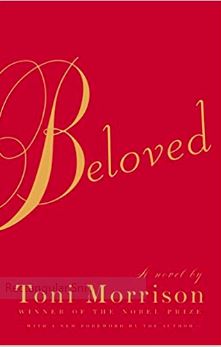 Morrison was born in 1931 in Lorain, Ohio. She attended Howard University and Cornell, and worked as a fiction editor at Random House before publishing her first novel, The Bluest Eye, in 1970. Her other novels include Sula (1973), Song of Solomon (1977), Tar Baby(1981), and, of course, the breathtaking Beloved (1987), which was adapted for the screen by Jonathan Demme and Oprah Winfrey in 1998. Beloved was followed by six more novels, including Jazz (1992), Paradise (1997), and God Help the Child (2015). She also published five children's books, all with her son, Slade Morrison; literary criticism, and two plays. Morrison won a slew of awards for her writing, including the Nobel prize for Literature in 1993 and the Presidential Medal of Freedom from President Barack Obama in 2012. From 1989 to 2006, she was the Robert F. Goheen Chair of Humanities at Princeton University.
Members of the English faculty regularly teach Morrison's work in courses from the introductory ENGL 250: Interpreting Literature, to upper-level courses in African American literature, African American women's writing, and twentieth-century American literature. Below are some reflections from members of our department.
From Brian Castleberry, Senior Lecturer of English: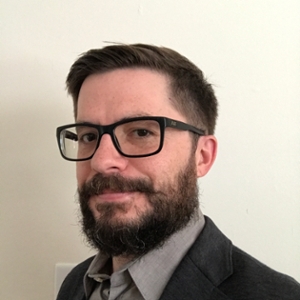 Toni Morrison was without question our greatest living author. Her poise as a public figure, her clarity on racial power in America, her bringing to life of characters our culture had ignored, her prose better than everyone's. Like with the passing of Philip Roth, I feel like we're lucky to have lived in her time. She made us all better human beings. I'll likely read Sula every year of my life. Just a miserable loss, really. 
From Bené Ferrão, Assistant Professor of English and Asian Pacific Islander American Studies: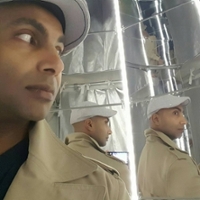 Teaching students about Toni Morrison's Desdemona(2012) has placed Shakespeare's Othello in a wider context of postcolonialism and diaspora for the 21st century classroom, not least because of the nuance she brings to the subjectivities of gender and race in her recentering of the original play's tragic woman figure. Morrison's resurfacing of Barbary as an African figure who is the child Desdemona's beloved maid at once counters the toxic masculinity of the Othello-Iyago relationship while harking to the larger history of the movement of Black bodies across the early modern world. In referencing the Barbary Coast as the source of the maid's name, Morrison seeks to set Desdemona's privileged existence in relief against the backdrop of slavery, which informs Shakespeare's play, even as she delves into the tragedy that befalls the Venetian woman.
While we recognize the literary scope and brilliance of the late Morrison, it is important to pay tribute to the research that went into her oeuvre. These twinned strands of her legacy make possible a rich field of enquiry for students and scholars. For these and other reasons, I stand in her debt.
From Chima Osakwe, Visiting Assistant Professor of Africana Studies and English:
Toni, your exit is regrettable but understandable. Death is a mandatory end for everyone. But when someone like you dies, we need not just mourn but celebrate your life. People like you are a special gift to humankind. As a literary heavyweight and accomplished intellectual, you used your works, skills, and talents to contribute in many ways to improving the lot of the underprivileged and making the world a better place. I'm proud of you. Hence, let me conclude by drawing attention to the speech delivered in honour of a dead man in Chinua Achebe's classic novel Things Fall Apart: "If you had been poor in your last life I would have asked you to be rich when you come again. But you were rich. If you had been a coward, I would have asked you to bring courage. But you were a fearless warrior. If you had died young, I would have asked you to get life. But you lived long. So I shall ask you to come again the way you came before."
Toni, these quoted remarks are my true feelings for you. Your legacy is immortal!
From Hermine Pinson, Margaret Hamilton Professor of English and Africana Studies: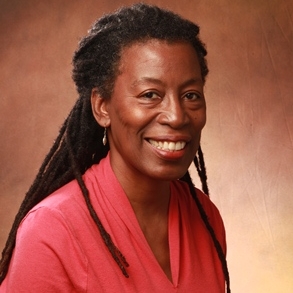 Toni Morrison was, in the words of Deborah McDowell, UVA professor and director of the Carter G. Woodson Institute, and artist and scholar "in a universe all [her] own. Her work was lauded by scholars, teachers, fellow writers, and lovers of literature, alike.  And, yes, Morrison's work is difficult for many reasons, among them her "brilliant cultural consciousness" but also her intentional way of leaving space for the reader to enter.  I have several favorite novels and essays in her canon. One is Beloved, a novel which captivated readers so brilliantly, while calling us to account for the sins of slavery and its profound impact on our nation and the world.  And one of my favorite Morrison essays is "The Ancestor as Foundation" in which she says of the function of the novel:
It should be beautiful and powerful, but it should also work.  It should have something in it that enlightens; something in it that opens the door and points the way. But it need not solve those problems because it is not a case study, it is not a recipe. [Black art] should try deliberately to make you stand up and make you feel something profoundly in the same way that a Black preacher requires his congregation to speak, to join him in the sermon, to behave in a certain way, to stand up and to weep and to cry and to accede or to change and to modify—to expand the sermon that is being delivered."  A great writer and thinker has passed, but look what gifts she has left us to light the way!
From Colin Sargent, Adjunct Lecturer of English and Founding Editor of Portland Monthly:
The Portland Monthly re-posted an article about a visit Morrison and her sister made to Portland in the early 1990s.