Sara & Jess Cloud Lecture Series
Sara & Jess Cloud Lecture Series
In 2004 Sara Cloud made a bequest to support a lecture series in the Department of English to honor the achievements and perpetuate the memory of Dr. Jess Cloud, accomplished poet, author, scholar, and former development officer and teacher in the College's Honors Program. Selected speakers are of national renown and may be outstanding scholars in the areas of Dr. Cloud's achievements and scholarship: poetry, the Renaissance, and sixteenth-, seventeenth-, and twentieth-century literature.
Sara Cloud's bequest also supports the Sara & Jess Cloud Professorship in the English Department. We are enormously grateful to her for all her generosity.
Cloud Lecturers:
2020, Juana Maria Rodriguez is Professor and Chair of the Department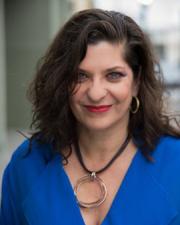 of Ethnic Studies at the University of California, Berkeley. She is the author of two books, Queer Latinidad: Identity Practices, Discursive Spaces (NYU Press, 2003) and Sexual Futures, Queer Gestures, and Other Latina Longings (NYU Press 2014) which won the Alan Bray Memorial Book Prize at the Modern Language Association and was a Lambda Literary Foundation Finalist for LGBT Studies. In 2019, she co-edited a special issue of TSQ: Transgender Studies Quarterly on "Trans Studies en las Americas." In addition to her publications in academic journals internationally, her work has been featured in Aperture; NPR's Latino USA, NBC.com, Canadian News Network, The Chronicle of Higher Education, and Cosmopolitan for Latinas. She is completing a book on visual culture and Latina sexual labor, under contract with Duke University Press.
2019 [postponed due to pandemic], Susheila Nasta FRSL MBE is Founding Editor of Wasafiri, the Magazine of International Contemporary Writing.  Recognised for its promotion of the early works of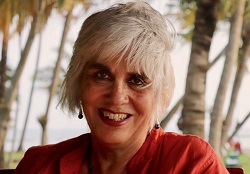 some of the world's now most distinguished writers, Wasafiri celebrated its 35th anniversary in 2019 and its 100th issue.  An activist, postcolonial critic and scholar, Professor Nasta is currently Professor of Modern and Contemporary Literatures at Queen Mary College, University of London. She has published widely, especially on the Caribbean, the South Asian diaspora and black Britain. Recent books include: Home Truths: Fictions of the South Asian Diaspora in Britain (2002), Writing Across Worlds: Contemporary Writers Talk (2004), India in Britain (2012), Asian Britain: A Photographic History (2013) and the co-editing with Mark Stein of the first Cambridge history of Black and Asian British Writing which stretches from 1800 to the present (Cambridge: Cambridge University Press (Jan 2020). In 2019 she also completed the compilation of Brave New Words: The Power of Writing Now (Myriad Books 2019), an essay collection highlighting the vital significance of critical thinking in current times and marking Wasafiri's 35th anniversary. She is currently completing a group biography, The Bloomsbury Indians.  Judge of a number of literary prizes, she was honoured in 2011,  when she received an MBE for her services to black and Asian literature; and in 2019, when she was elected Honorary Fellow of the Royal Society of Literature and awarded the 2019 Benson Medal for exceptional contribution to literature. 
2018, Mary Jean Corbett is the University Distinguished Professor of English at Miami University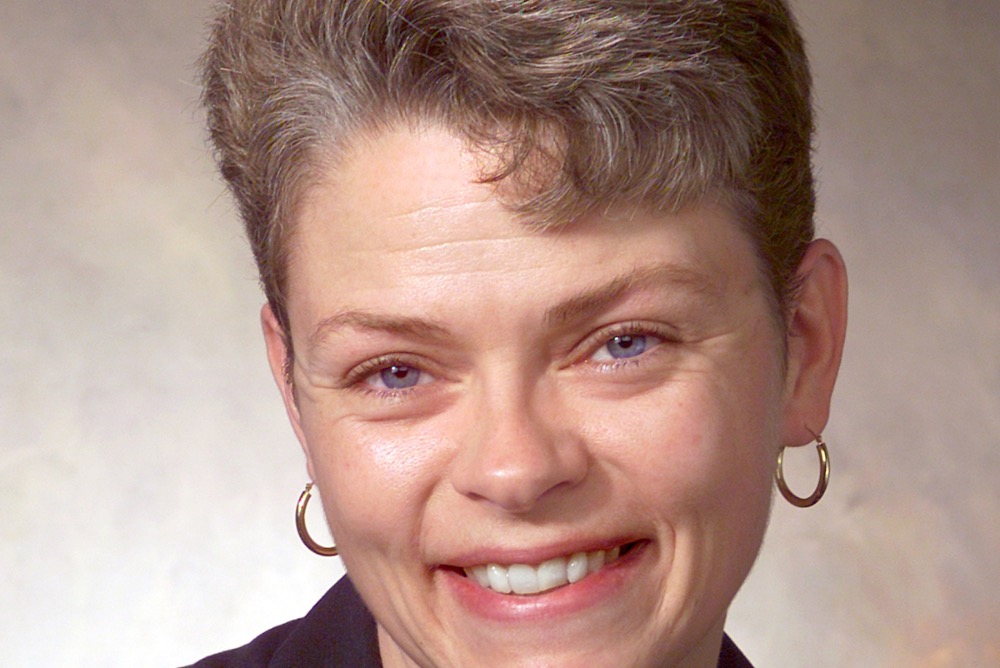 (Ohio). Her research interests include nineteenth-century English and Irish writing, feminist and postcolonial theory, and women's writing. She has published numerous articles in journals including Twentieth-Century Literature, English Literary History, and Victorian Review; and published essays in books including Replotting Marriage in Nineteenth-Century British Literature, edited by Jill Galvan and Elsie Michie, and The Politics of Gender in Trollope: New Readings for the Twenty-First Century, ed. Regenia Gagnier, Deborah Denenholz Morse, and Margaret Markwick.
Professor Corbett is the author of four monographs, most recently Behind the Times: Virginia Woolf in Late-Victorian Contexts. Each of Professor Corbett's books has been recognized as deeply important, from the early brilliance of Representing Femininity: Middle-Class Subjectivity in Victorian and Edwardian Women's Autobiographies through the groundbreaking Allegories of Union in Irish and English Writing, 1790-1870: Politics, History, and the Family from Edgeworth to Arnold to the influential Family Likeness:Sex, Marriage, and Incest from Austen to Virginia Woolf.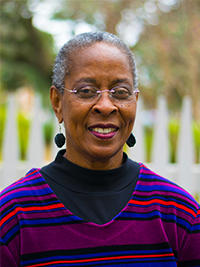 2017, Trudier Harris is an American literary historian, currently at University of Alabama and formerly the J. Carlyle Sitterson Distinguished Professor at University of North Carolina at Chapel Hill. She co-edited three volumes of the Dictionary of Literary Biographyseries on African American writers and edited three additional volumes. She edited New Essays on Baldwin's Go Tell It on the Mountain (1996) for Cambridge University Press and co-edited The Oxford Companion to African American Literature (1997), Call and Response: The Riverside Anthology of the African American Literary Tradition (1998), and The Literature of the American South: A Norton Anthology (1998).Dr. Harris has published articles and book reviews in such journals as Callaloo, Black American Literature Forum, Studies in American Fiction, and The Southern Humanities Review. Her authored books include From Mammies to Militants: Domestics in Black American Literature (1982), Exorcising Blackness: Historical and Literary Lynching and Burning Rituals (1984), Black Women in the Fiction of James Baldwin (1985, for which she won the 1987 College Language Association Creative Scholarship Award), Fiction and Folklore: The Novels of Toni Morrison(1991), The Power of the Porch: The Storyteller's Craft in Zora Neale Hurston, Gloria Naylor, and Randall Kenan (1996), Saints, Sinners, Saviors: Strong Black Women in African American Literature (2001), and South of Tradition: Essays on African American Literature (2002).
2016, Catherine Robson specializes in nineteenth-century British cultural and literary studies. Her work 
has appeared in a range of scholarly journals, including 
PMLA, Victorian Literature and Culture, Dickens Studies Annual
, and 
Journal of Victorian Culture
; in 2003 she joined the 
Norton Anthology of English Literature
 as co-editor of 
The Victorian Age
. To date her publications have focused most prominently upon childhood, memory, and death; she enjoys thinking about the bonds between individual literary works and shifts within widespread cultural understandings of these topics. She is also interested in the roles played in this process by the pedagogical practices of a broad range of educational institutions. Her next book project, a study of the little-known phenomenon of Germany's capture of British regional voices during World War I, draws extensively on previous work on oral performance (especially poetry recitation) and mass elementary education in nineteenth-century Britain. She teaches courses on a broad range of topics in Victorian literature and culture; in recent years she has been particularly concerned to encourage narratological and historical investigations of the properties and effects of first-person and third-person fictions.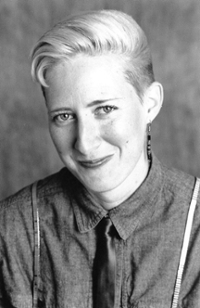 2015, Kathryn Bond Stockton, is Distinguished Professor of English at the University of Utah, where she teaches queer theory, theories of race, the nineteenth-century novel, and twentieth-century literature and film. Her most recent books, Beautiful Bottom, Beautiful Shame: Where "Black" Meets "Queer" and The Queer Child, or Growing Sideways in the Twentieth Century, published by Duke University Press, were both finalists for the Lambda Literary Award in LGBT Studies (2007 and 2010), and she has also authored God between Their Lips: Desire between Women in Irigaray, Bronte, and Eliot (Stanford University Press). Stockton has received the Crompton-Noll Prize, awarded by the Modern Language Association, for the best essay in gay and lesbian studies. In 2013, she was awarded the Rosenblatt Prize, the University of Utah's highest honor2015, Kathryn Bond Stockton, is Distinguished Professor of English at the University of Utah, where she teaches queer theory, theories of race, the nineteenth-century novel, and twentieth-century literature and film. Her most recent books, Beautiful Bottom, Beautiful Shame: Where "Black" Meets "Queer" and The Queer Child, or Growing Sideways in the Twentieth Century, published by Duke University Press, were both finalists for the Lambda Literary Award in LGBT Studies (2007 and 2010), and she has also authored God between Their Lips: Desire between Women in Irigaray, Bronte, and Eliot (Stanford University Press). Stockton has received the Crompton-Noll Prize, awarded by the Modern Language Association, for the best essay in gay and lesbian studies. In 2013, she was awarded the Rosenblatt Prize, the University of Utah's highest honor.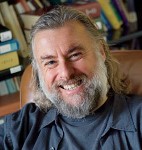 2014, Mark Edmundson, Professor of English, UVA, a scholar of 19th-century British and American poetry, is also a public intellectual whose work appears regularly in the New York Times, the Chronicle, Harper's, The American Scholar, etc

.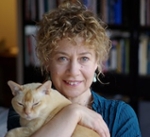 2013,

 

Maud Ellman, Randy L. & Melvin R. Berlin Professor of the Development of the Novel in English, University of Chicago. 

Maud Ellmann's research 

and teaching interests focus on British and European modernism and literary theory. She has published several books, including The Poetics of Impersonality: T. S. Eliot and Ezra Pound, The Hunger Artists: Starving, Writing, and Imprisonment, and Elizabeth Bowen: The Shadow across the Page. Her most recent book, The Nets of Modernism: Henry James, Virginia Woolf, James Joyce, and Sigmund Freud, is a study of modernist fiction and psychoanalysis. Works she has edited include Psychoanalytic Literary Criticism: A Reader and the Oxford World's Classics edition of Bram Stoker's Dracula.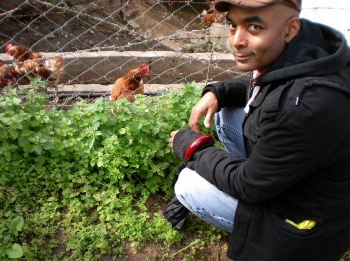 2012,

 

Robert Fitzgerald Reid-Pharr, is a Distinguished and Presidential Professor of English and American Studies at the Graduate Center of the City University of New York. He was an assistant and associate professor of English at the Johns Hopkins University.  In addition, he has been the Edward Said Visiting Chair of American Studies at the American University of Beirut, the Drue Heinz Visiting Professor of English at the University of Oxford, the Carlisle and Barbara Moore Distinguished Visiting Professor of English at the University of Oregon, and the Frederic Ives Carpenter Visiting Assistant Professor of English at the University of Chicago.  A specialist in African American culture and a prominent scholar in the field of race and sexuality studies, he has published three books and numerous articles in, among other places, American Literature, American Literary History, Callaloo, Afterimage, Small Axe, The Chronicle of Higher Education, Women and Performance, Social Text, Transition,Studies in the Novel, The African American Review, and Radical America.  His research and writing have been supported by grants from the Ford Foundation, the Mellon Foundation, the National Endowment for the Humanities, and the Alexander von Humboldt Foundation.

2012, William Deresiewicz is an American writer and literary critic. He was an English professor at Yale University from 1998 to 2008.  His criticism appears in The Nation, The American Scholar, the London Review of Books, The New Republic, and The New York Times.  He was nominated for National Magazine Awards in 2008, 2009, and 2011 and for the National Book Critics Circle's Nona Balakian Citation for Excellence in Reviewing in 2010, 2011, and 2012. A Jane Austen Education: How Six Novels Taught Me About Love, Friendship, and the Things That Really Matter was published in 2011 by Penguin Press. His academic work Jane Austen and the Romantic Poets was published by Columbia University Press in 2004.
2012, Susan Morgan is Distinguished Professor of English and Women's Studies Affiliate at Miami


University.  She received her Ph.D. from University of Chicago and taught at Cornell University, Stanford University, California Institute of Technology and Vassar College before coming to Miami in 1991.  Her critical books include In the Meantime: Character and Perception on Jane Austen's Fiction (1980), Sisters in Time: Imagining Gender in Nineteenth-Century British Fiction (1989), and Place Matters: Gendered Geography in Victorian Women's Travel Books about Southeast Asia (1996).  She is the author of many articles and has edited three Victorian travel memoirs: Anna Leonowens's 1873 The Romance of the Harem (1991), Marianne North's 1892 Recollections of a Happy Life, Vol 1 (1993), and Ada Pryer's 1892 A Decade in Borneo (2001).  Her awards include an NEH Fellowship, a Guggenheim Fellowship, a Fulbright Fellowship, and the Jane Austen Society of North America North American Scholar Award.  At Miami University she was appointed Distinguished Professor in 2000 and has also received the Outstanding Professor Award, the Distinguished Scholar Award and the Outstanding Scholar of the Graduate Faculty Award.   Bombay Anna: The Real Story and Incredible Adventures of  The King and I Governess, a biography of Anna Leonowens, was published in 2008 by University of California Press, with a paperback in 2009,  a second, significantly revised edition (published by Silkworm Books) in 2010, and a Thai translation in 2011.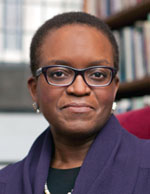 2011,

 

Valerie Smith, Woodrow Wilson Professor of Literature, Princeton University, gave a lecture on the works of Toni Morrison entitled "Trouble in Paradise." Smith served as the founding director (2006 -09) of UVA's Center for African American Studies. She is a specialist in African-American literature and culture, with specific interests in black feminist theory and film studies. She received a Guggenheim Felllowship in 2005-06 and an Alphonse G. Fletcher, Sr. Fellowship in 2006-07. At present, she is completing a book on the Civil Rights Movement in cultural memory. 
2010, Geoffrey Harpham, president and director of the National Humanities Center in Research 
Triangle Park, North Carolina. Among his many books are On the Grotesque: Strategies of Contradiction in Art and Literature (1982); Shadows of Ethics: Criticism and the Just Society (1999); and Language Alone: The Critical Fetish of Modernity(2002). His longstanding scholarly interests include the role of ethics in literary study, the place of language in intellectual history, and the work of Joseph Conrad. He has collaborated with M. H. Abrams on A Glossary of Literary Terms, now in its tenth edition. In recent years, he has become a prominent historian of and advocate for the humanities; The Humanities and the Dream of America appeared in 2011. He has received fellowships from the J. S. Guggenheim Foundation, the American Council of Learned Societies, the Andrew W. Mellon Foundation, and the National Endowment for the Humanities. Under his leadership, the National Humanities Center has sponsored initiatives that have encouraged dialogue between the humanities and the natural and social sciences.

 

(photo and biography courtesy of the National Humanities Center)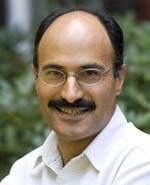 2010, Jahan Ramanzani, 

Edgar F. Shannon Professor 
in the English Department at the University of Virginia, 

presented an April lecture entitled, "Amid Other Genres: The Poetry of Postcolonial Poetry."  Ramazani specializes in 

modern and contemporary poetry, and postcolonial literature. His published book include  

A Transnational Poetics (Chicago: University of Chicago Press, 2009); The Twentieth Century and After in The Norton Anthology of English Literature (with Jon Stallworthy, Norton, 2006); The Norton Anthology of Modern and Contemporary Poetry, 2 vols. (with late editors Richard Ellmann and Robert O'Clair, Norton, 2003); The Hybrid Muse: Postcolonial Poetry in English (University of Chicago Press, 2001);  Poetry of Mourning: The Modern Elegy from Hardy to Heaney (University of Chicago Press, 1994); and Yeats and the Poetry of Death: Elegy, Self-Elegy, and the Sublime (Yale University Press, 1990).
2009. Harvard Professor of English

 

Leah Price

 

gave a talk entitled, "From the History of the Book to 

the 'History of the Book.'" Professor Price interrogated the overlap between recent scholarship on the history of the book and the long tradition of fiction that raises questions about the act of reading.  While scholars often discuss the common interests of human agents, Leah Price explores the nature of circulation in both of these scholarly trajectories. As analytical bibliographers have long emphasized, books accrue meaning not  just through their manufacture, but through their subsequent uses:  bought, sold, exchanged, transported, defaced, mended, sorted, catalogued, ignored, collected, neglected, discarded, recycled.  Professor Price examined book circulation in a variety of narratives, including fictional autobiographies and such histories as the "Adventures of the Bible,"  in which a thing traces its travels among a series of richer and poorer owners.

2008. University of Michigan Professor

 

Marjorie Levinson

 

is the author of

 

The Romantic Fragment Poem: Critique of

 

a Form

 

(UNC Press, 1986),

 

Wordsworth's Great Period Poems

 

(Cambridge, 1986),

 

Keats's Life of Allegory: Origins of a Style

 

(Blackwell, 1988), and

 

Rethinking Historicism

 

(editor and contributor, Blackwell, 1989).
2008. Emory University Professor of English

 

Craig Womack

 

is the author of

 

Red on Red: Native 

American Literary Separatism

 

and the novel

 

Drowning in Fire. He teaches courses on Native American Literature, Muscogee literature, and gay and lesbian literature. His lecture formed part of the

 

Society for the Study of Southern Literature's meeting in Williamsburg.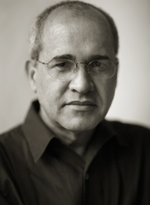 2007.

 

Arnold Rampersad

 

is the Sara Hart Kimball Professor in the Humanities and the Cognizant Dean for the Humanities at Stanford University. He is also one of the country's leading experts on African American literature and culture. In addition to editing the work of Langston Hughes and Richard Wright, he has published biographies of Hughes, W. E. B. DuBois, and Jackie Robinson. His book

 

Ralph Ellison: A Biography

 

was published by Knopf in 2007.
2006.

 

Marjorie Perloff, the first Cloud Lecturer, has been for 30 years a leading critic and scholar in


the field of 20th-century literature. She has taught at Stanford and the University of Southern California and was the president of the Modern Language Association in 2006.