Donaldson Writer in Residence Program
Donaldson Writer in Residence Program
Visiting writers expand the creative writing learning opportunity by adding a fresh perspective and new techniques to the educational experience. Almost every year the English Department invites a creative writer to work with our undergraduate students in advanced writing seminars.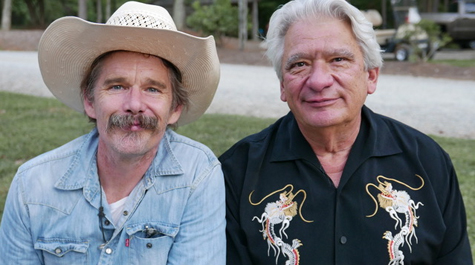 Our 2020-21 writer in residence, Mark Richard, taught an advanced class on screenwriting in the fall semester. Mr Richard is an award-winning screenwriter, short story writer, novelist and poet. Most recently, he was co-creator and executive producer of The Good Lord Bird, a seven-part Showtime series starring Ethan Hawke and adapted from James McBride's 2013 National Book Award-winning novel. Mr Richard  was also the co-executive producer for TV series Hell on Wheels (AMC), Fear the Walking Dead (AMC), and Man in the High Castle (Amazon). 
The Writer in Residence Program is supported by an endowment established by William and Mary professor emeritus, the late Scott Donaldson, and his wife Vivian. The program is funded every fourth year by the Class of 1939 Artist in Residence endowment and has received additional funding from the Dean of Arts and Sciences.  
Learn more about our previous Writers in Residence.
Read more about the Writer in Residence program.