Harris' travel writing helps people see the world differently
Eddy Harris, William & Mary's 1939 Artist in Residence, has seen his share of the world.
For his writing, however, his travels have led him on a more specific path. From canoeing down the Mississippi River, to exploring the vastness of Africa, to venturing into Paris, his writing shows a different perspective of a seemingly familiar world.
When Harris first went off to college, he thought he wanted to be a doctor. While there, however, he realized that "doctoring" wasn't for him. Regardless, he went on to finish college and found a job with IBM after graduation. According to Harris though, he realized after three weeks that maybe "jobbing" wasn't for him, either.
"So, I quit and decided I'd be a writer. I had some talent; I had taken some writing classes," Harris said. "It was the talent that I had that somebody in high school recognized and put a bug in the back of my head."
Harris will display that talent during a reading on Feb. 28 in Tucker Theatre at 5 p.m. as part of the Patrick Hayes Writers Series. The event is free and open to the public.
The journey begins
His writing career began with the Mississippi River, the first stop in his journey as a travel writer. According to Harris, his expedition started there, because, having grown up in St. Louis, the river was "right outside my front window" and was something to which he was always drawn. From this voyage, his first book, A Mississippi Solo: A River Quest, emerged and was published in 1988.
Next, Harris traveled throughout Africa for a year and published Native Stranger: A Black American's Journey into the Heart of Africa in 1992.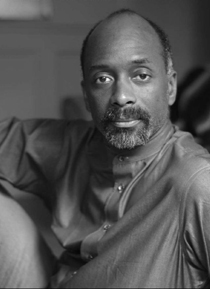 For his next book, he decided to travel around the American South on motorcycle to explore those roots and seek reconciliation with the people he encountered. Out of this journey came South of Haunted Dreams: A Ride Through Slavery's Old Back Yard, published in 1993.
According to Harris, his writings were beginning to follow the path of the black American diaspora from Africa to the Deep South, a sort of sociological and historical retracing of his roots. This path would then lead him to his brief childhood home of Harlem, in what used to be the industrial north. It was here that he wrote Still Life in Harlem: A Memoir in 1997.
In the midst of his travels, however, was Jupiter et Moi in 2005, in which he tells the story of his father.
After publishing his experiences in Harlem and telling his father's story, Harris's journey extended into Paris where black Americans traveled after World War I. While living there, he wrote Paris en noir et black, publishing it in 2009.
Most recently, Harris decided to make a repeat journey of the trip that started them all. Thus, he embarked on a new voyage down the Mississippi — except this time, he traveled with a camera crew to film a documentary of the expedition, which is currently in the post-production stages.
With 30 years separating his Mississippi journeys, Harris says the two trips tell completely distinct stories for a number of reasons.
"Everything about it is different, because you've got these other people with you," said Harris. "Thirty years later, I'm older, wiser, presumably more frightened. It makes for a different journey. Plus, the river is cleaner than it was 30 years ago, the people you meet are not the same people and the experience itself is different."
A broader message to send
Although the initial reason behind becoming a writer was his utter dislike for holding an office job, Harris realized that he actually has a message he wants to send — a message of identity and reconciliation.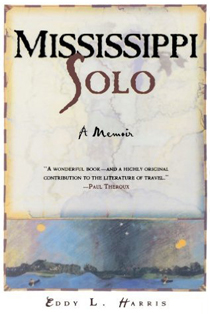 "Part of that message is an American message that says part of my identity is an American identity. I identify more as an American than I do anything else. So, I don't call myself an African-American, for example; I'm a black American — I'm an American, who happens to be black," Harris said. "I think we share more by being Americans, than I, as a black person, do with black people who live in Jamaica or who live in Africa."
However, his message of identity goes further than just explaining his own individuality. For Harris, his sense of self is part of a larger context within the world as a whole.
"What I do is go to a place and bring that place to life in a certain way and try to understand my place in that place. Who am I in Paris? In Africa? In the American South? Going down the river? In Harlem?" Harris said. "Because I didn't grow up in these places, I'm a stranger in all of them, and like a chameleon, we change depending on where we are. So, how much is still me when I'm in these places and how much do I adapt to be able to deal with these places?"
Ultimately, according to Harris, he hopes that his writing allows people to see the world differently.
"A lot of people are successful because they take the reader exactly where he knows the reader is going to go," Harris explained. "I want to take you someplace that you think is familiar and make you see it differently."
At the end of the road
Harris foresees the next step of his journey taking him into Middle Europe, from Lithuania to Greece. Focusing on the issue of what led to the division of certain countries, he aims to figure out the answer to the question of why people cannot live together in harmony.
Throughout his travels, Harris has faced many obstacles. He was placed in prison in Africa and threatened at gunpoint in Arkansas. According to Harris, he is always questioning whether he is doing the right thing, making worthwhile journeys or whether he should return home. Yet, for him, the notion of what lies ahead keeps him pressing forward, undiscouraged.
"There's an end of a journey somewhere. And I have to find the end of this road before I can say I got there," Harris said. "But then, I go to some other road, some other journey. The journey never stops."